14 Humana therapists in Alabama
Take advantage of your Humana insurance plan. Book an appointment through Grow Therapy with a qualified and trusted Alabama in-network therapist. Search through different certified mental health providers below and choose the best therapist for you.
Take advantage of your Humana insurance plan. Book an appointment through Gro...
LICSW
9 years of experience
Empowering
Challenging
Virtual
As a clinician whose practice and vision was shaped by living in and serving in the community where she worked, I was attuned to the challenges, obstacles, nuances, and vibrancy of the needs of the community as well as the difficulties in accessing care. Today, I reach individuals in Florida, South Carolina, Alabama, Marlyand, New Jersey and New York! My cultural, linguistic, and gendered experiences helped in better understanding of the cultural norms, roles, expectations, and life complexities of my clients. As a bilingual, bicultural, Latinx, Licensed Clinical Social Worker, Therapist, Healer and Life Coach, with over 9 years of experience, I have dedicated my practice to working with men, women and children, centering wholeness with an intersectional approach to understanding the situation–the Who, What, Where, When and How. In session, you will experience authenticity, empathy and humor as I bring a humanistic approach to each session.
LPC
8 years of experience
Empowering
Solution oriented
Authentic
Virtual
Hello! I'm Laura. I have 8 years of experience in mental health with 4 years as a therapist. My previous work in mental health included coordinating transcranial magnetic stimulation (TMS therapy) for depression and anxiety for multiple clinics. I have also been involved in psychological and neurological research. I'm here to help you with depression, anxiety, coping skills, and more! Are you struggling with work, relationships, or transitions? Perhaps you are a college student struggling to cope with the stress of that life transition, parental relationship, or keeping up with everything. Maybe you're a mother of 3 and having a hard time keeping your head above water. I'm here to help all just trying to get by or make positive changes in their life. I am not limited to the above. I can also help manage mental health conditions such as depression, anxiety, bipolar, grief, PTSD, and OCD. I love to help people understand their condition and not let it control their lives using evidenced-based techniques including, but limited to, CBT, Client-Centered, and Mindfulness practice. Ready to make that positive change in your world? Let's meet and get started!
Samantha Boatwright
(she/her)
LICSW
9 years of experience
Virtual
Hi there, I'm Sam. Do you feel weighed down by feelings of anxiety? Do you feel pulled in a million directions? Are you struggling to cope with anxiety or depression? I can help you navigate these feelings and find a path forward. I help people of all ages manage anxiety and depression. Together, we can identify what's not working and find a path to keep you moving forward. We'll use a strengths based approach, to improve your quality of life and instill a sense of purpose and happiness. We'll challenge the negative thoughts and beliefs you hold about yourself to help you form a new relationship with yourself and recognize your worth. Whether you're dealing with parenting challenges, major life transitions, or cycles of anxiety and depression, I'm here to help. Seeking therapy can feel scary but you're taking that first step forward. You deserve a safe space to heal and grow. In our sessions together, I'll meet you with compassion and evidence-based techniques so you can identify and overcome what's holding you back. Let's find this path together! Believe you can and you're half way there.-Theodore Roosevelt Licensed: FL, GA, KS, ID, AL, MN, PA, NY
LICSW
10 years of experience
Virtual
I am a Clinical Social Worker licensed in North Carolina, Ohio, and Alabama. I graduated from the Joint Master's Program at the University of NC at Greensboro and North Carolina A&T State University. I am biracial/bicultural: White/Native American( Enrolled member of the Lumbee Tribe of North Carolina). I've been working in mental health in various community roles for 15 years and I also volunteer with my local Native American Organization. I have experience in helping adults with anxiety, depression, family conflict, stress, motivation, and self-esteem. Based on my background, I also have a special focus on individuals who are Indigenous or identifying as bicultural/biracial as well as working with individuals who are dealing with grief, loss, caregiver stress, and bariatric surgery. I work with my clients to create an open and safe environment where thoughts and feelings can be shared without fear of judgment. Those who identify as bicultural, Black, Native American, African American, BIPOC, QTBIPOC, LGBTQIA+, ability diverse, and all who have been historically marginalized and minoritized are supported.
LICSW
20 years of experience
Solution oriented
Warm
Virtual
Unresolved experiences and feelings can influence you in many ways, affecting your emotional, mental, physical, and spiritual well being. It can become difficult to develop healthy relationships, improve life situations, and take good care of yourself. Over the past 20 years, I have worked in a variety of treatment settings including inpatient/outpatient mental health and substance abuse. I offer a safe, nonjudgmental, and empowering environment to allow full expression and resolution of feelings and thoughts. Treatment is tailored to your specific needs, and is paced at a level in which you feel comfortable. I hope to assist you on your path to develop lifelong changes, and become the person you want to be.
Suzanne Wright, LCSW
(she/her)
LICSW
10 years of experience
Virtual
Hi, my name is Suzanne Wright, and I am a licensed clinical social worker LCSW with a master's degree in social work. I have been in the social service field for over 20+ years. What I bring to you as a therapist is… a calm nature, active listening, a nonjudgmental attitude, and a supportive relationship. As a therapist, I understand that this is your journey, and I am here to be your sounding board. My goal is to foster effective self-reflection which will lead to finding personal tools to achieve your goals. Coming from a multicultural background it has allowed me to see things in all different lights and spaces. It has allowed me to observe and be present in ways not many people get to experience. I enjoy working with individuals on racial identity, and cultural acceptance.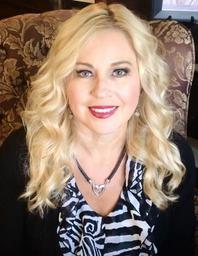 LPC
8 years of experience
Virtual
Are you open to exploring contributing factors to emotional distress, evaluating thoughts for truth, and finding acceptance for realities that are not likely to change? Would you like to grow in your knowledge of God's grace and further realize your identity in Christ? If so, I may be a good fit for your counseling needs! I treat clients who want spiritual interventions of the Christian faith integrated into their psychotherapy. Together we consider biblical truths and find ways to apply them to mental health. We identify, evaluate, and dispute thoughts, beliefs, and behaviors that conflict with God's grace, truth, and love. Potential clients should know that I provide a safe, goal-oriented environment for you to work toward wholeness without judgment or criticism. Areas of focus include fear, anger, guilt, grief, shame, stress, forgiveness, self-esteem, relationship loss, divorce and hopelessness.
LPC
10 years of experience
Virtual
I am a Licensed therapist with 10 years of professional work experience. I have experience in helping clients with stress and anxiety, family conflicts, motivation, self esteem, and confidence, & depression. I work with my clients to create an open and safe environment where thoughts and feelings can be shared without fear of judgment. Taking the first step to sign up for therapy can take courage and I am proud of you for getting started!
Michael S. Rosenbaum, Ph.D.
PhD
40 years of experience
Virtual
Sometimes people experience emotional problems (e.g., anxiety, depression), behavioral problems (e.g., overeating, smoking), or relationship problems (e.g., excessive arguing, poor communication) that interfere with their daily functioning. These difficulties result from the interaction of biological, learning, behavioral, and environmental factors, which influence patterns of thinking and behaving. Negative life events can contribute to the development of self-defeating patterns of thinking and behaving, which some people can have difficulty changing. In my work, which I have been practicing for 40 years, I help people identify these self-defeating patterns and develop strategies for dealing with them. I emphasize the importance of practicing these strategies consistently, with the goal of handling emotions more effectively and behaving in more responsible and healthy ways. I focus on life pattern changes with respect to relationships, depression, anxiety, anger control, impulse control, and stress management.
LICSW
8 years of experience
Virtual
Hello! My name is Kishla Preston and I am a Licensed Clinical Social Worker in Georgia, Alabama and Florida. I have been practicing for the past 8 years and have loved every moment of it. I have had the heart to help other since the age of 10. So much so, that, in high school, I ended up taking custody of the 2-month-old child of a family friend until he was age 2, while his mother gained stability. That being said, I have a special place in my heart for children, young adults and mothers. My personal goal for every client I meet is to make their lives a little bit better than it was before we found one another.
LICSW
6 years of experience
Virtual
Hi! I'm a Licensed Clinical Social Worker. I graduated with my Master's Degree for the University of South Florida. I have experience working with adult and adolescents dealing with depression, anxiety, substance abuse, self-esteem, life changes and other challenges. I specialize in working with women and men who are experiencing depression, anxiety, stress, relationship issues, negative self-image. I work with clients to help them discover their true self, underneath the expectations they have placed on themselves or feel pressure from others. I will meet you where you are in your journey, and will facilitate the changes to help you be a happier and healthier version of yourself.
LPC
27 years of experience
Warm
Humorous
Open-minded
Virtual
I have been doing clinical counseling for 25 years, and unlike most providers, I have a doctorate degree in counseling. I believe that the extra education helps me to provide more thorough, informed, and helpful feedback for clients. I currently provide therapy on a broad range of issues including trauma, anxiety, substance abuse and mood disorders. I am also comfortable working with sexual, gender, and eating issues. I have experience as well with neurodivergence and autism spectrum clients. My passion in a clinical setting involves working with trauma and dissociation, in particular clients with Dissociative Identity Disorder. I believe in giving you tangible feedback and practical solutions. I intend to demystify the process of counseling so that you can truly benefit from your work. In terms of my own self-care I enjoy walking outdoors as a means of reconnecting with nature. Recently, I rediscovered tennis, and have been playing doubles with a local group twice a week. I also recently started playing ping pong and pickleball.
C. Nicole Norris
(she/her)
LICSW
9 years of experience
Virtual
Do you want a therapist who is down to earth and easy to talk to? Then you are in the right place! I am a Licensed Clinical Social Worker with experience working with individuals, couples, and families. I work from a solution oriented perspective and encourage people to be their best selves. I am not here to fix all your problems but instead empower you to get things done for yourself. Regardless of what you are dealing with, I am here to help you get through it. I have experience with depression, anxiety, trauma and much more. Let's work together and get started on your healing.
LICSW
24 years of experience
Authentic
Virtual
Is your worrying, depression, or anger taking over your life? Is the loss of a loved one too painful to cope? Are you trying to find a solution to a damaged marriage or relationship? Is it difficult to stay calm and composed when angry? Seeing a professional is one of the best decisions you can ever make for yourself. I'm not here to issue judgement, but to focus on getting you back to a happier and more fulfilled life. I can help you cope but I can also help you conquer the overwhelming stressors in your life. My job is simple. It's to help you get back to living your BEST life. I understand that anger, depression, anxiety, grief, and broken relationships can derail even the strongest person. It's not easy, but it's possible! My current practice is an extension of my work in Toronto, Memphis, Cincinnati, and New York. Since 1999 I have worked with individuals, couples, children and families, suffering from depression, anxiety, anger, grief, shame, and trauma. Let's get you back to living your best life.
Frequently asked questions
---
---
---
---
---