4 Humana therapists in Vermont
Take advantage of your Humana insurance plan. Book an appointment through Grow Therapy with a qualified and trusted Vermont in-network therapist. Search through different certified mental health providers below and choose the best therapist for you.
Take advantage of your Humana insurance plan. Book an appointment through Gro...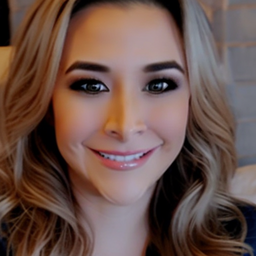 LCMHC
3 years of experience
Virtual
Welcome! I'm Kellie, a dedicated and passionate Licensed Professional Counselor (LPC) with extensive experience in providing professional counseling and therapy services. As a female Mexican therapist, I bring a unique cultural perspective and a deep understanding of the challenges and strengths that individuals from diverse backgrounds may face. I have the following active licenses: LPC in Texas, South Carolina, and Colorado, as well as LCDC in Texas, LMHC in Florida, LCMHC in Vermont, and LADC in Vermont. With a Master's degree in Professional Counseling from Grand Canyon University, I am well-equipped to offer evidence-based mental healthcare through virtual counseling. I am skilled in utilizing various therapeutic modalities, such as Cognitive Behavioral Therapy (CBT), Acceptance and Commitment Therapy (ACT), Dialectical Behavior Therapy (DBT), and trauma-informed care. I have effectively worked with individuals and groups, addressing acute mental health issues like loss, anxiety, depression, trauma, social skills, anger management, thought management, forgiveness, and moving away from the past. I am also neurodivergent and work with neurodivergent individuals with compassion and understanding. Whether you're dealing with loss, anxiety, depression, trauma, social skills, anger management, thought management, forgiveness, or moving away from the past, I am here to guide you toward healing and resilience. I am excited to accompany you on your journey toward growth, healing, and self-discovery. Together, we will work towards achieving your goals and creating a more fulfilling and meaningful life. Take the first step today by reaching out to schedule a session. I look forward to connecting with you!
LICSW
5 years of experience
Virtual
Above all, I believe that therapy should be simple, stress-free and easily accessible. I am a warm and empathetic psychotherapist who takes a humanistic approach. My goal is to provide curious inquiry through a non-pathologizing lens filled with compassion and care. I view therapy as a heart-centered, shared journey focused on healing and wellness. I enjoy working with a variety of populations including adolescents, adults, and families. My passion is rooted in the primary mission of the social work profession to enhance human well-being and empower clients to be the best version of themselves that they can. Personal Interest: Spending time with my family, movies, sports, video games, comics, and some anime. Also, I love to smile.
Kelsey Jefferson MS, LMHC, LPC-S, NCC
(she/her)
LCMHC
10 years of experience
Authentic
Solution oriented
Intelligent
Virtual
Hello there, I'm Kelsey. Do you feel like you could use a break but are unsure when you will have time to fit one in? Is it hard for you to be kind to yourself or maintain relationships and overall wellness? I help clients manage various challenges that life throws their way! Together, we can look at exactly what is working and what's not working to help bring things into balance. Seeking therapy can feel scary but you're making the right choice and can expect to notice positive changes within yourself and your relationships with others. I look forward to us working together!
Daphne Jakstis LICSW, LCSW, CDBT
(she/her)
LICSW
20 years of experience
Virtual
Hello, I am Daphne Jakstis. I have been a licensed therapist for over 20 years. I keep up to date with the latest advances in evidence-based therapy practices and incorporate them into my work with clients. Evidence-based practices are skills and techniques that have been proven to be effective. I also believe that healing is a holistic approach so I combine evidence-based practices with complementary approaches to promote overall healing and wellness. I realize that no two people are the same, so I tailor my approaches to best fit the specific needs of my clients. Whether you are struggling with anxiety, depression, trauma, or any other issue, I will help you fully realize your strengths and provide you with skills to help you manage challenges in healthier ways.
These are all the providers we have at this time based on your selections. We're constantly adding new providers to our site. Try adjusting your filters to see available providers.
Frequently asked questions
---
---
---
---
---