10 Humana therapists in Washington
Take advantage of your Humana insurance plan. Book an appointment through Grow Therapy with a qualified and trusted Washington in-network therapist. Search through different certified mental health providers below and choose the best therapist for you.
Take advantage of your Humana insurance plan. Book an appointment through Gro...
LMHC
10 years of experience
Virtual
My name is Trina McDonald and I am a Licensed Professional Counselor and I have certification as a Licensed Clinical Addiction Specialist. I have experience working with various populations through my employment with Social Services, The Division of Prisons, Camp Lejeune Military Base, Outpatient Treatment Facilities, and as a State Certified HIV Case Manager. I work in partnership with the client to impact change using an eclectic approach foundationally based in Cognitive Behavioral Therapy. My interests include reading, meeting new people, traveling, and watching television the 70's, 80's and 90's. I My favorite quote comes from Mark Twain who wrote, "There are two important days in your life; the day you were born and the day you find out why." This quote I believe in as I feel it speaks to purpose and being born on purpose and not by mistake. I work with a client to build a therapeutic rapport as I feel this to be essential to making therapeutic gains. I embrace the elements of unconditional positive regard, being authentic and genuine, and empathy to help build that therapeutic rapport with a client. I consider listening, patience, acceptance, and honest communication, and observing healthy boundaries as my greater strengths. I look forward to working each potential client in navigating through challenges to obtain mental, emotional, physical, spiritual, and social well-being.
Kelsey Jefferson MS, LMHC, LPC-S, NCC
(she/her)
LMHC
10 years of experience
Authentic
Solution oriented
Intelligent
Virtual
Hello there, I'm Kelsey. Do you feel like you could use a break but are unsure when you will have time to fit one in? Is it hard for you to be kind to yourself or maintain relationships and overall wellness? I help clients manage various challenges that life throws their way! Together, we can look at exactly what is working and what's not working to help bring things into balance. Seeking therapy can feel scary but you're making the right choice and can expect to notice positive changes within yourself and your relationships with others. I look forward to us working together!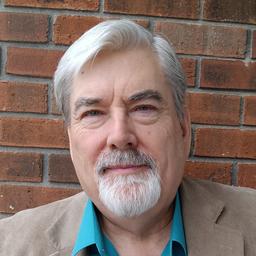 LMHC
30 years of experience
Solution oriented
Authentic
Virtual
My education includes a PhD in Religious Philosophy, a Master of Divinity, and Master of Science in Psychology, and I am working on a PhD in Psychology. Although my schooling may sound impressive, I credit most of my ability in working the field is due to my upbringing and a legitimate concern for people. I also have a background in chemical dependency treatment. Regarding mental health treatment, there is no greater joy than working with my veterans. I realize that trauma is not purely a veteran or first responder issue. Trauma changes our outlook on life. As we deal with the source and effect of the trauma, regardless of the age and time when they occured, we can find resolution. I have been a counselor for more than 30 years and have honed skills that are often missing in many new therapists. My main focus has been working with veterans and their issues. PTSD, depression, anxiety, survivor's guilt and combat related issues are issues I have dealt with for many years. I understand PTSD because I live with PTSD and understand.
LICSW
6 years of experience
Solution oriented
Virtual
Hello! My name is Rachel. I am a Licensed Clinical Social Worker whom specializes in gender & sexuality, trauma healing utilizing EMDR (Eye Movement Desensitization & Reprocessing), as well as addiction recovery, working with adolescents and adults. Coming out, transitioning, and discovering who you are may be a difficult process on its own. On top of having fear of or experiencing discrimination, harassment, prejudice, denial of rights, or family rejection. Maybe you've lost your friends/family, been turned away from using a restroom, refused services, physically assaulted, or maybe you just can't shake the words people have said out of your head. Whatever the situation YOU are left cleaning up the aftermath. This can be scary especially if you don't have anyone to help you through the healing process. Let an unbiased expert walk with you every step of the way. As a member of the LGBTQ+ community and living life as my authentic self. I found passion in providing support and guidance to others with in the population, including family, friends, and allies. I help individuals to discover their true identities and assist in overcoming obstacles that may come across their path on the journey.
LMHC
15 years of experience
Virtual
Hi! I'm Nicole and I am an LPC in Texas and an LMHC in Washington State. I aim to provide an environment in which you feel accepted and encouraged as you work toward growth and contentment. I graduated with a Master's in Counseling in 2004, and since then I have worked with diverse populations dealing with anxiety, depression, trauma, grief, parenting and more. I am certified in multiple evidence-based parenting programs, and I have additional experience and training in military culture, trauma, foster care/adoption, and religious perspectives.
LMHC
5 years of experience
Warm
Solution oriented
Virtual
Hello, my name is Jeanie and I would love to help you on your therapy journey! It can be difficult to find the right therapist, so ensuring that your goals and hopes for treatment are acknowledged is my top priority. I have experience in working with clients in all different stages in life. My passions are helping clients to process and heal from past trauma, as well as fostering connection and strengthening communication through marriage/couples therapy. Having a welcoming and safe space where you can process and make sense of different life events will be something that you will have from the first session. Life can be stressful- let's get started on working towards your best you!
LMHC
3 years of experience
Solution oriented
Authentic
Challenging
Virtual
My name is Eden, and I am a licensed mental health counselor. I have practiced in the mental health field for over 4 years. I have worked with clients both in crisis and in an outpatient setting. I have experience in individual, group, and family therapy. I have worked with children, adolescents, and adults. I have experience with clients coping with depression, anxiety, trauma, grief/loss, and bipolar disorder. I have worked with children and adolescents struggling with adjustment disorders, behavioral issues, and divorce. As well as, adults dealing with relationship and marital issues. I use a variety of modalities to personalize therapy. I know how difficult seeking treatment is. My goal is to make your goals achievable and help you reach the best version of yourself. You do not have to do this alone. Let's work together on this journey! reception+Eden11780@growtherapy.com
LICSW
15 years of experience
Virtual
Renee Tong Psychotherapist - LCSW and LISW-CP Renee Tong, LCSW is a highly skilled and compassionate clinical therapist dedicated to providing exceptional mental health care and support to adults over age 18, and seniors and is LGBTQ-friendly. Her private practice began in 2007. With a wealth of experience and a profound understanding of human behavior, Renee is committed to helping her clients navigate life's challenges and achieve personal growth. Renee earned her Master's degree in Social Work from Barry University, Florida, equipping her with a solid foundation in evidence-based therapeutic techniques and theories. She went on to obtain her clinical licensure as a Licensed Clinical Social Worker (LCSW), demonstrating her commitment to professional excellence and ethical practice. She is currently licensed in the following states: Florida, Arizona, Virginia, Massachusetts, North Carolina, South Carolina, Washington, Oregon, Ohio, and Kansas. Throughout her career, Renee has successfully assisted clients from diverse backgrounds and with a wide range of mental health concerns. Her expertise spans various areas, including life transitions, anxiety, depression, trauma, relationship issues, grief and loss, self-esteem struggles, Stress and worry, Caregiver stress, PTSD, Trauma, ACOA (Adult Child of Alcoholic or Drug Addict), addictions, Relapse Prevention, Dual Diagnosis, Grief, Shame and Guilt, Abandonment issues, Betrayal, Codependency, Toxic Relationships, Postpartum Depression, Adoption-informed, and Infertility-informed. By employing a holistic and client-centered approach, Renee fosters a safe and non-judgmental space for individuals to explore their emotions, thoughts, and experiences. Renee's therapeutic style combines empathy, active listening, and collaboration, ensuring that each client's unique needs and goals are addressed effectively. She employs evidence-based interventions such as cognitive-behavioral therapy (CBT), mindfulness techniques, solution-focused therapy to promote personal insight, resilience, inner child wound work, narrative therapy, attachment style theory method along with client center humanistic approach towards positive change. In addition to her private practice, Renee has worked in various clinical settings, including mental health centers and hospitals. These diverse experiences have allowed her to develop a comprehensive understanding of the complexities of mental health and the importance of tailoring treatment approaches to meet each individual's specific needs. Renee is passionate about ongoing professional development and stays up to date with the latest research and advancements in the field of psychotherapy. She is dedicated to providing the highest standard of care and continually seeks out training opportunities to enhance her skills and expand her therapeutic toolbox. Known for her warm demeanor, genuine compassion, and unwavering commitment to her clients, Renee Tong, LCSW is a trusted partner in the journey toward healing and personal growth. With her expertise and guidance, individuals can navigate life's challenges, develop resilience, and achieve lasting positive change. ​
Dr. Maribel Aheran MA, MS, Ed.D, LMHC-QS, NCC, MCAP
(she/her)
LMHC
12 years of experience
Virtual
Welcome to my profile page! I am a bilingual (English & Spanish), neurodivergent, licensed in FL, MA, MD, PA, and WA, clinical mental health therapist. I am highly empathetic, relatable, easy to talk to, and passionate about identifying the root of the problem. I have extensive experience working with: *Depression *Anxiety *Trauma *LGBTQ+ *Neurodivergence (ADHD/ASD) *Parent training *Grief I work with children ages 5-12, teens 13-17, college students, and adults 18+. I offer virtual and some in-person appointments. I look forward to meeting you soon! Dr. Maribel Aheran Ed.D, LMHC-QS, NCC, MCAP
LMHC
11 years of experience
Intelligent
Solution oriented
Open-minded
Virtual
Welcome, I'm Mengisteab! If you're feeling overwhelmed by life's demands and expectations, you're not alone. Many people struggle with stress, anxiety, low self-worth, relationship issues, or major life changes. But you don't have to suffer in silence. I'm here to offer you compassionate and evidence-based support to help you heal and grow. You deserve a safe space where you can express yourself freely and be heard without judgment. In our sessions, I'll listen attentively, respect your pace, and provide feedback and guidance along the way. As a coach and counselor, I work with individuals who are highly determined to achieve their goals and live authentically but need support along the way. I use a personalized approach that helps you identify what's holding you back and how to overcome it. Together, we'll explore your values, strengths, challenges, and opportunities for growth. I know that seeking therapy can be daunting, but it's also a courageous step towards a better future. Whether you need help with managing stress, enhancing self-worth, navigating transitions, or making decisions, I'm here to support and empower you. Let's work together to create a meaningful and fulfilling life for yourself!
Frequently asked questions
---
---
---
---
---