13 Humana Dual (Medicare & Medicaid) therapists in North Carolina
Take advantage of your Humana Dual (Medicare & Medicaid) insurance plan. Book an appointment through Grow Therapy with a qualified and trusted North Carolina in-network therapist. Search through different certified mental health providers below and choose the best therapist for you.
Take advantage of your Humana Dual (Medicare & Medicaid) insurance plan. Book...
Hi! I'm a Licensed Clinical Social Worker. I graduated with my Master's Degree for the University of South Florida. I have experience working with adult and adolescents dealing with depression, anxiety, substance abuse, self-esteem, life changes and other challenges. I specialize in working with women and men who are experiencing depression, anxiety, stress, relationship issues, negative self-image. I work with clients to help them discover their true self, underneath the expectations they have placed on themselves or feel pressure from others. I will meet you where you are in your journey, and will facilitate the changes to help you be a happier and healthier version of yourself.
Thanks for visiting my profile page. I am a licensed clinical social worker with 20 years of case management experience working with diverse populations and all age groups and 5 years post license experience. I am trauma informed and I use CBT, DBT and solution focused modalities with my clients. I have worked in various settings and specialize in work with the African American community and other disenfranchised populations. I am also interested in working with those that have religious trauma including disassociation and those with speech impediments and disorders. Please let me know how I can support you on your quest to connect with yourself so that you can find your purpose.
Hi! My name is Jay and through personalized treatment, I help individuals access authentic emotional awareness and guide them toward true healing, I am a licensed clinical social worker and therapist who has been providing mental health services directly to people for over 20 years. In addition, I was working in the mental health field for 3 years before earning my Masters's Degree in Social Work, making it 27 years in the profession of directly helping others. I have worked successfully with clients of all ages who presented with a wide range of challenges, including depression, anxiety, behavioral disorders, stress, ADHD, relationship issues, struggles with parenting, substance use and abuse, career and job issues as well as survivors of trauma such as abuse and neglect. My therapy style tends to be warm, supportive, flexible, relaxed and can easily be adaptable to whatever you feel is important to you. I treat everyone with the utmost respect and consider myself to be very compassionate towards others. My approach tends to be eclectic and is a blend of several styles, including cognitive behavioral therapy, motivational interviewing, humanism, strengths-based and mindfulness, with unconditional support serving as the common foundation. I know that it takes courage and strength to look inwards and consider making a shift in any part of your life and I appreciate your willingness to do so, and it's important to know that you do not have to do it alone. I would welcome and greatly appreciate the opportunity to help you meet your specific needs and improve your life experience. I look forward to meeting and working with you!
Hello, my name is Cheria. I am a Licensed Clinical Social Worker in North Carolina with 9 years of experience. I believe that every individual has the answers they need within themselves, and my role is to support and guide them toward discovering their solutions. My approach is client-centered, meaning that I prioritize the needs and goals of my clients above all else. My ultimate goal is to help you become the best version of yourself, and I am committed to working with you every step of the way. I have experience in helping clients with stress and anxiety, parenting issues, anger management, & depression. I believe in treating everyone with respect, sensitivity, and compassion. I will tailor our dialog and treatment plan to meet your unique and specific needs. Taking the first step to seeking a more fulfilling and happier life takes courage. I am here to support you in that process.
Reflective Counseling Services, PLLC was started to provide the listening ear that is needed. My desire is to focus on working with adults especially the older adult population so that they can live their best life. I work to challenge misconceptions about counseling and make it a common practice among this age group.
Jonathan F Riffey MSW, LCSW, LCAS, CCS
I've helped others succeed in their marriages and goals, with varying addictions, PTSD, Anxiety, Men's Issues, the rebuilding of lives after difficult times & the pressures that today's First Responders, Caregivers, Healthcare Clinicians, Veterans, Business Leaders & Educators felt and will face in pre & post-pandemic America. I will confidentially support you, your partner, or your family in reaching your goals. Some desire to process events in their life, some prefer tangible real-world solutions right now, and some want both. Even as you help others, I am here to help. I am licensed as a therapist in North Carolina, Texas, West Virginia, Mississippi, and Rhode Island (LCSW). I am a Licensed Clinical Addiction Specialist (LCAS) in N.C. and am a Certified Clinical Supervisor in Mental Health and Addictions. I offer Clinical Supervision Services and guidance to aspiring and practicing clinicians. For a complete description of my services available, please visit www.riffeypllc.com.
Hello, are you ready to heal yourself emotionally and mentally? I'm Jimiko, a Licensed Clinical Therapist in NC and SC, owner of Emotional Healing & Recovery, LLC. Let's face it, life is hard and living in a toxic culture doesn't make it any easier. Talking and getting things out works wonders for your physical and mental health. Why suppress feelings and emotions when you can learn to work through them? I work with my clients to create an open and safe environment where thoughts and feelings can be shared without fear of judgment. You are not alone in this crazy world so let's talk!
Max Ehrmann's poem, Desiderata reads "you are a child of the universe and have a right to be here. In the noisy confusion of life, keep peace in your soul". The poem's sentiment resonates with my counseling philosophy and approach. If you have been struggling with a new medical diagnosis, grieving the loss of a loved one or are overwhelmed in your role as a caretaker consider reaching out. I would be honored to assist you on your healing journey. With over 20 years of experience as a therapist and as a clinical social worker in the medical field, I can help you embrace those aspects of yourself that calls for your attention and compassion. Providing a space where you can express whatever is in your heart that needs to be acknowledged, learned from and ultimately let go. Cultivating awareness as the foundation for healing, our sessions together will honor your innate wisdom, helping to create a path towards what you are most desiring.
LaToya Sutton MSW, LCSW, LCAS, CSI
(she/her)
I believe that counseling can be transformative at all ages and stages in life. Our constantly changing world presents new challenges every day. I would be honored to support you in your journey to find answers, meaning, and understanding in this confusing world. As a counselor, I work from a person-centered approach to therapy, partnering with you to meet you where you are, leverage individual strengths and identify areas of growth and resilience. Therapy is a process of growth and self-discovery. In our sessions. I aim to create a healthy rapport with clients, free of bias and judgment. During this journey, I will encourage you to be open, honest and passionate in order to explore your true self. I welcome your experiences and the story your life has to tell. I look forward to working with you.
Juanita Pettaway,LCSW
(she/her)
I have been known as the "Self-Empowering" therapist and the "Green Couch" therapist. My gift of exhortation has made me aware that I have the ability to speak hope and accountability into a person's life for them to choose their area of growth at the pace they choose, thus becoming the "Self-Empowering" therapist. My Clinical Specialty Areas: Depression, Anxiety, Holistic Treatment & Christian Counseling. My background in business and community work, along with clinical therapy, has allowed me to identify the need for "Green Couch therapy" as entrepreneurs and business owners are on the rise but have difficulty separating their self-worth from their business profit, or their mental health interferes with business productivity. I am a creative clinician to work with, thus making me open-minded to hearing your story and working at a pace that is comfortable to you. Most of my clients have stayed with me on average for 1.5 years because I allow them to feel validated and yet uncomfortable at times for them to be able to GROW.
Hi! My name is Carolyn and I absolutely LOVE my role in the Wilmington community as a Social Work clinician! I have lived in Southeastern North Carolina for 23 years, contributing to the academic growth of special needs children in the community followed by improving the mental health of our healthcare workers and others in the community. I currently own and run several businesses across the state of North Carolina. Along with my counseling practice, I run a private homeschool, a vacation rental, and an online writing businesses. I am enrolled in a Doctorate program for Social Work through Barry University in Moiami Shores, and I have had my private practice full time for 10 years and thoroughly enjoy each day in my work! Online therapy has been a great resource for me to reach folks outside of my local community.
Carol Ann Fletcher
(she/her)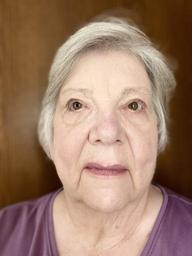 Hi this is Carol. I am a licensed independent clinical social worker in eight states including Pennsylvania, Virginia, South Carolina, North Carolina, Texas, Rhode Island, Massachusetts and Illinois. My career started in Pennsylvania where I attended Chestnut Hill College and received my Master's in Counseling Psychology, Marriage and Family Therapy Option. It continued in upstate Pennsylvania and New York where I attended SUNY University of Buffalo and received my Master of Social Work Degree. I capped those off with a Psy.D. from CalSouthern University, received Magnum Cum Laude in 2012 using an online doctoral format. I am also an Advanced Alcohol and Drug Abuse Counselor in the state of South Carolina. I was fortunate to have an opportunity to attend the University of South Carolina shortly after relocating there in 2016 where I received a certificate in Military Matters. If you are having flashbacks or memories of traumatic events that you cannot shake, we can disburse them using best evidence practices. If your anxiety has gotten out of control, we can combine forces to put you in control of the stressors and persistent thoughts that keep you from being your best and sleeping well at night. When depression makes you want to stay inside of your home or in bed each day, I have tools we can use to empower you and help you avoid guilt. For any problem that interferes with your life or life transitions, there is a tool in my toolbox that has the power to bring about change. If we need a tool from someone else's toolbox, I know how to either borrow that tool, gain that missing knowledge, or do a warm handoff to other resources and providers without missing a beat. I strongly believe in the unity of and interaction between the mind and body. The body keeps the score and emotional and physical assaults leave scars. I believe that a respectful level of humor enhances one's ability to grow and accept the dialectal events in life. Research tells us that a sense of humor helps people to learn and grow. Therapy is one of many ways in which we learn to navigate the roads and streams of life.
Do you want to go to see a clear and distinct before and after therapy? Partnering with you to discover/rediscover your strengths is part of what we will do together. Life, at any age, can be challenged by anxiety, depression, changes, relationships, work/career issues, marital conflict, religious trauma, identity and more. Through inner exploration, removing the blockages that build up over time, we will work together to get you, your relationship, and areas of life... unstuck.
Frequently asked questions