9 therapists in Vermont matching your needs
Take advantage of your insurance plan. Schedule an appointment with a qualified and trusted Vermont therapist that's in-network with your insurance provider. Browse different certified mental health providers below.
Take advantage of your insurance plan. Schedule an appointment with a qualifi...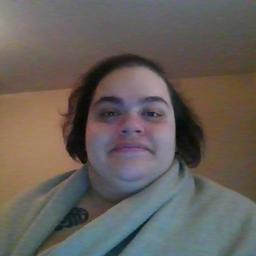 $150/session
LICSW
6 years experience
Intelligent
Authentic
Empowering
Virtual
My name is Brytni Johnson. I am a Licensed Clinical Social Worker (LCSW) born and raised in Texas (always in and around "DFW"). I have been working with people: moms and dads; sons and daughters; brothers and sisters; even grandparents for as long as I can remember. I realized just over 12 years ago, I wanted to "help people." I wanted to become educated and trained; learn how to better explore and accentuate my natural skills, while also being able to understand and develop new skills to best assist my clients. In 2012, I graduated with my Bachelor of Social Work. In 2016, I graduated with my Master of Social Work. Shortly after graduating, I obtained my LMSW licensure, and have been practicing in a licensed, professional environment for the past 6 years. After obtaining my license, it was then, my "toolbelt" (yes, toolbelt) gained its first tool. From there, I began working towards building my clinical knowledge in order to obtain my clinical license as a social worker. I obtained my LCSW licensure June 2022; shortly after completing over 3,000 clock hours and over 100 clinical supervision hours. Right now, I am in the process of obtaining my certification for specialization in Autism and Eating Disorders just to name a couple.
$100/session
PsyD
35 years experience
Virtual
I am a clinical psychologist with 35 years of experience providing psychotherapy. My current private practice serves adults, with a specialty in geriatric psychology. I have practiced in Burlington, VT, Plantation, FL, Pompano Beach, FL, Rio de Janeiro, Brazil, and in upstate NY. My approach to therapy is person-centered cognitive behavioral. I primarily offer an ear to listen, a shoulder to lean on, and guidance on how to make your life better than it is. This may include a variety of other approaches and techniques. My education includes a Master of Arts in Counseling Psychology, a Doctor of Psychology in Clinical Psychology, and a post-doctoral Master of Science in Psychopharmacology. I like to say I have studied both the art and the science of psychotherapy. My personal life provides a broad spectrum of experiences including having lived in cities, the suburbs, and in rural areas. I have been married, divorced, remarried, and widowed, and have a vary large family and extended family. Treating depression, anxiety, grief & loss, chronic mental illness, family & relationship issues, and poor-self esteem are some of my areas of expertise.
Michelle L. King
(she/her)
$95/session
LICSW
9 years experience
Virtual
I am a Positive Psychology Clinical Social Worker and an Addiction specialist based in Georgia. Many of my clients come in to address depression, anxiety, childhood trauma, relationships, and/or to figure life out, personal values, and desired directions to go in life. I am particularly passionate about serving clients that feel they are alone in figuring out this world. I received my MSW from the University of Georgia (UGA): I am a DAWG :). I have provided services for individuals with substance use disorders and other common disorders, such as trauma, family relations, depression, anxiety, learning emotions, and Grief. I am passionate about the world being a kinder place, I strive to ensure every person I encounter leaves being/feeling better than before.
Robin Allard, LMFT
(she/her)
$125/session
LMFT
21 years experience
Virtual
As a Licensed Marriage and Family Therapist I work every day supporting individuals with multiple issues. My determination and love of learning has guided me in my practice by taking information, and turning it into action in the best interest of those I serve. My approach is mindful, and compassionate. One of the most profound determinants of how we experience our lives is how we feel about ourselves–our sense of worthiness. We live with ourselves day in and day out—and the story (our narrative) we tell ourselves is reinforced for better, or for worse. The health of our relationship, the one with ourselves, often dictates the health of our relationship with others. We all have the innate capacity to grow and change, to be resilient in the face of challenges, and to be empowered to change patterns of behavior and relationship that no longer serve us. I work to meet people where they are and to create a safe and supportive environment in therapy that allows for exploration and growth. My goal is to empower individuals and families to identify and utilize their inherent strengths to navigate obstacles and interpersonal challenges. I am relational, and solution focused, and am not afraid to tackle "hard issues" from a strength based perspective. Working with Poly couples is something I also enjoy! Mindfulness, unconditional positive regard, and hope are tenets I live by, and will be ever- present in our therapeutic journey. I hold dual licenses in Vermont & Florida.
$98/session
LICSW
5 years experience
Solution oriented
Warm
Intelligent
Virtual
Hello, please call me Cindy. Thank you for stopping by. You took the first step to start looking for a therapist and I am glad you are here. Are you struggling in your relationships? Having a difficult time managing work stress or a new position or additional work responsibilities? Are you trying to manage stress and avoid burnout? Does anxiety have you in a state of overwhelm or panic? Are you too depressed to enjoy the things you used to enjoy? Is your family experiencing a change and you are trying to navigate life the best way possible? I want to help you through this temporary period of change. Together we will identify which areas need work and get you back on a positive course. I use a holistic approach by addressing the needs of your mind, body and spirit in order to help you develop a stronger relationship with yourself. I will provide you with a safe space to heal. I have a down-to-earth approach and will meet you with compassion and evidence-based techniques so you can grow and get back on a positive track with a better mindset. If this sounds like what you were looking for, let's get started!
$120/session
LICSW
9 years experience
Virtual
I have experience working in various settings, and specialized in working with adults and couples. I strive to make clients feel safe and comfortable. I recognize the importance of the trust required in therapy, and believe that honesty and a strong relationship between the therapist and client essential in the therapy
Jason Branch, MSW, LCSW
(he/him)
$100/session
LICSW
5 years experience
Virtual
Above all, I believe that therapy should be simple, stress-free and easily accessible. I am a warm and empathetic psychotherapist who takes a humanistic approach. My goal is to provide curious inquiry through a non-pathologizing lens filled with compassion and care. I view therapy as a heart-centered, shared journey focused on healing and wellness. I enjoy working with a variety of populations including adolescents, adults, and families. My passion is rooted in the primary mission of the social work profession to enhance human well-being and empower clients to be the best version of themselves that they can. Personal Interest: Spending time with my family, movies, sports, video games, comics, and some anime. Also, I love to smile.
Daphne Jakstis LICSW, LCSW, CDBT
(she/her)
$150/session
LICSW
20 years experience
Virtual
Hello, I am Daphne Jakstis. I have been a licensed therapist for over 20 years. I keep up to date with the latest advances in evidence-based therapy practices and incorporate them into my work with clients. Evidence-based practices are skills and techniques that have been proven to be effective. I also believe that healing is a holistic approach so I combine evidence-based practices with complementary approaches to promote overall healing and wellness. I realize that no two people are the same, so I tailor my approaches to best fit the specific needs of my clients. Whether you are struggling with anxiety, depression, trauma, or any other issue, I will help you fully realize your strengths and provide you with skills to help you manage challenges in healthier ways.
Kelsey Jefferson MS, LMHC, LPC-S, NCC
(she/her)
$100/session
LCMHC
10 years experience
Authentic
Solution oriented
Intelligent
Virtual
Hello there, I'm Kelsey. Do you feel like you could use a break but are unsure when you will have time to fit one in? Is it hard for you to be kind to yourself or maintain relationships and overall wellness? I help clients manage various challenges that life throws their way! Together, we can look at exactly what is working and what's not working to help bring things into balance. Seeking therapy can feel scary but you're making the right choice and can expect to notice positive changes within yourself and your relationships with others. I look forward to us working together!
Frequently asked questions
Why filter by state rather than a city?
---
Will my therapist take insurance?
---
How does the Specialty Filter work? Can I find a therapist that focuses on a specific issue?
---
What are the "Clients say I'm" badges?
---
Why use Gender, Age, and Identities filters?
---
What to expect during your first session?