11 Bind therapists in Minnesota
Take advantage of your Bind insurance plan. Book an appointment through Grow Therapy with a qualified and trusted Minnesota in-network therapist. Search through different certified mental health providers below and choose the best therapist for you.
Take advantage of your Bind insurance plan. Book an appointment through Grow ...
Pär Daniel Andréasson
(he/him)
LPCC
8 years of experience
Solution oriented
Authentic
Direct
Virtual
My goal is to help the clients I work with overcome the perceived and real challenges they confront in their lives. I approach each new client as a unique human being with their own strengths and challenges, and strive to collaborate in moving forward in their lives. As a psychotherapist, I tend to be direct and upfront in my approach - relying heavily on psycho-education and my clinical experience to help clients develop new ways of seeing, understanding, and coping with their circumstances. I'm a hopeful therapist who believes in the process of therapy and the ability for us as human beings to continue to develop and continually renew ourselves as we move through life. I truly enjoy the work as a therapist and find it to be an honor to share in a client's experience. I work with most presentations within mental health including anxiety and anxiety disorders, depression, bipolar disorder, relationship and coupling challenges, parenting stress and challenges, OCD, and many others.
Samantha Boatwright
(she/her)
LICSW
9 years of experience
Virtual
Hi there, I'm Sam. Do you feel weighed down by feelings of anxiety? Do you feel pulled in a million directions? Are you struggling to cope with anxiety or depression? I can help you navigate these feelings and find a path forward. I help people of all ages manage anxiety and depression. Together, we can identify what's not working and find a path to keep you moving forward. We'll use a strengths based approach, to improve your quality of life and instill a sense of purpose and happiness. We'll challenge the negative thoughts and beliefs you hold about yourself to help you form a new relationship with yourself and recognize your worth. Whether you're dealing with parenting challenges, major life transitions, or cycles of anxiety and depression, I'm here to help. Seeking therapy can feel scary but you're taking that first step forward. You deserve a safe space to heal and grow. In our sessions together, I'll meet you with compassion and evidence-based techniques so you can identify and overcome what's holding you back. Let's find this path together! Believe you can and you're half way there.-Theodore Roosevelt Licensed: FL, GA, KS, ID, AL, MN, PA, NY
LICSW
20 years of experience
Solution oriented
Holistic
Empowering
Virtual
Are you feeling stuck because of your anxiety and depression? Do you feel overwhelmed and unable to manage your emotions? Are you going through something that feels all consuming? Do you seem to be repeating the same undesired patterns? Is your difficulty coping with stress impacting your daily life and ability to connect with those you love? I am here to help! I have a well-rounded background of over 20 years in clinical treatment working with clients individually and in a group setting. I am proficient in serving people suffering from depression, anxiety, OCD, mood disorder, grief, PTSD and trauma, and much more. I have worked with clients in a variety of inpatient and outpatient mental health settings including hospitals, universities, corrections, and VA centers. I obtained my master's degree in Social Work from the University of Illinois Urbana-Champaign in 2005 with a specialization in Community Mental Health. I am currently licensed to practice independently in the states of Illinois, Tennessee, and Minnesota. My holistic, client-centered, strengths-based approach utilizes several treatment methods, including Cognitive Behavioral Therapy (CBT), Dialectical Behavioral Therapy (DBT) Eye Movement Desensitization and Reprocessing (EMDR), Cognitive Processing Therapy (CPT), Written Exposure Therapy (WET), Positive Psychology, Motivational Interviewing, and Family Systems. These highly successful, research-based approaches have been proven to be the gold standard in care for the most commonly treated mental health disorders. Counseling is my passion. I believe the patient is the expert in their life, and that they possess an inner strength and resiliency that lay the groundwork for therapy. My welcoming, compassionate, and relaxed counseling style creates an environment where patients feel understood and valued, and where they can be their authentic selves without fear of judgment. Patients often tell me, "This doesn't feel like therapy; I'm having too much fun." My goal is to help patients find humor in life, grow from their struggles, and heal from their pain while enjoying the journey along the way. Entrusting your care to me is a job I take humbly and very seriously. I will strive to provide you with the most effective cutting edge where you can find a sense of purpose and personal fulfillment. I look forward to working with you, and I thank you for inviting me on this journey to explore together your personal growth and potential!
LICSW
6 years of experience
Empowering
Solution oriented
Virtual
Hi, I am Alissa. Have you ever felt trapped in your own brain? Feel like your emotions are running away with your life? I help individuals to learn how to control their thoughts and emotions so they are able to enrich their lives with relationships, stress, and emotional balance. I am a LCSW who specializes in anxiety, Borderline, depression, relationship issues, and emotional distress among other things. I love to work with the strength base module and a Dialectical Behavioral Therapy (DBT) model. I believe that therapy is a relationship and that trust is important in order for you to get what you want and need out of therapy.
LPCC
8 years of experience
Intelligent
Empowering
Virtual
I believe in the healing power of a strong therapeutic alliance. My practice is based on the conviction that with the right support, everyone can effect change in their lives. My style is caring and not judgmental; I utilize Cognitive behavioral therapy, existential therapy, and Brief Cognitive hypnosis to guide you in the process of learning new skills to manage your thoughts, emotions and behavior. I am clinically licensed in the states of Illinois, Texas, Utah and Minnesota. I have been providing therapy through video sessions for more than three years. I am bilingual in Spanish and English. I am a painter and a poet; I consider that Art is another wonderful tool to achieve healing.
Bridget Pollack-Naber
(she/her)
LMFT
16 years of experience
Virtual
It can be hard to start the process of healing. I strive to provide you with a safe non-judgmental place to explore, heal, learn and grow. I have been a Mental Health Professional for 16 years, Registered Play Therapy Supervisor, Qualified Supervisor for LMFT/LMHC in FL and Approved Supervisor for LMFT, LPC and LPCC in MN. I am trained in EMDR. I provide therapy services for people as young as 5 years old through adulthood. I work with individuals, children and families to focus on building coping, honoring experiences, and building skills to help enhance life.
LICSW
5 years of experience
Virtual
Hi there, I'm Farah Ali. I am a licensed clinical social worker, psychotherapist, and dedicated advocate for my clients. My educational foundation is based in psychology and social justice, having earned my master's degree in social work with a dual concentration in community practice and clinical mental health. Driven by a strong commitment to human rights and social justice, I am dedicated to advocating for every individual I work with and the communities I am part of. My Core Principles as a Therapist: Focusing on Strengths & Empowerment: Central to our work is helping you to more deeply connect to—and really use—your inherent strengths. This means looking for growth opportunities where some might find roadblocks and accessing both internal and external resources to help you make the changes you want to see in your life. Working for Comprehensive Wellness: Therapy is a place where we can work toward mental and emotional wellness, learn how to foster positive relationships, and discover a greater sense of balance and ease in your day-to-day life. Promoting Connection & Authenticity: The relationship we have is vital, which is why I work hard to make sure our relationship is a nurturing space for meaningful growth. Creating Safety in Being Seen: I strive to make our sessions a place where every emotion is valued, encouraged, and supported—yes, even the "bad" or "undesirable" emotions. This is the space we cultivate together in our work, and space that is here to help you more deeply see yourself, and be seen in your authenticity.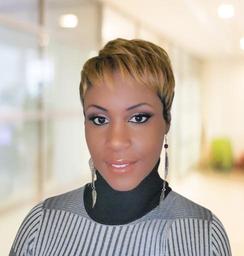 LCPC
13 years of experience
Virtual
Hi! My name is Marina Read and I am a Licensed Professional Counselor with 13 years of experience working with adults, children, adolescents, and individuals with diverse backgrounds. I specialize in Cognitive Behavioral Therapy, Interpersonal Therapy, Solution Focused Therapy and more. I am also dually credentialed as a Licensed Professional Counselor and a Clinical Substance Abuse Counselor so I am able to address mental health and substance use concerns as well. I obtained my degrees from UW-Whitewater and Concordia University. I can assist clients with overcoming some of life's most challenging situations by staying positive and promoting their highest good. I have a successful track record of producing positive results and making a difference in people's lives. Looking forward to assisting you as well!
Vanessa Glatt, MA, LPCC
(she/her)
LPCC
8 years of experience
Virtual
I enjoy creating a non-judgmental and affirming space for adults in their 20s and 30s to work through life with short-term or long-standing mental health and emotional distress. Feelings of anxiety and the need for isolation can be internal cues to request reconnection to what makes our lives meaningful. Ideally, enjoying the moment, knowing how to soothe overwhelming feelings, and engaging our sparkling personalities helps us feel alive. If you want to learn about your mental health needs, understand your patterns, and improve strategies to take better care of yourself, my approach will feel comfortable. I use a gentle and caring approach to provide practical strategies and guiding questions. This helps you explore your pain and find insight and relief from distress. You can expect to explore past experiences, when appropriate, create goals for growth, be offered EMDR strategies to soothe discomfort and shift your mindset to connect with your strengths.
LICSW
7 years of experience
Virtual
Hello and welcome! If you are reading this, you are probably someone who is struggling with something in your life. I am here to listen to you and help you work through whatever may be bothering you. I believe I am very caring, compassionate, and empowering, while also believing in being honest and real with my clients. I was born and raised in Minnesota, where I was practicing until very recently. I just moved to California. I have spent a couple of years living and practicing in Upstate New York. I have both my Bachelor's and Master's degrees in social work, with my Master's degree in Clinical Social Work. I have worked with a range of populations, individuals as young as 4 years old to 55 years old, individuals of several different cultures, the LGBTQ+ community, individuals with developmental disabilities, families, individuals, and couples. My passion is working with children and adults who have experienced trauma. This being said, I have experience with a range of challenges from anger management, anxiety, depression, bipolar disorder, exploring healthy and unhealthy relationships, low self esteem and self confidence, parenting issues, LGBTQ+ issues, Attention Deficit Hyperactivity Disorder, and blended families.
Anita Twiner-Watkins
(she/her)
LICSW
20 years of experience
Authentic
Warm
Virtual
Hi I am Anita. Are you ready to talk with someone who can help you problem solve? I have 20+ years of experience and am skilled in helping people put the pieces of the puzzle together to gain more insight and recognize patterns that contribute to feeling stuck or helpless. Have you been feeling disconnected, or stressed, had trouble sleeping, or noticed difficulty keeping up with your routine? Whether these issues have started recently, or have plagued you for years, I am here to help. I will partner with you to help you identify strategies that are already working well for you, and I will help you find time to implement new techniques that will make life easier into your daily schedule. I can help you have a better understanding of where your struggles might originate and can help you build skills to overcome them.
Frequently asked questions
---
---
---
---
---