5 Humana Dual (Medicare & Medicaid) therapists in Massachusetts
Take advantage of your Humana Dual (Medicare & Medicaid) insurance plan. Book an appointment through Grow Therapy with a qualified and trusted Massachusetts in-network therapist. Search through different certified mental health providers below and choose the best therapist for you.
Take advantage of your Humana Dual (Medicare & Medicaid) insurance plan. Book...
Hello! My name is Ms. Tammy Carson and I am a board-certified Psychotherapist. I am originally from Boston Massachusetts. In my younger years I traveled and worked in many states in a corporate yet still helping role as a business analyst and functioned as a project manager too in South Africa Johannesburg. I am licensed in the state of Massachusetts and Florida. I attended a Christian college for my undergraduate degree at Eastern Nazarene a college affiliated through the church of the Nazarene. The social work department at the college mirrored and was taught social work through a Christian perspective and philosophies taken from the stories of the bible. I completed my graduate degree at Simmons School of Social Work in Boston Massachusetts, getting an MSW, and an Urban Leadership certificate. I have been licensed and doing psychotherapy since 2013. My last job before doing psychotherapy full time was working in an emergency room alongside psychiatric residents doing crisis evaluations, advocating for all populations to get them the proper level of care needed. I like to think in psychotherapy session's that, "I meet people where they are at in life", and take it from there. I am an empath and proud of it. I genuinely like helping people understand, identify and better manage their daily lives and relationships. I enjoy helping people to take control and get the best out of life for themselves.
Welcome and Good day to you, My name is Twana Curry. I am an LCSW in multiple states with over 20+ years in the field. I am glad you are here, this is the first step in a journey. Do you ever feel like something is missing, but can't put your finger on it? Are you looking to go deeper in your journey, wanting to find the calm and balance with your past, present and future? This is when we seek guidance, we may be experiencing chronic stress, pain, depression, anxiety, grief, or as of late feeling like this world is not something we recognize any longer. I believe we feel our best when we have balance in all aspects of our lives, When this balance is skewed we feel drained, fatigued and easily overwhelmed. My commitment to my clients is to walk beside you in your journey, finding the balance of mind, body, and spirit. I have experience working with those who experience depression, anxiety, chronic pain, ADHD, trauma, multiple medical issues, chronic pain, and those that are struggling with everyday living, addressing the needs of your mind, body and spirit. I work with individuals, couples, and families. I specialize in Trauma, from bullying to combat PTSD, anxiety and depression. Issues that manifest when we don't process the emotional and physical pain we experience. I also work with couples who have experienced infidelity, sexual issues, infertility, or those that are going through divorce or loss of their relationship. I work from a holistic patient-centered approach, we come up with a multidimensional plan, using various therapeutic techniques such as CBT, DBT, EFT-Tapping and guided trauma work in books like " Safely Embodied", " Your a Bad Ass, Boundaries, Co-dependency No More, and Successful Aging. I use many different avenues/techniques to help you on your journey. One of my passions is using multiple collaborations of herbal, medical and nutritional treatments for mental health issues. I stress how important it is to use each session as a springboard to process and practice the new skills we discuss. Finding our essence and one's purpose in this world is the greatest force to finding balance. Making positive changes within our life. Acceptance/Resolving the negative events in our lives, and committing to minimize those effects in our lives today. My practice is online-based in multiple states.
I have been a Clinical Social Worker for the since 2017 working primarily in an Intensive Outpatient Program (IOP) at a psychiatric hospital in Boston, and more recently in my own private practice. Prior to this, I have spent most of my professional life working in higher education as an administrator and educator for over 20 years. My clinical focus has been working with late adolescents, young adults, and adults with anxiety, depression, substance use, and other mental health concerns. I believe in a client centered approach to therapy that starts with ensuring the client and therapist have a strong therapeutic relationship. I earned my Bachelor of Science degree in communication from SUNY Fredonia, a master's degree in education from Boston University. I earned my Doctor of Education degree from Johnson & Wales University, where I studied the campus climate for Lesbian, Gay, and Bisexual students at Catholic and non-Catholic institutions of higher education. I earned my Master of Social Work degree with a concentration in clinical mental health from Boston College. I conducted my first internship with the Massachusetts Institute of Technology Office of Community Development and Substance Abuse, and my final internship at HRI Hospital in Brookline Massachusetts.
ROSSANA SCIOLLA LCSW
(she/her)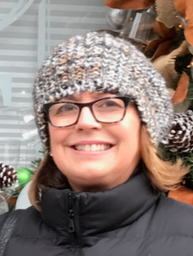 I am a Licensed Clinical Social Worker with more than 15 years of clinical experience in mental health services. I currently have active licenses from Florida and Massachusetts States. The approach I use in sessions of Telehealth psychotherapy is eclectic, including cognitive behavioral system, solution focused, relational approach with a strength base foundation. My areas of clinical work are adolescents and adults, who are experiencing depression, anxiety, trauma related symptoms and struggles with life transitions including but not limited to divorce, retirement, parenting children with special needs, grief and loss, non-binary gender clients, complex medical conditions and women issues. Tengo mas de 15 annos de experiencia clinica con servicios de salud mental y un diploma de maestria en trabajo social con licencia profesional de sico- terapeuta en los estados de Florida y Massachusetts. El enfoque que uso en las sesiones es una combinacion de terapia cognitiva, enfoques de solucion, relaciones con bases de fortalezas y habilidades de cada persona. Mis areas de solida experincia clinica son atender a adolescentes y adultos que sufren cuadros de depresion, ansiedad, sintomas de trauma y desafios emocionals que se viven en distintas etapas dela vida; salud emocional de la mujer, divorcio, jubilarse, criar hijos con necesidades especiales, duelos, comunidad LGBT, problemas de salud cronicos .
Carol Ann Fletcher
(she/her)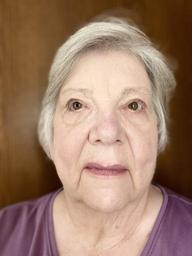 Hi this is Carol. I am a licensed independent clinical social worker in eight states including Pennsylvania, Virginia, South Carolina, North Carolina, Texas, Rhode Island, Massachusetts and Illinois. My career started in Pennsylvania where I attended Chestnut Hill College and received my Master's in Counseling Psychology, Marriage and Family Therapy Option. It continued in upstate Pennsylvania and New York where I attended SUNY University of Buffalo and received my Master of Social Work Degree. I capped those off with a Psy.D. from CalSouthern University, received Magnum Cum Laude in 2012 using an online doctoral format. I am also an Advanced Alcohol and Drug Abuse Counselor in the state of South Carolina. I was fortunate to have an opportunity to attend the University of South Carolina shortly after relocating there in 2016 where I received a certificate in Military Matters. If you are having flashbacks or memories of traumatic events that you cannot shake, we can disburse them using best evidence practices. If your anxiety has gotten out of control, we can combine forces to put you in control of the stressors and persistent thoughts that keep you from being your best and sleeping well at night. When depression makes you want to stay inside of your home or in bed each day, I have tools we can use to empower you and help you avoid guilt. For any problem that interferes with your life or life transitions, there is a tool in my toolbox that has the power to bring about change. If we need a tool from someone else's toolbox, I know how to either borrow that tool, gain that missing knowledge, or do a warm handoff to other resources and providers without missing a beat. I strongly believe in the unity of and interaction between the mind and body. The body keeps the score and emotional and physical assaults leave scars. I believe that a respectful level of humor enhances one's ability to grow and accept the dialectal events in life. Research tells us that a sense of humor helps people to learn and grow. Therapy is one of many ways in which we learn to navigate the roads and streams of life.
These are all the providers we have at this time based on your selections. We're constantly adding new providers to our site. Try adjusting your filters to see available providers.
Frequently asked questions