11 Tufts Health therapists in Massachusetts
Take advantage of your Tufts Health insurance plan. Book an appointment through Grow Therapy with a qualified and trusted Massachusetts in-network therapist. Search through different certified mental health providers below and choose the best therapist for you.
Take advantage of your Tufts Health insurance plan. Book an appointment throu...
LMHC
21 years of experience
Virtual
In-person
38 mi
Counseling is a unique process where you can feel safe and be yourself, create goals and find ways to improve your quality of life. As your therapist, I provide a relaxed and comforting environment for you to share whatever you choose to share. My job is to listen, provide feedback and help you develop skills to create positive change in your life. I will be able to help you reduce stress and help you grow. I am creative and comforting in my treatment process and will remain objective and non-judgmental to allow to work together on the presenting problem. I specialize in relationships, couples therapy and individual counseling. I can help you improve your relationship with your spouse, partner, boss or family members. I also work with folks who have addiction issues including substance and gambling addictions. My main focus and priority when working with clients is to provide a safe and comforting space to allow clients to engage and be open in therapy, this will help to get to the root of the presenting problem. Creating positive change, increasing self-esteem and problem-solving is the goal.
LMHC
3 years of experience
Authentic
Humorous
Warm
Virtual
As a therapist, I understand the importance of providing individualized care to those struggling with anxiety, depression, trauma, and other mental health concerns. My goal is to empower my clients to overcome these challenges and improve their overall well-being. To achieve this, I utilize a combination of evidence-based therapies, including Cognitive-Behavioral Therapy (CBT), and an eclectic approach that takes into account each clients unique circumstances and needs. By working together, we can identify and challenge negative thought patterns and develop new, healthier coping mechanisms. In addition to CBT, I may also incorporate other therapeutic approaches, such as mindfulness, narrative therapy, and religious and spiritual exploration. My ultimate goal is to provide a safe and supportive environment where clients can feel heard, understood, and empowered to make positive changes in their lives.
LMHC
18 years of experience
Virtual
In-person
61 mi
I am a motivated professional with a proactive, positive approach to service; reinforced by multiple years of experience with knowledge of personnel management principles and clinical practices in human or social service systems. I have been fortunate to have an array of experiences working in corrections; additionally, creating and facilitating IOP and PHP programs that addressed substance abuse and mental health issues. As a practitioner, diagnose utilizing criteria set forth in the DSM-5 and provide psychotherapy services to children, adolescents, adult individuals, and families who suffer from brief and long-term modalities such as: - Depression, mood disorders, anxiety, divorce - Child and adolescent issues - School concerns - Marriage, Couple, Family Counseling - Autism Spectrum Disorder - Parenting issues Additionally, provide EAP services for ESI EAP, UBH EAP, Compsych EAP, Aetna EAP, and CIGNA EAP as well as work closely with Veteran Administration to provide mental health counseling services via VCCN through Optum/UBH.
Krystyna Ksiazek
(she/her)
LMHC
29 years of experience
Virtual
My name is Krystyna Ksiazek. I live in Massachusetts. I am a Licensed Mental Health Clinician. I have been practicing psychotherapy for 29 years and never got sick of it. Seeing my clients succeeding, whether in therapy or their private life adds meaning to my work. My area of interest is Trauma and Complex-PTSD, Anxiety Spectrum Disorders such as Obsessive-Compulsive Disorder, Agoraphobia, phobias, Eating disorders, Depression, and Grief. Also, I have experience in the treatment of anger management problems, self-harm behaviors, and dissociative/split personality disorders. I like working with Young Adults, Adults, the Elderly, men, and women. I like to reach out beyond the traditional scope of therapeutic interventions, to alternative medicine based on the homeostatic model of health. I want to help clients to build self-confidence and optimism and empower them to face new challenges, grow and succeed as they never imagined. I like to build up therapeutic alliances with the clients, and create an atmosphere where they know and feel that I am there for them and that I understand and support them. I do not mind spending more time with them if this is clinically necessary. Also, under exceptional circumstances, I allowed clients to contact me on the phone outside of therapy sessions, to assist them in coping with extraordinary situations, guide them when they struggle with using newly acquired skills, etc. I came to the USA from Poland in the year of 1981. I had to start "from the bottom". I have been through many ups and downs, and painful personal losses; my mother, friend boyfriend, but I never gave up. My resilience, optimism and non-conformist outlook on life, did not allow me to accept the failure. Contrary, it motivated me to try harder, because I believed that "I can". Most of the time it worked.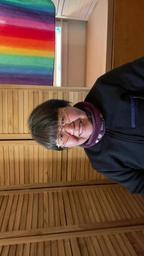 LICSW
19 years of experience
Virtual
My first name is Mi Ok (two words, one name, pronounced "me-oak"). (South) Korean American. Adopted. Mature cis-gendered woman. QIPOC/BIPOC-sensitive & culturally competent. Lesbian-identified. Licensed Independent Clinical Social Worker (LICSW) in RI & MA. Visual Artist. Writer & Poet. My passions include colored pens on gray paper drawings, Canine/Feline Rescue & Mustang/Wild Horse advocacy. I seek out truth & honesty. This is your opportunity to celebrate who you are & to respect your dignity & humanity. I honor your bravery & courage as we embark on your journey of empowerment, self-discovery & awareness through therapy. I hope we can walk together down your path of healing. Thank you! www.Instagram.com/averyfinecoloredline
Ranu Aeron, LICSW, EMDR Certified
(she/her)
LICSW
20 years of experience
Virtual
I work with children and families struggling with emotional concerns - age 10+ and with preteens, teenagers, young adults and adults. I have experience working with PANDAS, OCD & tics, Anxiety, ADHD, PTSD. I specialize in the areas of Trauma, Sexual abuse, Dissociative Disorders, Depression, Phobias and short term crisis resolution. I help my clients by utilizing EMDR, TF-CBT or CBT approach to develop effective coping skills to increase personal functioning and resilience, and release past learned maladaptive behaviors/phobias that may be causing dysfunction in their present life. I am a graduate of Boston University with over 20 years of experience in the mental health field. I was born and raised in India, and can read, write and speak Hindi, I can also understand Panjabi, Gujarati and Urdu.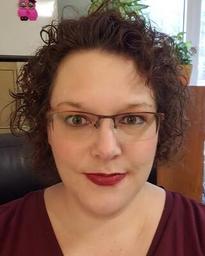 LMHC
12 years of experience
Solution oriented
Empowering
Warm
Virtual
I see myself as a partner to help individuals find their chosen path. I believe the therapeutic relationship is an ongoing building process that starts right now. I am experienced in treating patients from the age of 18 and older that suffer from a variety of different problems. What I love most about being a therapist is helping people realize their goals and teaching people to solve problems in their life. My specialty is treating anxiety, depression, trauma, relationship and family issues. I utilize an eclectic approach which focuses on positivity and building others up. With over 15 years in the health care industry, I have had an opportunity to try different techniques and have first hand knowledge of what works best.
Virginia Rockhill, Ph.D.
(she/her)
PhD
29 years of experience
Virtual
As a licensed Psychologist, I first prioritize learning not only why a person is contacting me, but also to be able to relate to that person based on their individual needs and what are their expectations of therapy. I believe that we all need to have a sense of purpose or meaningfulness in our lives, something that our thoughts, emotions and life experiences contribute to the "heart" of our personalities. The process of healing from the challenges of life begins with a search for truth about our beliefs, habits and relationships. Physical health is affected by our mental health through the complex interactions between the brain and bodily functions. Interventions I use in my sessions include Cognitive Therapy, CBT, DBT and ACT. As a Psychologist, I have worked in private practice, long term care, and forensic and psychiatric hospitals. Even though these patient populations are diverse, the common denominator is the human "heart". My sessions work to connect a person's sense of meaning in life to help them overcome anxiety, depression and a loss of personal identity in this complex world.
Success Counseling and Coaching
(she/her)
LICSW
11 years of experience
Virtual
We grow at our own pace, but it is my experience that with counseling support, personal evolution can happen more quickly. As a Licensed Independent Clinical Social Worker and Life Coach, my background is in Cognitive Behavioral Therapy with an emphasis on mindfulness, behavioral changes, emotional regulation and finding solutions. My practice is built on positive psychology, systems & attachment theories, cognitive behavioral theory & emotional intelligence. It is my pleasure to join clients for however brief or long. Entering a therapeutic relationship can seem intimidating. Working together based on my client's reason for therapy, we plan & prioritize areas for personal growth. I check in frequently with my clients to ensure that our work together is helpful and moving in the direction the client is aiming for.
Lynette Accomando
(she/her)
LMHC
38 years of experience
Virtual
Hi and welcome. I am Lynette and I am licensed in the State of Massachusetts with over 38 years of professional work experience as a Licensed Mental Health Counselor. I have worked with people with a wide range of concerns including depression, anxiety, relationship issues, parenting problems, career challenges, anger management issues, OCD, and ADHD. I have also helped many people who have experienced physical trauma and/or emotional and sexual abuse. I have experience in helping people with stress and anxiety, relationship issues, family conflicts, and parenting issues as well as depression and PTSD. I believe that you are the expert of your story and that you have many strengths that will assist you in overcoming things that challenge you. Taking the first step to seeking a more fulfilling and happier life takes courage. I am here to support you in that process. My style is supportive and interactive. I am a great listener and I believe in treating others with respect, sensitivity and compassion. I am not a believer in stigmatizing labels. My approach combines cognitive behavioral, dialectical behavior, person-centered, humanistic and rational-emotive therapy. I am always able to tailor our talks and treatment plan to meet your unique and specific needs. You are the driver of the bus and I am here to support you to reach your goals. I look forward to working with you and helping you get there!
LMHC
15 years of experience
Virtual
Are you a woman of childbearing age looking for additional support with your life issues and the impact they have on your mental health? I take pride in supporting women through their journeys in therapy by lifting them up and encouraging them as they find practical ways to navigate obstacles in life. I am passionate about and trained to work with and support pregnant/new moms experiencing perinatal mood disorders as well as individuals who have experienced trauma. Many of my clients find themselves in therapy to work on decision-making, setting healthy boundaries, self-esteem, and navigating new and complex relationships.
Frequently asked questions
---
---
---
---
---