13 therapists in Wisconsin matching your needs
Take advantage of your insurance plan. Schedule an appointment with a qualified and trusted Wisconsin therapist that's in-network with your insurance provider. Browse different certified mental health providers below.
Take advantage of your insurance plan. Schedule an appointment with a qualifi...
LMFT
13 years of experience
Holistic
Warm
Virtual
I'm a therapist who understands that everyone's mind works differently. I pride myself on being kind but I'm also very real. I love to laugh and am curious about just about everything in life. I enjoy living in the moment and I am definitely an animal person. I spent 25 years teaching horseback riding lessons, so I understand the equestrian lifestyle. I rescue not only mammals but bugs and bees too. I'm an elder goth and have a passion for listening to music. I am always rooting for the underdog. I am adept at working with: Pet Loss/Grief People Loss/Grief Native American Populations Menopause Neurodiversity Introvert Issues Empaths Self Confidence and Confidence Caregiver Issues Isolation and Loneliness Life Changes and Life Purpose Depression Anxiety Stress Winter Blues Chronic Health Issues
Diane Recob,LCSW
(she/her)
LCSW
11 years of experience
Virtual
Hello! I am a licensed clinical social worker who is licensed to work in Illinois, Minnesota and Wisconsin. Currently, I am working virtually. Before scheduling an intake I ask to have a 15-minute consultation. This is a time for us to get an initial sense if we are a fit. You can reach me at drecobmsw@gmail.com to schedule a time when we can meet. As a client, you deserve to be empowered with education and new skills so you can use what you learn in therapy to create the change you are seeking. You deserve to be seen and heard in a secure, safe place with unconditional positive regard. I love working with people who want to make meaningful changes in their lives so they can find the happiness they deserve! Whether it is mood issues, trauma, gender orientation, sexual orientation or grief, the best thing about my work is to see people become the best, strongest version of themselves.
LMFT
20 years of experience
Direct
Warm
Virtual
Hello there! I am Hernan. I know that sometimes it is challenging to accept that we need help. We live in a world that still penalizes people who express emotional problems, even though we all will have some emotional issues at some point. It is essential to ask for help sooner than later. In this way, we can avoid more significant problems in the future. I am here to help! I have more than 20 years of clinical experience at the national and international levels. I work with with my patients providing warm advice and always meeting you where you are. Together, we can understand your unique history and discover what you really want in life. From self-discovery to improving the relationships that matter, I want to be your strategic partner in the journey. Let's talk!
LCSW
25 years of experience
Virtual
I am a licensed clinical social worker in Florida, Wisconsin and in Michigan. I have an Associates Degree in Computer Programming and have Master's Degrees in Social Work and in Interdisciplinary Studies. I love to learn and find that translates to learning about people as well. What do people find challenging? What brings them joy? Peace? Excitement? How can I help people recapture these positive states and sustain them? I am also a credentialed minister. I find that many people struggle with how their faith and therapy intersect. By engaging in therapy are they denying their faith? Does it mean that they are lacking in belief if they utilize therapy services? I have the unique privilege of working with individuals from both the secular and the faith perspectives.
Gretshen M Acevedo
(she/her)
LCSW
5 years of experience
Warm
Authentic
Virtual
I am a Bilingual (English-Spanish) licensed therapist with a passion to provide person-centered, strengths based, trauma informed and culturally sensitive treatment. I am a strong believer in the idea that we have the solutions to our problems within and I encourage clients to do introspection to find their answers. I strive to create a safe, warm, compassionate environment for clients to heal, explore and learn. I enjoy working with individuals of all ages and genders. However, as a working Latina, mother of 3, I have a passion for working with women and minorities. I graduated from the University of New England with a master's in Clinical Social Work and I have over 5 years of experience working with individuals with severe and persistent mental illness, substance abuse and co-occurring disorders. I have been trained in person-centered treatment, Cognitive Behavioral Therapy, Trauma Informed Treatment, Motivational Interviewing and Solution Focused Treatment. I have experience working with depression, anxiety, self-esteem issues, suicide ideations, trauma, and relationship issues, among others. I also have extensive training and work experience in crisis intervention and suicide prevention.
Dr. Tanea McKee
(she/her)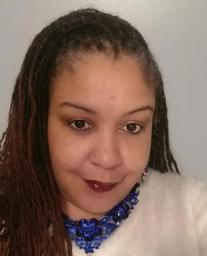 LMFT
12 years of experience
Virtual
Tanea McKee Ed.D., LMFT is a a Licensed Marriage and Family Therapist in the states of Delaware, Georgia, Nevada, and Wisconsin. She earned a Doctorate of Education and Masters Degrees in both Educational Counseling and Counseling Psychology-Marriage and Family Therapy. Tanea holds membership in the American Association of Marriage and Family Therapists (AAMFT) as a Clinical Fellow and is an AAMFT Approved Supervisor. She also holds membership in the American Association of Sex Educators, Counselors, and Therapists (ASSECT) and is currently working toward certification in Sex Therapy. In her free time, Tanea enjoys astrology and the Tarot, traveling, listening to old school Hip-Hop, and playing with her grandchildren. Her favorite trip to date was a week she spent in Cuba.
Susan Ennis MSW, LCSW, CSAC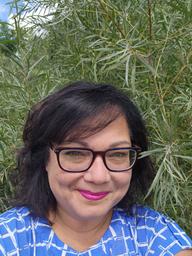 LCSW
20 years of experience
Virtual
Hello, and thank you for taking the first step in your journey to a better you! I'm a Licensed Clinical Social Worker and Licensed Substance Abuse Counselor. My career spans twenty years of working with Adults, Kiddos, Couples and Families through the multiple stressors life can present. I specialize in Depression, Anxiety, Substance Abuse, ADHD, Childrens Behavioral Issues, Illness Management and Trauma. I have an extensive history of working with Helping Professionals. I will bring to you my experience in current therapeutic models, and evidence-based modalities to help you find ways to cope at this time in your life.
Kim Reynolds-Solar
(she/her)
LCSW
20 years of experience
Virtual
I have nearly 25 years of experience in the mental health and medical social work fields. I am trauma-informed and trained. I hold a safe space for all. My approach is warm, non-judgmental and direct. Along with a Bachelors's and Masters's Degrees in Social Work, I have advanced certificates in family trauma and substance abuse and Dialectical Behavioral Therapy. My focus is on chronic health conditions, anxiety, depression, trauma and relationship struggles. I also have considerable experience with LGBTQIA+, traditional and non-traditional relationships. I strive to meet individuals where they are at and become a professional partner and support.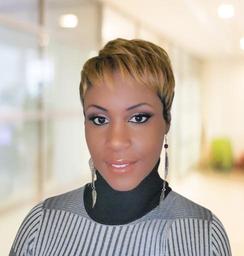 LPC
13 years of experience
Virtual
Hi! My name is Marina Read and I am a Licensed Professional Counselor with 13 years of experience working with adults, children, adolescents, and individuals with diverse backgrounds. I specialize in Cognitive Behavioral Therapy, Interpersonal Therapy, Solution Focused Therapy and more. I am also dually credentialed as a Licensed Professional Counselor and a Clinical Substance Abuse Counselor so I am able to address mental health and substance use concerns as well. I obtained my degrees from UW-Whitewater and Concordia University. I can assist clients with overcoming some of life's most challenging situations by staying positive and promoting their highest good. I have a successful track record of producing positive results and making a difference in people's lives. Looking forward to assisting you as well!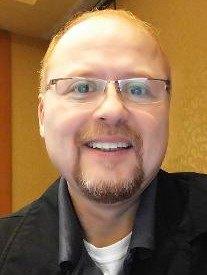 LCSW
15 years of experience
Empowering
Virtual
Greetings! I am Lauro Guzman; I am a down-to-earth clinician, and my goal is to help you better understand and resolve challenges in your life. We first complete an evaluation to gather relevant information about your past and your current circumstances. We can then look for the source of your problem or identify behavior patterns that may be keeping you back from a healthy, balanced life.
LMFT
10 years of experience
Virtual
Hello! Thanks for visiting my profile. My name is Libby, and I'm a licensed Marriage and Family Therapist with over 10 years of experience working with adolescents, adults, and families representing some of the most vulnerable populations. As a Black female therapist, and on my mental wellness journey, I recognize the huge stigma connected to addressing mental health treatment in Black and Brown communities. Several barriers contribute to the gap in mental health care, including a lack of cultural representation among providers, an overwhelming sense of fear of sharing personal history with a stranger and being stigmatized by family or friends. The biggest obstacle is silence! Unfortunately, many are suffering alone, giving way to unhealthy generational patterns, like anxiety, depression, and PTSD (to name a few). My goal is to interrupt these negative patterns by creating space for healing and rewriting your story.
Adam W. Lenker, MA, LPC, BC-TMH, CIMHP
(he/him)
LPC
9 years of experience
Virtual
Hello! My name is Adam Lenker. I am a Licensed Professional Counselor, licensed in Texas and Wisconsin. Whatever you are dealing with, know that I am here to listen and support you uncover growth. I believe strongly in encouraging self-empowerment, focusing on choices and their results. Central to my theoretical orientation (Person-Centered, Existentialist) is a focus on Cognitive Behavioral Therapy, being solution-focused, as well as encouraging mindfulness. A little bit about how I approach therapy. In creating an alliance with a new client, I adopt a stance of listening and confronting situations non-judgmentally and with compassion, acknowledging that this work is about you, and your life's goals and struggles. My practice is built around partnership with my clients, working hard to establish and maintain this therapeutic alliance. I do this by taking cues of direction, pace and depth from the people with whom I work, and allowing for immediacy to inform what is and is not working.
Marie A Gandy, LCSW
(she/her)
LCSW
5 years of experience
Virtual
I am licensed in Texas with 5 years of professional clinical work and combined experience of 15 years in civil and social services. In addition, I am experienced in helping clients with stress, anxiety, depression, relationship issues, family conflicts, & trauma and abuse. I assist my clients by creating an open and safe environment where thoughts and feelings can be shared without fear of judgment. It takes courage to seek out a more fulfilling and happier life and to take the first steps towards a change. I am here to support & collaboratively work with you on increasing your quality of life. My ardent desire to educate those who are under-served and prone to traumatic encroachments on their basic human rights of self-advocacy, self-determination, accountability, restoration of power, and self-worth, is what drives me professionally. My group work, individual therapy, couples therapy, family therapy, and parent coaching experience qualifies me to clinically engage, assess, and collaborate with individuals and interdisciplinary teams on goal development, treatment planning, implementation of interventions, and evaluations.
Frequently asked questions
---
---
---
---
---