14 Aetna therapists in Washington
Take advantage of your Aetna insurance plan. Book an appointment through Grow Therapy with a qualified and trusted Washington in-network therapist. Search through different certified mental health providers below and choose the best therapist for you.
Take advantage of your Aetna insurance plan. Book an appointment through Grow...
LICSW
Open-minded
Authentic
Humorous
Virtual
I feel that clients shouldn't have to be in therapy forever! While co-creating this process with you, I strive to balance my active listening with imparting active, hands-on techniques to help you reclaim your narrative and overcome obstacles in your path. I feel it's about more water rather than less soda, so to speak, and take both a clinical and holistic approach to helping you enhance alignment and experience deeper fulfillment in your journey. Along with my LCSW, I am trained in EMDR, certified in Theta Healing, Reiki, Transformational Life Coaching, and Therapeutic Touch, and Master Practitioner certified in Neuro Linguistic Programming, Hypnotherapy, and Time Line Therapy. I feel I provide a safe space where shame and judgements are left at the door, and we will explore your wants, needs, and feelings with curiosity and compassion. I feel it's very much a co-created process, as you know more about you than I ever will. The work is also far more about our uncovering your truth than you adopting mine. With that said, I have a wide array of modalities and approaches I feel I have quite dialed in, and we can collaboratively determine which tools and approaches best suit your needs. My hope is that our work together will help you feel not only hear and validated, but also empowered and aware of how to eat the elephant on your own going forward. I see this work as us walking side by side, with you gradually taking the lead with me supportively in your corner. If you have something pressing you wish to discuss in session, that will always take precedence. My job is ultimately to actively listen and hold space. With that said, if that's all I was doing, you'd inevitably say, "Robby, you're a nice guy. But I don't know how much we're actually getting done." To that end, I feel it's far more important to determine HOW you think rather than WHAT you think. So it tends to be important for us to explore unconscious limiting beliefs and emotions along with the conscious. You can also expect to learn clear and concise action steps (ranging from mindfulness exercises to creative writing prompts to holistic practices like meditation and breathwork) to help you regulate your emotions and reclaim your narrative. I feel that many people are hesitant to engage in therapy because they perceive a stigma tied to seeking support. After all, the notion of "mentally ill" does have a negative connotation. The way I see it, though the process is not about fixing a broken thing, but rather enhancing one's alignment and fulfillment (and okay, yes, also confronting obstacles to those pieces). But if the focus is on "Where am I trying to get to and how will I know that I got there?" where our work is to simply close the gap between here and there, it can help us leave shame and judgements at the door, and perhaps even enable you to look forward to increased awareness and empowerment in your journey forward.
West Texas Therapy and Counseling Services, PLLC, Sean Lanegan, LCSW (HI, TN, TX), LICSW (WA)
(he/him)
LICSW
7 years of experience
Authentic
Intelligent
Open-minded
Virtual
It seems my whole life has been one of servitude – as a retired Army Soldier who proudly defended the United States at home and abroad for 23 years, my passion and dedication for serving my nation have continued in my career as a Licensed Clinical Social Worker (LCSW) to help those in need of understanding themselves better. Why should you choose ME, over anyone else? That is the burning question. As I sit here and try to think of all the ways to possibly distinguish myself in comparison to my peers and colleagues, one specific thing comes to mind: the exact moment that I knew I wanted to be a therapist. My life's trials and tribulations have put me in a strangely unique position in regard to understanding and empathizing with much of what is thrown at many of us, and it is because of that, that I found strength in my weaknesses and lowest moments. Readjusting to life after deployments, after the military, after divorce and growing pains and heartache, was a monumentally transitional period of my life, and my therapist bared the brunt of my pain with compassion and grace. In my very last session, I looked him in the eyes and said: "I want to do what you're doing. I want to help people the way that you've helped me. I've been on this side of the table – now I want to be on that side." It took eight grueling, yet rewarding, years from that pivotal moment to hang my degrees and licensures on the wall of my office. In 2016, I graduated from the University of Washington with a Master's in Social Work (MSW) and have since received independent clinical licensures in Hawaii, Tennessee, Texas and Washington State. Now here I am, asking for you to trust me with your deepest fears, anxieties, shame and trauma in hopes that we connect deeply and authentically in order to face them head-on and overcome your blocks and challenges together, step-by-step, day-by-day. I think it's important to recognize that although what we each personally feel and experience is completely subjective and unique to us, we are not the only ones who have, for example, felt depressed or anxious. Sometimes finding peace in that awareness is comforting enough – to know that others have also struggled and managed to overcome similar obstacles. So, what're my credentials, expertise, focus and treatment approaches? Credentials: MSW, LICSW (WA), LCSW (HI, TN, TX) Expertise: My background and personal experience of the military and with Post-Traumatic Stress (PTS) ensure that I have a good handling on trauma and know all too well the burdens of Veterans that come with serving your country during war, as well as in the aftermath. Beyond that, I specialize and have experience with anger management, mood disorders, thought disorders, personality disorders, anxiety, social anxiety, depression, grief, eating disorders, self-esteem issues. Focus: Although I have worked with younger clients successfully, I typically treat adults and elders in an exclusive one-on-one environment, via tele-behavioral health psychotherapy or individual face-to-face sessions, if you are in my local vicinity. Approaches: First and foremost, my approach is and always will be centered on YOU. I find that building a strong therapeutic alliance together starts with getting to know each other and building rapport. I clinically find myself utilizing a psychodynamic approach to therapy with my clients. I believe we are who we are today based on the many influences we had in our lives, especially in those formidable early childhood years. Oftentimes, we can find the source of your current concerns today by processing how you originally developed your core values and beliefs. These roots run deeper than we typically ever realize without therapy. If you choose to work with me, we will naturally dive deeper into what this may mean for you. The path of healing is not an easy road, nor a short one. Doing the work takes gusto, but I believe that you have it inside of you, and I believe that I am the one for the job to aid in your process and growth. I hope to hear from you soon!!! Respectfully, Sean To potential clients: By providing your phone number to "Grow Therapy and West Texas Therapy and Counseling Services, PLLC / Sean Lanegan, MSW, LCSW (HI, TN, TX) LICSW (WA) ", I agree and acknowledge that "West Texas Therapy and Counseling Services, PLLC / Sean Lanegan, MSW, LCSW (HI, TN, TX) LICSW (WA) " may send text messages to my wireless phone number for scheduling, financial and other treatment-related purposes. Message and data rates may apply.
LMHC
10 years of experience
Virtual
My name is Trina McDonald and I am a Licensed Professional Counselor and I have certification as a Licensed Clinical Addiction Specialist. I have experience working with various populations through my employment with Social Services, The Division of Prisons, Camp Lejeune Military Base, Outpatient Treatment Facilities, and as a State Certified HIV Case Manager. I work in partnership with the client to impact change using an eclectic approach foundationally based in Cognitive Behavioral Therapy. My interests include reading, meeting new people, traveling, and watching television the 70's, 80's and 90's. I My favorite quote comes from Mark Twain who wrote, "There are two important days in your life; the day you were born and the day you find out why." This quote I believe in as I feel it speaks to purpose and being born on purpose and not by mistake. I work with a client to build a therapeutic rapport as I feel this to be essential to making therapeutic gains. I embrace the elements of unconditional positive regard, being authentic and genuine, and empathy to help build that therapeutic rapport with a client. I consider listening, patience, acceptance, and honest communication, and observing healthy boundaries as my greater strengths. I look forward to working each potential client in navigating through challenges to obtain mental, emotional, physical, spiritual, and social well-being.
LMHC
15 years of experience
Virtual
Hi! I'm Nicole and I am an LPC in Texas and an LMHC in Washington State. I aim to provide an environment in which you feel accepted and encouraged as you work toward growth and contentment. I graduated with a Master's in Counseling in 2004, and since then I have worked with diverse populations dealing with anxiety, depression, trauma, grief, parenting and more. I am certified in multiple evidence-based parenting programs, and I have additional experience and training in military culture, trauma, foster care/adoption, and religious perspectives.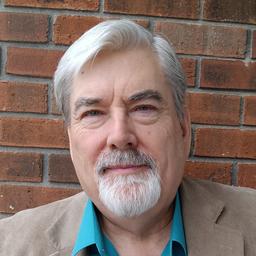 LMHC
30 years of experience
Solution oriented
Authentic
Virtual
My education includes a PhD in Religious Philosophy, a Master of Divinity, and Master of Science in Psychology, and I am working on a PhD in Psychology. Although my schooling may sound impressive, I credit most of my ability in working the field is due to my upbringing and a legitimate concern for people. I also have a background in chemical dependency treatment. Regarding mental health treatment, there is no greater joy than working with my veterans. I realize that trauma is not purely a veteran or first responder issue. Trauma changes our outlook on life. As we deal with the source and effect of the trauma, regardless of the age and time when they occured, we can find resolution. I have been a counselor for more than 30 years and have honed skills that are often missing in many new therapists. My main focus has been working with veterans and their issues. PTSD, depression, anxiety, survivor's guilt and combat related issues are issues I have dealt with for many years. I understand PTSD because I live with PTSD and understand.
Rachel Phillips
(she/her)
LMHC
17 years of experience
Virtual
Hi, I'm Rachel! Life can be challenging and unpredictable, it sometimes throws curve balls that catch us completely off guard. It is during those times that we all can use extra support to overcome these obstacles and barriers. I commend you for realizing your need for external support and taking this all-important first step of seeking counseling, although it may be slightly scary and intimidating for you as well as even go against your cultural background. My counseling style is one of warmth and unconditional acceptance. All sessions are "judgment-free zones." I provide service that is client-centered and strength-based. I believe that every human being deserves to be treated with dignity and respect. I am a caring, compassionate therapist who can quickly build rapport and provide a safe space. I have found that therapy works best when we work in partnership together to resolve your issues. You are the expert on your life, it is your job to educate me about your life experiences, your goals and your strengths. It is my job to utilize my professional training and skills as well as years of experience to help you become the best version of yourself. Together, we can make the changes you seek!
LMHC
3 years of experience
Virtual
My name is Marihelena and I am a Licensed Mental Health Counselor, who specializes in treating anxiety, depression and I offer relationship counseling as well. I have had the pleasure of working with different populations across various settings while providing therapeutic services at the highest standards. I also specialized in helping clients to achieve healthy habits through tailored behavioral plans and self-management. In our sessions together, I'll meet you with compassion and evidence-based techniques so you can overcome the hangups and habits holding you back. Together, we can identify what's the root cause of any challenges that you might be facing and work through the path of healing.
LICSW
6 years of experience
Solution oriented
Virtual
Hello! My name is Rachel. I am a Licensed Clinical Social Worker whom specializes in gender & sexuality, trauma healing utilizing EMDR (Eye Movement Desensitization & Reprocessing), as well as addiction recovery, working with adolescents and adults. Coming out, transitioning, and discovering who you are may be a difficult process on its own. On top of having fear of or experiencing discrimination, harassment, prejudice, denial of rights, or family rejection. Maybe you've lost your friends/family, been turned away from using a restroom, refused services, physically assaulted, or maybe you just can't shake the words people have said out of your head. Whatever the situation YOU are left cleaning up the aftermath. This can be scary especially if you don't have anyone to help you through the healing process. Let an unbiased expert walk with you every step of the way. As a member of the LGBTQ+ community and living life as my authentic self. I found passion in providing support and guidance to others with in the population, including family, friends, and allies. I help individuals to discover their true identities and assist in overcoming obstacles that may come across their path on the journey.
Bianca Solitaire LMHC
(she/her)
LMHC
16 years of experience
Authentic
Solution oriented
Empowering
Virtual
Hi there, I'm glad you're here. I can only imagine how many anxious thoughts you've had to move past just to get to this point. All of the words to how you feel, jumbled up into a noisy ball in your mind. People talk about self-care, and you've tried your best to practice this, but yet the stress and confusion about what to do next to change how you feel remains. You've come to the conclusion that what you've been doing is not getting you closer to where you want to be, so you want to try something different. I'm here to tell you that you're in the right place. I work with independent, high-functioning individuals who are looking for direction, clarity, and peace of mind. Whether you're dealing with workplace stress, relationship or family issues, or adjusting to life's transitions, anxiety and depression do not have to run your life. In our work together, I will provide a safe space for you to get in touch with your strengths and empower you to grow as an individual. I'm looking forward to meeting with you!
Kelsey Jefferson MS, LMHC, LPC-S, NCC
(she/her)
LMHC
10 years of experience
Authentic
Solution oriented
Intelligent
Virtual
Hello there, I'm Kelsey. Do you feel like you could use a break but are unsure when you will have time to fit one in? Is it hard for you to be kind to yourself or maintain relationships and overall wellness? I help clients manage various challenges that life throws their way! Together, we can look at exactly what is working and what's not working to help bring things into balance. Seeking therapy can feel scary but you're making the right choice and can expect to notice positive changes within yourself and your relationships with others. I look forward to us working together!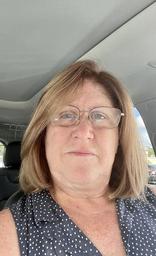 LICSW
7 years of experience
Authentic
Solution oriented
Empowering
Virtual
I am a licensed clinical social worker providing effective therapy for many types of mental health diagnosis. I use a variety of methods to include Cognitive Behavioral Therapy (CBT), Dialectical Behavioral Therapy (DBT), trauma informed care, solution focused therapy, and Eye Movement Desensitization & Reprocessing (EMDR). The hardest step to therapy Is making the first call. Let me help you on your journey to healing and living your best life! I have experience working with sexual abuse, physical abuse, and domestic violence survivors as well as military, first responders, and medical professionals. My focus is to help reduce the emotional responses to traumas through the use of EMDR. I also have level 1 & 2 trauma resilience training from FSU. I am currently providing tele-health services only. https://www.cherylhurleylcsw.com https://www.psychologytoday.com/us/therapists/cheryl-a-hurley-plant-city-fl/858726
LMHC
11 years of experience
Intelligent
Solution oriented
Open-minded
Virtual
Welcome, I'm Mengisteab! If you're feeling overwhelmed by life's demands and expectations, you're not alone. Many people struggle with stress, anxiety, low self-worth, relationship issues, or major life changes. But you don't have to suffer in silence. I'm here to offer you compassionate and evidence-based support to help you heal and grow. You deserve a safe space where you can express yourself freely and be heard without judgment. In our sessions, I'll listen attentively, respect your pace, and provide feedback and guidance along the way. As a coach and counselor, I work with individuals who are highly determined to achieve their goals and live authentically but need support along the way. I use a personalized approach that helps you identify what's holding you back and how to overcome it. Together, we'll explore your values, strengths, challenges, and opportunities for growth. I know that seeking therapy can be daunting, but it's also a courageous step towards a better future. Whether you need help with managing stress, enhancing self-worth, navigating transitions, or making decisions, I'm here to support and empower you. Let's work together to create a meaningful and fulfilling life for yourself!
LICSW
12 years of experience
Virtual
Hi there, I'm Lina. Are you finding yourself overwhelmed with the demands of everyday life? If so, I'm here to help. Whether you're dealing with a current crisis, anxiety, depression, situational stress, or grief and loss, we can work together to meet your goals. You deserve a safe space to heal and grow. In our sessions together, I'll meet you with compassion and evidence-based techniques so you can discover the strength you need to reach your goals. I am a licensed clinical social worker and I have an active license in California, Washington, Oregon, Montana, Texas and Idaho. I have worked as a hospital social worker, in outpatient mental health services and in inpatient psychiatric settings and I believe this experience has given me the tools to reach a wider population that may be experiencing issues with access to services as well as coping with depression or anxiety.
LICSW
15 years of experience
Virtual
Renee Tong Psychotherapist - LCSW and LISW-CP Renee Tong, LCSW is a highly skilled and compassionate clinical therapist dedicated to providing exceptional mental health care and support to adults over age 18, and seniors and is LGBTQ-friendly. Her private practice began in 2007. With a wealth of experience and a profound understanding of human behavior, Renee is committed to helping her clients navigate life's challenges and achieve personal growth. Renee earned her Master's degree in Social Work from Barry University, Florida, equipping her with a solid foundation in evidence-based therapeutic techniques and theories. She went on to obtain her clinical licensure as a Licensed Clinical Social Worker (LCSW), demonstrating her commitment to professional excellence and ethical practice. She is currently licensed in the following states: Florida, Arizona, Virginia, Massachusetts, North Carolina, South Carolina, Washington, Oregon, Ohio, and Kansas. Throughout her career, Renee has successfully assisted clients from diverse backgrounds and with a wide range of mental health concerns. Her expertise spans various areas, including life transitions, anxiety, depression, trauma, relationship issues, grief and loss, self-esteem struggles, Stress and worry, Caregiver stress, PTSD, Trauma, ACOA (Adult Child of Alcoholic or Drug Addict), addictions, Relapse Prevention, Dual Diagnosis, Grief, Shame and Guilt, Abandonment issues, Betrayal, Codependency, Toxic Relationships, Postpartum Depression, Adoption-informed, and Infertility-informed. By employing a holistic and client-centered approach, Renee fosters a safe and non-judgmental space for individuals to explore their emotions, thoughts, and experiences. Renee's therapeutic style combines empathy, active listening, and collaboration, ensuring that each client's unique needs and goals are addressed effectively. She employs evidence-based interventions such as cognitive-behavioral therapy (CBT), mindfulness techniques, solution-focused therapy to promote personal insight, resilience, inner child wound work, narrative therapy, attachment style theory method along with client center humanistic approach towards positive change. In addition to her private practice, Renee has worked in various clinical settings, including mental health centers and hospitals. These diverse experiences have allowed her to develop a comprehensive understanding of the complexities of mental health and the importance of tailoring treatment approaches to meet each individual's specific needs. Renee is passionate about ongoing professional development and stays up to date with the latest research and advancements in the field of psychotherapy. She is dedicated to providing the highest standard of care and continually seeks out training opportunities to enhance her skills and expand her therapeutic toolbox. Known for her warm demeanor, genuine compassion, and unwavering commitment to her clients, Renee Tong, LCSW is a trusted partner in the journey toward healing and personal growth. With her expertise and guidance, individuals can navigate life's challenges, develop resilience, and achieve lasting positive change. ​
Frequently asked questions
---
---
---
---
---