14 EAP:Cigna therapists in Nevada
Take advantage of your EAP:Cigna insurance plan. Book an appointment through Grow Therapy with a qualified and trusted Nevada in-network therapist. Search through different certified mental health providers below and choose the best therapist for you.
Take advantage of your EAP:Cigna insurance plan. Book an appointment through ...
LCSW
12 years of experience
Solution oriented
Direct
Virtual
Hi, my name is Dawnn. Seeking therapy can be scary for many people, especially opening up to a complete stranger. The simple fact of sharing the struggles and trauma in your life, talking about your fears, and sharing personal aspects that have been locked away and hidden from yourself and those in your inner circle of support. I am here by your side to create a safe space free of judgement, and provide individual support for your emotional growth. My role as a clinician is to stand with you, to walk with you, to cry with you as we maneuver through this journey of recovery from the past fears, learning new coping skills and positive mechanism that will assist in rebuilding a life you find worth living to the fullest.
LCPC
19 years of experience
Virtual
Hello, I'm Stephanie! Are you struggling to cope with life on life's terms? As an experienced counselor, I am dedicated to helping individuals overcome their obstacles and achieve their goals. With a Master's degree in Counseling and over 18 years of experience in the field, I have a deep understanding of the challenges people face in their daily lives. My counseling approach is rooted in empathy, compassion, and a non-judgmental attitude. I believe that everyone has the potential to live a fulfilling life, but sometimes we need support and guidance to overcome the obstacles that are holding us back. Throughout my career, I have worked with clients facing a wide range of issues, including anxiety, depression, relationship problems, career transitions, and more. I have experience working with individuals of all ages and backgrounds, and I am committed to creating a safe and supportive environment where clients can explore their thoughts and feelings. If you are looking for a counselor who is committed to helping you achieve your goals and live your best life, I invite you to reach out and schedule a consultation. Together, we can work towards a brighter future.
LCPC
15 years of experience
Virtual
Do you need more than just a friend to talk to? Wondering if counseling may be the answer? Telling yourself you should be over it by now? Worrying that you'll always feel this way? I will listen to you, encourage you and focus on teaching you rational self-counseling skills. I want to learn what you want out of life and help you achieve your goals. I believe it is important to have a genuine, open, trusting relationship with my clients. With an integrative approach of cognitive behavioral, solution-focused and reality therapies, I will help you express your feelings, thoughts, and concerns; and gain insight and awareness into what you need to succeed. I specialize in crisis stabilization, substance use treatment, and have extensive experience working with patients in a forensic setting, who suffer with chronic mental illness; including suicidal ideations, depression, anxiety, mania, and psychosis. I offer sessions in English and Spanish. Necesita hablar con alguien mas que un amigo/a? No sabe si consejería es la solución para usted? Yo lo voy a escuchar y enseñar a centrarse en aprender las claves para ayudarse a sí mismo. Yo creo que es importante tener una relación honesta y abierta con mis clientes. Usando terapias como CBT, enfocado en soluciones, y en el presente, yo le puedo ayudar expresar sus emociones, pensamientos, y preocupaciones. También lo ayudare en poder reconocer lo que usted necesita para superarse. Yo soy especializada en la estabilización de crisis, uso de drogas y alcohol, y tango mucha experiencia trabajando con pacientes in que se ven en problemas con la ley que están sufriendo de síntomas de problemas psiquiátricos incluyendo pensamientos de hacerse daño o quitarse la vida, depresion, ansiedad, maniatico, y psicosis. Yo puedo completar su cita en Espanol o Ingles.
LCSW
15 years of experience
Solution oriented
Empowering
Virtual
I embrace the concept that every individual is unique and in search of answers to help them better align with their purpose, joy, and self-love, while on this journey we call LIFE. Every person has their own story and experiences that have shaped and molded their worldview, behaviors, and thoughts. Life is about evolving, growing, and adapting to the challenges life is guaranteed to bring. I am here to actively listen, provide authentic feedback, and engage in conversations to help you reflect and gain some introspection. You are the creator of your path, and I am here to walk with you on this part of your journey. Dr. Cindy Ruelas-Tafolla is an advanced practitioner with a Doctorate from the University of Southern California. She is also a Licensed Clinical Social Worker, Certified Case Manager, and Certified Wellness Coach in the States of Texas, Colorado, Wyoming, Nevada, New Mexico and Florida. Specializations: Anxiety, depression, trauma, complex post-traumatic disorder, grief issues, mood disorders, pandemic-related disorders, and social/political climate adjustments.
Dareece Shaw LMFT, CCTP, CCATP
(she/her)
LMFT
14 years of experience
Virtual
I am a Licensed Marriage & Family Therapist for the state of Florida and have been working in the field for 14 years. I graduated from Chapman University with a Master's degree in Psychology and an emphasis in Marriage & Family Therapy. I have specific extensive experience working with individuals suffering from PTSD. I am also a Certified Clinical Trauma Professional (CCTP) and a Certified Clinical Anxiety Treatment Professional (CCATP). I'm not afraid to stand beside those who are dealing with the effects of trauma, and I'm open to helping you work through those feelings. Special note: I do not take on clients who are actively self-harming or suicidal. If that is the case, please seek someone with specific crisis training or emergency services. I believe that my role is to be completely present during the therapeutic process, serving as a guide and facilitator for my clients. I strive to create the safest space possible for people to express and process their feelings while learning how to better cope with stress. Don't hesitate to start your journey to improved mental health with me today!
Dr. Tonnessa Gibson
(she/her)
LCPC
13 years of experience
Virtual
Dr. Tonnessa L. Gibson is a Board Certified Licensed Professional Counselor. She obtained a Doctorate in Counseling Education from Texas Southern University and a Master's degree in General Counseling and Guidance from Louisiana Tech University. Dr. Gibson has over 13 years of experience providing counseling services to individuals and families in a multifaceted environment. She has developed skills in crisis intervention, stress management, mindfulness, and individual services. Dr. Gibson has also provided services to clients from various ethnic and cultural backgrounds as well as age groups and developmental levels. Dr. Gibson is tenacious and has the desire to aid others (individuals, children, adolescents/teens, couples, LGBTQ+, and communities) in identifying change and coping strategies.
Dr. Tanea McKee
(she/her)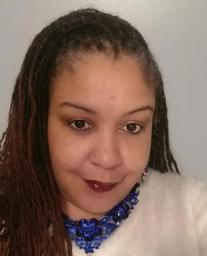 LMFT
12 years of experience
Virtual
Tanea McKee Ed.D., LMFT is a a Licensed Marriage and Family Therapist in the states of Delaware, Georgia, Nevada, and Wisconsin. She earned a Doctorate of Education and Masters Degrees in both Educational Counseling and Counseling Psychology-Marriage and Family Therapy. Tanea holds membership in the American Association of Marriage and Family Therapists (AAMFT) as a Clinical Fellow and is an AAMFT Approved Supervisor. She also holds membership in the American Association of Sex Educators, Counselors, and Therapists (ASSECT) and is currently working toward certification in Sex Therapy. In her free time, Tanea enjoys astrology and the Tarot, traveling, listening to old school Hip-Hop, and playing with her grandchildren. Her favorite trip to date was a week she spent in Cuba.
Angela Keller, MS, LPC, LCPC
(she/her)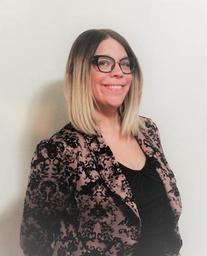 LCPC
20 years of experience
Empowering
Authentic
Virtual
You don't recognize the face staring back from the mirror. "What's happened to me?!?" Years of pent-up worry are taking a toll – and the evidence is there. The constant questioning and doubting… "Who am I kidding? My time has passed to live the life I want." Therapy can help you weed through the dark moments and gain objectivity so that you are no longer bogged down by the pain of these moments. A lifetime of experiences led you to this moment. Some experiences have been positive – they've taught you how to savor joyful times and kept you in the moment, experiencing all this life has to offer. Other experiences have been tougher – so distressing that reminders of these moments make you feel like you're right there, experiencing that pain all over. Sometimes, you're anxious, depressed, and out of sorts for seemingly no reason. These moments have collected over time and made an intricate tapestry that is your life. Now you're ready for change and to retake control of your life. I will provide a safe and comforting space for you to explore your values, desires, and passions. Become unapologetically you and free to pursue your happiness. Through the use of cutting-edge trauma therapies, we will find the road blocks and navigate through them together. We will cultivate a life worth living and help you get back to what really matters in life.
Stephen Roser, LCSW
(he/him)
LCSW
17 years of experience
Solution oriented
Authentic
Intelligent
Virtual
Hi there, I'm Stephen. Do you feel pulled in a million directions, unable to fit it all in? Are you struggling to keep up with your relationships, work and health? Is it hard to be kind to yourself? I help people manage anxiety and depression. Together, we can identify what's not working and get you back to balance. We'll use a whole self-approach, addressing the needs of your mind, body and spirit. I also integrate mindfulness and art to help you develop a stronger relationship with yourself. Whether you're dealing with overwhelm, relationship issues or cycles of anxiety and depression, I'm here to help. Seeking therapy can feel scary but you're making the right choice. You deserve a safe space to heal and grow. In our sessions together, I'll meet you with compassion and evidence-based techniques so you can overcome the hangups and habits holding you back. Let's work together!
LCSW
10 years of experience
Virtual
Welcome, my name is Madi and thank you for reading my profile! Taking the first step to begin therapy can be an intimidating process. My goal is to help support my clients through this process by creating an open, safe environment, while also empowering them on their therapeutic journey. Whether you are experiencing an unexpected life challenge or working through anxiety/depression, together we can build the tools you need to succeed. My passion is working with adolescents and young adults, including people with cognitive disabilities. However, I do love working with people of all ages and backgrounds. If you believe we would be a good team, I would love the opportunity to briefly meet over the phone or on a video call! All individuals from all backgrounds are welcome!
Kristien Hollingsworth
(she/her)
LCSW
18 years of experience
Virtual
Do you feel like depression and anxiety are only getting harder to cope with as you get older? Do you feel stressed, overwhelmed, fatigued, and irritable on a regular basis? Do you keep yourself busy and distracted during the day only to feel the most anxiety, racing thoughts, and panic at night when you lie down? If so, I am here to help! I offer a variety of tools including self-regulation, meditation, mindfulness, CBT, belief systems analysis, strengths-based and solution-focused approaches. I have over 18 years of experience. I am licensed to practice in 6 states. Arizona, Florida, Hawaii, Nevada, New Mexico, and Texas. I offer WEEKEND availability! FREE workbook resources to support yourself or a friend! -------------------------------------------------------------------- https://www.cci.health.wa.gov.au/Resources/Looking-After-Yourself (The workbooks include the topics of anxiety, assertiveness, appearance concerns, bipolar, body dysmorphia, depression, disordered eating, health anxiety, panic, perfectionism, procrastination, self-compassion, self-esteem, sleep, social anxiety, tolerating distress, and worry and rumination. --------------------------------------------------------------------------------------------------------- For those members who are part of the ***LGBTQIA2S+ community, BIPOC, and the Pagan/ Magickal/ New Age/ Alternative Healer/ Spiritualist/ Agnostic or Atheist community this is a safe, accepting, and open space***
LMFT
9 years of experience
Solution oriented
Authentic
Virtual
Are you feeling overwhelmed, anxious, stuck, or burned out? As a therapist, I will listen to your story and work with you to improve your well-being. The therapeutic relationship is the most important tool we have – growing trust, a sense of safety, open communication, and humor – which can help build on existing tools, skills, and supports you have. I use an eclectic group of therapeutic systemic approaches to help you create more meaning in your life, improve the way you see yourself, and control some of those racing thoughts you may be experiencing. I enjoy providing therapy on issues such as depression, anxiety, navigating transitional periods of life, and relationship problems. I offer a safe space to explore what's wrong and what we can do about it. Changing the way we view ourselves and the world around us can be a difficult journey, and I am committed to helping you every step of the way.
LCSW
13 years of experience
Virtual
Hi there, I am Dr. Marchon. Do you often feel unable to sort your thoughts out and have difficulty setting goals? With over 13 years of experience working in the mental health field, I am dedicated to meeting individuals where they are and helping create plans to increase emotional health. I work with individuals, families, and couples and provide a safe and empathetic environment to address treatment goals. I have extensive training working with adults and adolescents, treating mood disorders, anxiety disorders, emotional and behavioral disorders, and addiction. Customized treatment plans are designed to assist you with reaching your goals throughout treatment.
Daniel Hernandez, Sr. LCSW-S, CIMHP, CSTIP, CPLC
(he/him)
LCSW
Empowering
Holistic
Authentic
Virtual
Mr. Daniel Hernandez, LCSW-S has experienced enormous success helping his clients in his 34-year career in the human services field. He has seen tens of thousands of clients in practice. He is also a Certified Integrative Mental Health Professional (CIMHP), which allows him to discuss the impact of nutrition, diet, and detoxification as it relates to one's mental health. Mr. Hernandez specializes in inspiring empowerment within people who have suffered sexaul trauma, grief & loss, and domestic violence to move forward with the rest of their lives. He also specializes in helping people to develop anger management mastery and serves as a Certified Sex Therapy Informed Professional (CSTIP), which supports one's sexual health goals. Mr. Hernandez often uses a mental-spiritual empowerment approach to help his clients develop the necessary skill of inner healing. Mr. Hernandez is a licensed clinical social worker-supervisor in Texas and has an LCSW in California, Arizona, Utah, Nevada, and is authorized to conduct teletherapy in Florida. He has 25 years' experience as a master-level clinician. Mr. Hernandez completed his professional training as a master social worker from Our Lady of the Lake University in 1998 and his bachelor's was earned from St. Mary's University in social studies in 1988, both schools are located in San Antonio, Texas. Mr. Hernandez has been married 28 years and has two adult children. He loves traveling for the enjoyment of nature and culture with his family and friends. He also loves spending time with people he meets and learns from everybody.
Frequently asked questions
---
---
---
---
---