6 Humana therapists in Delaware
Take advantage of your Humana insurance plan. Book an appointment through Grow Therapy with a qualified and trusted Delaware in-network therapist. Search through different certified mental health providers below and choose the best therapist for you.
Take advantage of your Humana insurance plan. Book an appointment through Gro...
Christian Carroll
(he/him)
LMFT
9 years of experience
Empowering
Open-minded
Virtual
Hello I hope all is well but if not I'm definitely here to lend my services to help. My name is Christian I believe the therapeutic alliance with my clients is very important component of the treatment process. I work alongside my clients to help them through life difficulties such as major life changes, anxiety, family trauma, and depression. I love to assess what is helping and not helping my clients, then find unique clinical interventions that make real positive change. Small positive changes can lead to big changes. I'm an eclectic when it comes to using different therapy modalities. I like to use therapeutic games at times to foster a safe place for my clients to talk about the root of the issues at hand.
Dr. Olushola Bakare, LMFT, EdD
(she/her)
LMFT
13 years of experience
Empowering
Authentic
Virtual
My name is Dr. Olushola Bakare, and I'm a board-certified Psychotherapist. I attended St Joseph College. I'm happy to help you today with any of your concerns. I enjoy empowering people and digging out their strengths. I don't ask fish to fly, neither do I ask birds to swim. I respect everyone's strengths and help my client be aware of their strengths. I love to highlight my client's strengths. I offer a safe, warm, therapeutic, judgment-free space for Adults (18+) and Older Adults (65+). I am sorry, but I do not accept clients who pay in cash. It is my ethical duty to officially terminate our therapeutic relationship when it is reasonably clear the client is no longer beneficent, when services are no longer required, when counseling no longer serves the needs and/or interests of the client or when Dr Olushola Bakare, LMFT limits do not allow provision of further counseling services. It is the policy of Dr. Olushola Bakare, LMFT, that after a one-month consistent lapse of meeting with a client our professional relationship will be considered terminated. Dr Olushola Bakare, LMFT, will make an attempt to notify you of this change in status as soon as possible after the one-month period. It is my ethical duty to identify, be available, and care for current clients. This could possibly feel awkward for our relationship to end yet, is not meant to be discourteous in anyway.
LPCMH
8 years of experience
Authentic
Warm
Virtual
Hello! My name is Bethany Lockerman and I am a licensed professional counselor in Pennsylvania and Delaware and the owner of 134 Counseling, LLC. I have a real passion for "heart over head" style counseling where I take a more holistic and gospel-centered approach to counseling. My hope and goal is to meet individuals where they are at and walk along side of them as they move toward a life with increased peace, joy, hope, and purpose! You can learn more at www.134counseling.org *PLEASE NOTE: I only see women and teens* I am a graduate of the University of Delaware with a Bachelors of Arts in Human Services (2009) and Liberty University with a Master of Arts in Professional Counseling (2016). I have a background in intensive family therapy, mental health assessment, and outpatient counseling with experience in systemic family counseling, cognitive behavioral therapy, narrative therapy, anxiety, depression, suicidal ideation (SI), trauma, and crisis counseling. While I have experience with all ages, at this time I work exclusively with adolescents and women; with a special passion for working with adolescents who have experienced trauma and have a history of SI. In my free time I love to hang out at home with my husband and two cats (Mia and Poppy) as well as entertain family and friends for game nights! I also have a new-found love of travel and enjoy discovering new places to explore!
Marquisha Dunston
(she/her)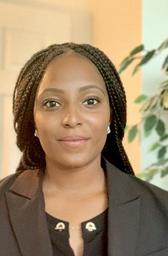 LCSW
14 years of experience
Virtual
Hi there, I'm Marquisha. Do the stigmas or fictional criteria to participate in therapy often get in the way of seeking help? Need some self-care tips? Are you a student-athlete or workout enthusiast struggling with balancing mental and physical wellness? Well, I have a mantra that says therapy is for everyone. It can be the ultimate self-care approach since it can be hard trying to find time to think of ways to balance our daily duties, emotional well-being and our relationships in healthy ways. Dedicating 45-50 minutes out of your busy schedule to just process your thoughts, self-reflect, and focus your awareness can offer insight into managing your worries. Afraid to feel judged? I understand. These sessions will be client-centered and attention will be focused on your needs and desires using a reflective listening ear. Mental and physical wellness go hand in hand. I desire to empower clients to find a safe space to work on building healthy mental and physical wellness routines to manage anxiety, trauma, relationships, or work stress/burnout. I'll meet you with empathy and compassion when practicing healing or positive self-conceptualization. Let's goal plan, identify your support systems, or reframe perspectives on problems. Let's build your mental health toolbox together with trauma and solution-focused- evidence-based practices and practical coping strategies. I am already rooting for you.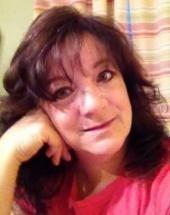 LPCMH
20 years of experience
Authentic
Empowering
Warm
Virtual
In the past, I have worked as a Counselor and Executive Director for ten years at the a Pregnancy Center. For over twenty years I have been working within my field of Individual and Family Intervention. I hold a Masters of Arts in Counseling from Biblical Theological Seminary which is now referred to as Missio Seminary. I am also certified in child sexual abuse treatment through Widener University and Family Support Line.
LPCMH
16 years of experience
Empowering
Open-minded
Virtual
Have you ever been blindsided by life? Do you ever feel overwhelmed by your feelings and emotions? Are you having difficulty balancing and navigating through relationships, finances, and/or your career? Do you compare yourself to people who seem to have it all figured out? Trust me, we have all been there trying to figure out this beautiful thing called LIFE. It is my passion to assist people navigating through the highs and lows of their personal life. I like to view our sessions as collaborations to help you put things in perspective and hopefully obtain the solutions you seek. My desire is to empower you to live the life that you want to live. I have experience working in various settings such as school, jail/prison, and in the community. Because of my clinical experiences and background, I can provide a non-judgmental approach for you to speak freely about any life situation. Let's get through life together.
Frequently asked questions
---
---
---
---
---