6 Highmark therapists in Delaware
Take advantage of your Highmark insurance plan. Book an appointment through Grow Therapy with a qualified and trusted Delaware in-network therapist. Search through different certified mental health providers below and choose the best therapist for you.
Take advantage of your Highmark insurance plan. Book an appointment through G...
LPCMH
19 years of experience
Virtual
I am a Licensed Professional Counselor in Delaware. I've been working in the field of behavioral health since 2003. I have experience with in a variety of settings and with a diverse group of clients. I believe evidence based practice is the most beneficial to those I work with in therapy. CBT is invaluable and will teach us how to refocus, identify thinking errors and learn how our belief system determines how we feel and is the foundation of most of the decisions we make. I also believe active listening through reflection of feeling, confirming thought and ensuring validation is the foundation of therapy.
Veronica Frabizzio Valania
(she/her)
LCSW
6 years of experience
Virtual
I have always had a passion for helping people find their voice and their inner strengths. My approach to therapy looks at the whole person in regards to their physical, cognitive, emotional and spiritual selves. I practice a strengths- based and mindfulness approach with a focus on meeting the client where they are in the moment. I see a wide range of clients from all walks of life, experiences and age. It is a privilege to help clients with anxiety, depression, grief, relationship issues, self-esteem issues, and transitional issues. As a former attorney, I enjoy working with those in the legal field. I am a cancer survivor and hope to help others in their long term illness or cancer journeys. My hope is to help others find their voice and feel empowered. Through warmth, compassion and empathy, I like to create a safe place for clients to begin a transformative journey in finding their voices and their strengths.
LPCMH
5 years of experience
Virtual
Hi there, I'm Christine I am a professional mental health counselor, and I have been practicing since 2019. I graduated with my Master's in mental health counseling from Wilmington University, with an additional degree in marriage and family therapy from North Central University. As a therapist, it is my strong belief that the client is the expert of their own experiences, and for therapy to be effective, it has to be a collaborative effort. Each person deserves to live a life with purpose and meaning, and my main goal is to empower clients in achieving their goals. I use a person-centered approach when working with clients because we are all unique in our ways. Seeking therapy is the first step in addressing your struggles and I'm glad you are here today to work on better ways to manage and cope with daily life stressors, depression, anxiety, relationship issues, and other mental health disorders.
Marquisha Dunston
(she/her)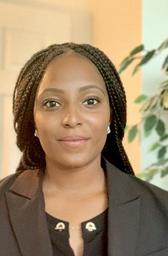 LCSW
14 years of experience
Virtual
Hi there, I'm Marquisha. Do the stigmas or fictional criteria to participate in therapy often get in the way of seeking help? Need some self-care tips? Are you a student-athlete or workout enthusiast struggling with balancing mental and physical wellness? Well, I have a mantra that says therapy is for everyone. It can be the ultimate self-care approach since it can be hard trying to find time to think of ways to balance our daily duties, emotional well-being and our relationships in healthy ways. Dedicating 45-50 minutes out of your busy schedule to just process your thoughts, self-reflect, and focus your awareness can offer insight into managing your worries. Afraid to feel judged? I understand. These sessions will be client-centered and attention will be focused on your needs and desires using a reflective listening ear. Mental and physical wellness go hand in hand. I desire to empower clients to find a safe space to work on building healthy mental and physical wellness routines to manage anxiety, trauma, relationships, or work stress/burnout. I'll meet you with empathy and compassion when practicing healing or positive self-conceptualization. Let's goal plan, identify your support systems, or reframe perspectives on problems. Let's build your mental health toolbox together with trauma and solution-focused- evidence-based practices and practical coping strategies. I am already rooting for you.
Chelsea Gardner
(she/her)
LCSW
3 years of experience
Virtual
Hello there, I'm Chelsea. Do you struggle with the monster in your head telling you that you're unworthy,lazy, or unlovable? Did you experience really hard things and it's making it difficult to maintain healthy relationships, set boundaries, be kind to yourself, or manage your feelings? Or are you and your partner or family struggling to communicate? You deserve to feel worthy and can have a healthier relationship. I help families understand the good intentions of one another so they can work towards more effective interactions. I also help people increase their self-esteem and identify elements of healthy relationships. I create a safe space for people to feel heard and identify the root of where they get stuck individually and with families. I'd be honored to be able to help you grow as a person.
Tired of doing the same thing and expecting different results? Tired of feeling like you're going in circles? I work with clients to change their lives by identifying unhealthy patterns and creating new healthy ways of living. If you're willing to do the work, I will walk alongside you to make a real change. Therapy is a cooperative venture with responsibility resting on both the therapist and the client. The therapy approach that I utilize includes the whole person: body, mind, and spirit. The goal of therapy is to bring renewal and enhance the quality of life. In general, the beginning stage of therapy involves identifying the issues by which you are troubled. The second stage involves gaining insights into patterns of emotions, thoughts, and behaviors related to your problems that will help you begin to make needed changes. In the last stage, you will be encouraged to actively apply and solidify new insights and skills to facilitate change in yourself and your life situations. The duration of therapy depends on many factors unique to your situation. Experience shows that those who are motivated to work on their problems, engage in sessions, and complete homework assignments, see the greatest improvement most quickly.
Frequently asked questions
---
---
---
---