14 Aetna therapists in Utah
Take advantage of your Aetna insurance plan. Book an appointment through Grow Therapy with a qualified and trusted Utah in-network therapist. Search through different certified mental health providers below and choose the best therapist for you.
Take advantage of your Aetna insurance plan. Book an appointment through Grow...
LCMHC
19 years of experience
Virtual
Hello! Are you ready to be empowered to heal, find relief, and grow with a calm, logical, and warm therapist? I am here to help!!! I have over 19 years of experience empowering individuals to live their best lives while coping with difficulties including anxiety, depression, trauma, infertility, medical concerns, and family/parenting challenges. I have a variety of personal and professional experiences that contribute to the development of my empathy, understanding, and reliability. I began my career working with children who had a family member murdered. Since then I have worked with a variety of trauma victims including sexual abuse survivors, adults with child abuse histories, and domestic violence victims. Also, I have counseled many individuals struggling emotionally due to chronic medical conditions. I am a cancer survivor; therefore I am extremely passionate about helping others cope with medical conditions and the consequences of the conditions including chronic pain and infertility. Additionally, for several years I have worked with children and families involved in the child welfare systems. I understand the stresses of parenting and the effects of abuse on children. Therefore, I am deeply invested in helping parents develop better skills for happier families. Finally, I work hard to be culturally competent. I have lived and traveled all over the world; therefore I am very open to understanding and accepting others.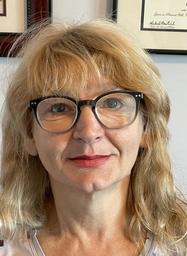 LMFT
10 years of experience
Warm
Authentic
Open-minded
Virtual
Hi there, I'm Elena! Hi! I'm here to help you have the life you want, as sometimes life becomes challenging, and adjusting to life changes isn't always easy. I am glad that you prioritize your needs by coming here for help. I am Licensed Marriage and Family Therapist. I began therapy practice during my MA Program at JFKU in CA. For over 10 years, I've worked in various settings, including not-for-profit mental health agencies and private practice. I believe that treatment is a collaborative approach. I look forward to taking the journey of healing with you. You deserve a safe space to heal and grow. In our sessions together, I'll meet you with compassion and evidence-based techniques so you can overcome the hangups and habits holding you back.
LCSW
5 years of experience
Warm
Empowering
Virtual
I believe in not just giving ok treatment, but the best available. That's why I love matching your needs with the best type of therapy that's also backed up with research to definitely be able to help you. With that, you're still the expert on you and your life, so you bring your experiences and I'll bring my knowledge, and together we can figure out how to help you figure out how to get exactly what you're wanting in life. I specialize in working with anxieties, depression, trauma, as well as with teens and parents. I've worked with kids most of my life in one form or another doing therapy, mentoring, and teaching English abroad. Whatever is bothering you I'm here to help. LGBTQ friendly. Whatever it is, let me help you, and if there's something I don't have the proper expertise in then I also have no problem admitting that and directing you to someone who can help so that you don't have to waste your time.
Hey! I'm glad that you are looking to get therapy. Here are some things to know about me while making you decision on what works well for you. I come from a military life style allowing me to travel the world and see all kinds of cultures. Because of this I see value in everyone. I believe in getting results in therapy. I want to see people change as fast as they want to or are willing to. So I give things to practice in every session. I believe in poly vagal theory and teach clients to release emotions from there nervous system not just cope with it. I often say I consider myself more of a trainer than therapist sometimes. I also help a lot with attachment struggles. I hope this gives you enough info about me to feel comfortable working with me. I am also very flexible with how I work with people.
LCSW
8 years of experience
Empowering
Warm
Virtual
Hello there! I'm Alissa, a Licensed Clinical Social Worker licensed in Florida and Utah. I graduated from the University of Central Florida in 2015. I have worked with diverse populations with a range of concerns including depression, anxiety, addiction, incarceration, personality disorders, ADHD, trauma, and abuse. My counseling style is warm, interactive, and client focused. I believe in treating everyone with respect, dignity, and compassion. My approach combines cognitive-behavioral therapy, solutions focused counseling, motivational interviewing, and trauma informed care. I will facilitate our dialog and treatment plan to meet your unique and specific needs. It takes courage to ask for support in times of need and to also take the first steps towards change. If you are ready to take that step I am here to support and empower you. I look forward to working with you!
LCSW
11 years of experience
Warm
Open-minded
Virtual
Young, old, rich or poor--- it does not matter your struggle as my virtual doors are open to assist you in achieving optimal wellness. I believe in meeting you where you are and offers therapy and wellness services in the office, home, community and schools. From the child struggling with ADHD, anxiety, or defiance problems to the adult grappling with depression, suicidal thoughts, or marital problems; to the elderly client mentally struggling with losing their independence or limited mobility, I strive to provide seamless and personally meaningful treatment and care. My assessment of clients includes a careful consideration of the importance of fluctuating mental states and key relationships in their life, as well as family and cultural patterns. I strive to develop an understanding of the interconnection of an individual's mind, body and soul. I join with you to help you discover meaning and purpose in your struggles. Not only am I a Therapist, I'm also a Registered Nurse and currently finishing my studies to become a Psychiatric Nurse Practitioner. I believe that the body heals with play, the mind heals with laughter, and the soul heals with joy.
LCSW
7 years of experience
Virtual
Hi, I'm Sondra! My mission is to help individuals and families improve their lives through effective mental health counseling. My goal is to empower my clients and offer them skills that will help them overcome the challenges they face, so they can live a full and happy life. I believe it's my job to be there to assist my clients as they overcome life's challenges
LCMHC
11 years of experience
Virtual
People can make better decisions if they have enough information and understanding about how counseling works. Here are some aspects of counseling and therapy as I perceive and practice it: Therapeutic counseling requires your active involvement including efforts to change any self-defeating thoughts, feelings, and behaviors. You will be asked to work both in and out of the therapeutic counseling sessions. I may occasionally request that you do "homework" (ok-not a formal request because life happens and inevitably it will be that you have life duties to attend to but maybe jotting things down or making notes for yourself kind of homework) by way of providing you with further reinforcement to concepts discussed in session or simply to prompt further insight and self- exploration. There are no instant, painless, or passive cures, no "magic pills". Instead, there will be ongoing personal and spiritual growth that can occur with your conscious effort. Most likely, you will need to work on improving stress management, cognitions (e.g. beliefs and thought processes), emotional health, relationships, and your general lifestyle if counseling is to be successful. Sometimes change will be relatively easy but more often change takes much effort, time, and persistence. My hope for you is that you grow into your best self in the present and that that allows you to be your best version for your future. Therapy is about YOU and your needs. I specialize in trauma, mood, and anxiety disorders and am an LGBTQ++ ally and kink-aware professional.
LCMHC
25 years of experience
Virtual
Hi! My name is Kim Hughes and I am a Licensed Mental Health Counselor and Certified Addictions Professional, I have more than two decades of experience helping clients with anger management, anxiety, substance abuse, depression, problem-solving, decision-making, vocation, parenting, opposition/conduct, and ADHD. Additionally, I have over 15 years of experience assessing and working with families involved in the dependency system. I also have extensive experience working with teens. I love mixing talk therapy with cognitive behavioral approaches and have found significant success with the person-centered approach, during which I afford every client a safe and empathetic space in which they can focus on self-evaluation & self-empowerment in order to develop healthy coping skills. Beginning therapy is a huge step and can cause anxiety all by itself. So even if you're just thinking about talking with someone, you've already come a long way. I tend to be more informal and talk with clients just as I would talk with anyone else, because it's very important to me that you feel completely comfortable with this process. Through our sessions, I want you to feel empowered and in control of your life and your decisions. I cannot promise a quick fix but I will walk this journey with you and assist in any way possible!
Deanna Jefferson, LCSW
(she/her)
LCSW
6 years of experience
Solution oriented
Open-minded
Warm
Virtual
Deanna Jefferson is a Licensed Clinical Social Worker who has been providing therapeutic services for several years. She specializes in helping clients address life transitions, relationship issues, and parenting difficulties. She believes that clients are the true experts on their stories and have many strengths needed to address their current life situations.
Daniel Hernandez, Sr. LCSW-S, CIMHP, CSTIP, CPLC
(he/him)
LCSW
Empowering
Holistic
Authentic
Virtual
Mr. Daniel Hernandez, LCSW-S has experienced enormous success helping his clients in his 34-year career in the human services field. He has seen tens of thousands of clients in practice. He is also a Certified Integrative Mental Health Professional (CIMHP), which allows him to discuss the impact of nutrition, diet, and detoxification as it relates to one's mental health. Mr. Hernandez specializes in inspiring empowerment within people who have suffered sexaul trauma, grief & loss, and domestic violence to move forward with the rest of their lives. He also specializes in helping people to develop anger management mastery and serves as a Certified Sex Therapy Informed Professional (CSTIP), which supports one's sexual health goals. Mr. Hernandez often uses a mental-spiritual empowerment approach to help his clients develop the necessary skill of inner healing. Mr. Hernandez is a licensed clinical social worker-supervisor in Texas and has an LCSW in California, Arizona, Utah, Nevada, and is authorized to conduct teletherapy in Florida. He has 25 years' experience as a master-level clinician. Mr. Hernandez completed his professional training as a master social worker from Our Lady of the Lake University in 1998 and his bachelor's was earned from St. Mary's University in social studies in 1988, both schools are located in San Antonio, Texas. Mr. Hernandez has been married 28 years and has two adult children. He loves traveling for the enjoyment of nature and culture with his family and friends. He also loves spending time with people he meets and learns from everybody.
LMFT
12 years of experience
Authentic
Warm
Open-minded
Virtual
Deciding to enter into professional counseling can be a scary idea, but I believe an individual's ability to recognize that there is a problem, coupled with their willingness to work to find a solution, demonstrates courage. I have experience in the areas of trauma, anxiety, depression and relationship issues. My passion is working alongside my clients which includes; adolescents and adults; to help bring healing to those who have been through a traumatic or stressful experience.
Dr. Andrea Quigley, PhD
(she/her)
LCMHC
12 years of experience
Virtual
Hi, I am Dr. Quigley but please refer to me as Andrea. I am licensed in Illinois and Utah with 12 years of professional work experience. I have experience in helping clients with stress and anxiety, coping with addictions, motivation, self esteem, confidence, relationship issues, & depression. I believe that you are the expert of your story and that you have many strengths that will assist you in overcoming challenges that you may be facing. Taking the first step to seeking a more fulfilling and happier life takes courage. I am here to support you in that process.
LCSW
23 years of experience
Virtual
Greetings to You! I am Bethany and am thankful you have made the decision to live your most phenomenal life! Do you feel utterly lost, stuck or even misunderstood? Do you feel like you know what to do but don't have the will-power or tools to execute it? I help marginalized individuals identify how to show up as their most authentic selves and get the life they deserve. Together, we can identify what's not working and get you back to balance. We'll use a whole self approach, addressing the needs of your mind, body and spirit. I also integrate mindfulness, yoga and art to help you develop a stronger relationship with yourself. Whether you're dealing with relationship issues, racism, transphobia or addiction, I'm here to help and comfort. Seeking therapy can feel unnerving but you're making the right choice. You deserve a safe space to heal, grow, try on new perspectivesand just BE. In our sessions together, I'll meet you with compassion and evidence-based techniques so you can overcome the hangups and habits holding you back. Let's work together and get you to the next level of your healing journey!
Frequently asked questions
---
---
---
---
---