8 therapists in Kansas matching your needs
Take advantage of your insurance plan. Schedule an appointment with a qualified and trusted Kansas therapist that's in-network with your insurance provider. Browse different certified mental health providers below.
Take advantage of your insurance plan. Schedule an appointment with a qualifi...
Samantha Boatwright
(she/her)
LSCSW
9 years of experience
Virtual
Hi there, I'm Sam. Do you feel weighed down by feelings of anxiety? Do you feel pulled in a million directions? Are you struggling to cope with anxiety or depression? I can help you navigate these feelings and find a path forward. I help people of all ages manage anxiety and depression. Together, we can identify what's not working and find a path to keep you moving forward. We'll use a strengths based approach, to improve your quality of life and instill a sense of purpose and happiness. We'll challenge the negative thoughts and beliefs you hold about yourself to help you form a new relationship with yourself and recognize your worth. Whether you're dealing with parenting challenges, major life transitions, or cycles of anxiety and depression, I'm here to help. Seeking therapy can feel scary but you're taking that first step forward. You deserve a safe space to heal and grow. In our sessions together, I'll meet you with compassion and evidence-based techniques so you can identify and overcome what's holding you back. Let's find this path together! Believe you can and you're half way there.-Theodore Roosevelt Licensed: FL, GA, KS, ID, AL, MN, PA, NY
Annie Handley, LCSW, LSCSW
(she/her)
LSCSW
16 years of experience
Virtual
Does this sound familiar- today is the day! Today is the day that you are finally going to get organized, stop contacting your toxic ex or start that self care routine you've been thinking about for months. And you start off great but find it hard to keep those new behaviors going. Your mental résistance enters and you feel stuck. Stuck in damaging behaviors and problematic patterns. And the pattern starts again. So here's what I've learned along the way: 1. Transformation is not linear. 2. Transformation is a daily event. 3. You are your own best healer. I am here to help you on your path of transformation and healing. My goal is to create a safe space for you to be authentically you. You are the expert on your life and I am here to help you expand on your strengths as well as hold you accountable for reaching your goals. I have been a licensed Social Worker since 2007 and am both a certified grief counselor and an ADHD services professional. Are you ready to do the work? Consistent, small, daily choices can help you get from where you are to where you want to be. And I am here to help you in that process. I am currently offering telehealth in KS, MO, NC and TN. Reach out to take that first step. We can get there together.
LCPC
6 years of experience
Virtual
Hello, I am Stormy I can help you feel empowered to reach your goals, make changes that you want in your life, recover from trauma, anxiety, and depression, and manage life stress. I use a person-centered approach, which focuses on you as a whole person and the individual needs that you have. I have been working in community mental health for almost 10 years. I have a Ph.D. in community psychology and am a licensed counselor. I have been practicing counseling since 2016, and I have provided virtual counseling since 2019. I have experience working with adults, children, adolescents, and couples. Beginning therapy can be overwhelming and scary. I will be here to work with you through those feelings and provide you with an environment that is safe and compassionate.
LCPC
15 years of experience
Virtual
Do you need more than just a friend to talk to? Wondering if counseling may be the answer? Telling yourself you should be over it by now? Worrying that you'll always feel this way? I will listen to you, encourage you and focus on teaching you rational self-counseling skills. I want to learn what you want out of life and help you achieve your goals. I believe it is important to have a genuine, open, trusting relationship with my clients. With an integrative approach of cognitive behavioral, solution-focused and reality therapies, I will help you express your feelings, thoughts, and concerns; and gain insight and awareness into what you need to succeed. I specialize in crisis stabilization, substance use treatment, and have extensive experience working with patients in a forensic setting, who suffer with chronic mental illness; including suicidal ideations, depression, anxiety, mania, and psychosis. I offer sessions in English and Spanish. Necesita hablar con alguien mas que un amigo/a? No sabe si consejería es la solución para usted? Yo lo voy a escuchar y enseñar a centrarse en aprender las claves para ayudarse a sí mismo. Yo creo que es importante tener una relación honesta y abierta con mis clientes. Usando terapias como CBT, enfocado en soluciones, y en el presente, yo le puedo ayudar expresar sus emociones, pensamientos, y preocupaciones. También lo ayudare en poder reconocer lo que usted necesita para superarse. Yo soy especializada en la estabilización de crisis, uso de drogas y alcohol, y tango mucha experiencia trabajando con pacientes in que se ven en problemas con la ley que están sufriendo de síntomas de problemas psiquiátricos incluyendo pensamientos de hacerse daño o quitarse la vida, depresion, ansiedad, maniatico, y psicosis. Yo puedo completar su cita en Espanol o Ingles.
Teauania Charles
(she/her)
LSCSW
13 years of experience
Virtual
Calliope's Corner, PLLC was created to provide a space for individuals of color to grow emotionally, mentally and financially with the support of a licensed professional. Our goal is to help you find peace in your world. Calliope's Corner is accepting clients for individual therapy in the states of Alabama, Kansas and Texas. If you are having symptoms of depression and anxiety such as sadness, worthlessness, inability to focus, even if you are just having life changes that you need help sorting out, We would love to work with you. We know that life can be difficult when you feel like you are in it alone.
Adrienne Taylor, LCSW, LSCSW
(she/her)
LSCSW
22 years of experience
Virtual
Hello, I'm Adrienne. Are you struggling with sadness, low motivation and anxiousness? Do you feel pulled in a million directions, and feel unable to fit it all in? I empower high performers to overcome the burden of anxiety, low motivation and burnout. I use a mix of evidence-based therapy models to get to the root of your struggles. Together, we can identify what's not working and get you back in balance. Whether you are dealing with overwhelm or the cycles of anxiety and depression. I am here to help. Seeking therapy can be scary but you are making the right choice. You deserve a safe place to heal and grow. In our sessions, I'll meet you with compassion and create a space free from judgment so you can overcome the hangups and habits that are holding you back. Let's work together!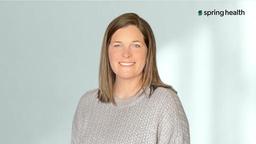 LSCSW
19 years of experience
Virtual
Rita Zeller is a dedicated social worker with 20 years of experience demonstrating a strong commitment to serving individuals seeking ways to improve their lives. She is skilled at building self-awareness and perspective, leading to personal growth, and focused on developing resilience while creating a space where adversity can be used as a building block of positive outcomes. We are all works in progress and it takes courage and self-awareness to face the areas you'd like to improve on. I feel blessed by the opportunity to do this work and look forward to hearing from you!
LSCSW
15 years of experience
Virtual
Renee Tong Psychotherapist - LCSW and LISW-CP Renee Tong, LCSW is a highly skilled and compassionate clinical therapist dedicated to providing exceptional mental health care and support to adults over age 18, and seniors and is LGBTQ-friendly. Her private practice began in 2007. With a wealth of experience and a profound understanding of human behavior, Renee is committed to helping her clients navigate life's challenges and achieve personal growth. Renee earned her Master's degree in Social Work from Barry University, Florida, equipping her with a solid foundation in evidence-based therapeutic techniques and theories. She went on to obtain her clinical licensure as a Licensed Clinical Social Worker (LCSW), demonstrating her commitment to professional excellence and ethical practice. She is currently licensed in the following states: Florida, Arizona, Virginia, Massachusetts, North Carolina, South Carolina, Washington, Oregon, Ohio, and Kansas. Throughout her career, Renee has successfully assisted clients from diverse backgrounds and with a wide range of mental health concerns. Her expertise spans various areas, including life transitions, anxiety, depression, trauma, relationship issues, grief and loss, self-esteem struggles, Stress and worry, Caregiver stress, PTSD, Trauma, ACOA (Adult Child of Alcoholic or Drug Addict), addictions, Relapse Prevention, Dual Diagnosis, Grief, Shame and Guilt, Abandonment issues, Betrayal, Codependency, Toxic Relationships, Postpartum Depression, Adoption-informed, and Infertility-informed. By employing a holistic and client-centered approach, Renee fosters a safe and non-judgmental space for individuals to explore their emotions, thoughts, and experiences. Renee's therapeutic style combines empathy, active listening, and collaboration, ensuring that each client's unique needs and goals are addressed effectively. She employs evidence-based interventions such as cognitive-behavioral therapy (CBT), mindfulness techniques, solution-focused therapy to promote personal insight, resilience, inner child wound work, narrative therapy, attachment style theory method along with client center humanistic approach towards positive change. In addition to her private practice, Renee has worked in various clinical settings, including mental health centers and hospitals. These diverse experiences have allowed her to develop a comprehensive understanding of the complexities of mental health and the importance of tailoring treatment approaches to meet each individual's specific needs. Renee is passionate about ongoing professional development and stays up to date with the latest research and advancements in the field of psychotherapy. She is dedicated to providing the highest standard of care and continually seeks out training opportunities to enhance her skills and expand her therapeutic toolbox. Known for her warm demeanor, genuine compassion, and unwavering commitment to her clients, Renee Tong, LCSW is a trusted partner in the journey toward healing and personal growth. With her expertise and guidance, individuals can navigate life's challenges, develop resilience, and achieve lasting positive change. ​
Frequently asked questions
---
---
---
---