5 therapists in Hawaii matching your needs
Take advantage of your insurance plan. Schedule an appointment with a qualified and trusted Hawaii therapist that's in-network with your insurance provider. Browse different certified mental health providers below.
Take advantage of your insurance plan. Schedule an appointment with a qualifi...
Teresa Torres-Johnson
(she/her)
LMHC
16 years of experience
Virtual
Hello, my name is Teresa, practicing mental health for over 16 years working with the military population. Working as a middle school teacher in a lower socioeconomic area. This led to my desire to go back to school for my master's degree in counseling psychology. Receiving my LPC licensure, led me to pursue my chemical dependency counselor license (LCDC). I began working as a substance abuse counselor with the US Army in substance abuse counseling. While working with the military I worked at a local hospital developing a program for civilians in chemical dependency. The need to work with individuals, and families including Service Members, led me to work as a contractor for private corporations. During this time, I received a certification in behavioral therapy to work with the autism spectrum population. Raised as a military dependent, then wife and mother, I experienced many aspects of different personalities. I was led to understand what it means to try to hide who you are to eventually become someone you may not recognize. The goal is to have you see, life is wonderful, we go through the storm to appreciate the sunshine. The experience developed led me to work with addiction, anxiety, PTSD, and many other mental health issues. We are a beautiful bouquet with different views on life. Using an eclectic therapeutic array of mental health care has allotted me to develop individual care. This concept of care is the same for couples and group therapy. Some techniques include cognitive behavioral therapy (CBT), dialectical behavior therapy (DBT), and psychosocial therapeutic techniques.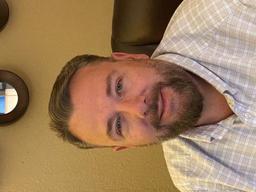 PsyD
14 years of experience
Authentic
Direct
Solution oriented
Virtual
I am a client centered therapist/psychologist with 13+ years of experience working with couples and individuals age 18 and older. My schedule is generally Monday through Thursday from 9-5 PT and Friday from 9-3 PT. You can expect me to be empathic and understanding of your concerns, without judgment. I won't be telling you how to live your life or giving you advice you haven't asked for. If you want advice, please don't hesitate to ask. I will do my best. I work with you to help you gain insight into what is bothering you. Together we can help find new ways of understanding yourself (self-empathy) and discover/change how you are looking at the world around you. We can work to relieve symptoms of depression and anxiety. My goal is to eventually have you be able to better handle feelings and emotions and live a happier more fulfilled life without me being there to help. What are your goals? What would you like to work on with me?
Kristien Hollingsworth
(she/her)
LCSW
18 years of experience
Virtual
Do you feel like depression and anxiety are only getting harder to cope with as you get older? Do you feel stressed, overwhelmed, fatigued, and irritable on a regular basis? Do you keep yourself busy and distracted during the day only to feel the most anxiety, racing thoughts, and panic at night when you lie down? If so, I am here to help! I offer a variety of tools including self-regulation, meditation, mindfulness, CBT, belief systems analysis, strengths-based and solution-focused approaches. I have over 18 years of experience. I am licensed to practice in 6 states. Arizona, Florida, Hawaii, Nevada, New Mexico, and Texas. I offer WEEKEND availability! FREE workbook resources to support yourself or a friend! -------------------------------------------------------------------- https://www.cci.health.wa.gov.au/Resources/Looking-After-Yourself (The workbooks include the topics of anxiety, assertiveness, appearance concerns, bipolar, body dysmorphia, depression, disordered eating, health anxiety, panic, perfectionism, procrastination, self-compassion, self-esteem, sleep, social anxiety, tolerating distress, and worry and rumination. --------------------------------------------------------------------------------------------------------- For those members who are part of the ***LGBTQIA2S+ community, BIPOC, and the Pagan/ Magickal/ New Age/ Alternative Healer/ Spiritualist/ Agnostic or Atheist community this is a safe, accepting, and open space***
LMHC
9 years of experience
Virtual
Teenage years are stressful on the teen and the family. Is your teen having a hard time making healthy choices? Are they angry for no apparent reason? Is your teen a bully or are they being bullied? Parenting a teenager is difficult. I specialize in counseling for teens. It can get better, with the right help. I've been working with teens for many years and I know how tough it can be on the teen and the parent. Imagine your teen being able to communicate their thoughts/feelings without anger or resentment. I can help you build trust with your teen and communicate without arguing in family counseling.
Toi Harris, LMFT
(she/her)
LMFT
5 years of experience
Challenging
Empowering
Virtual
I am a graduate of both Saint Leo University and Regent University. I hold a B.A. in Psychology and a M.A. in Marriage & Family Therapy. I use a structural, solution-focused, and CBT approach when working with clients coupled with a calm spirit that helps clients feel accepted. I enjoy helping clients discover their strengths while highlighting how their thoughts and feelings contribute to their daily living and functioning. I am passionate about marriage, at-risk youth, and military communities. I enjoy working with individuals, couples, adolescents and adults. I believe relational intelligence is the key that unlocks our greatest potential. Therapy can be a huge step, therefore I find it important to build a relationship with you as my client by getting to know you and your experiences while empowering you to identify the change you would like to make. When I am is not helping clients, I serve as an Active Duty Sailor and full-time mom. I enjoy reading and exercising with my family. I am grounded in mindfulness and can implement meditation and spirituality into practice if preferred. I also provides pre-martial and life coaching services.
These are all the providers we have at this time based on your selections. We're constantly adding new providers to our site. Try adjusting your filters to see available providers.
Frequently asked questions
---
---
---
---
---