5 therapists in New Hampshire matching your needs
Take advantage of your insurance plan. Schedule an appointment with a qualified and trusted New Hampshire therapist that's in-network with your insurance provider. Browse different certified mental health providers below.
Take advantage of your insurance plan. Schedule an appointment with a qualifi...
Accepts 16 insurances
LICSW
9 years experience
Virtual
i'm a sober queer and trans/non-binary (they/them) trauma-informed clinical social worker. i have a masters degree in gender studies in addition to my master of social work from smith college. i consider myself a radical feminist, queer elder, and deep weirdo. i consider myself a displaced southerner but love living in western massachusetts with my fat orange cat and crew of feral kids. i have judith butler and james taylor tattoos, and i like to think about the ways that popular culture ranging from queer theory to "NPR dad music" might inform the ways we make sense of our experiences out in the world. i am always excited to discuss relationship dynamics for poly/enm folx, i'm kink and BDSM knowledgeable and about half way through a social justice-oriented radical sex therapist training. i love working with folx living with HIV and HPV C, and i'm happy to work with folx in early recovery. i'm fat and excited to explore body positivity and/or neutrality, and i believe in HAES. (health at every size). i'm white and i'd love to process with other white folx around our tendencies to default to white guilt and complacency rather than antiracist actions. i'm open about being a mental health consumer AND provider and love acting as a therapist to other therapists, too. right now i'm particularly into processing ambiguous loss around the pandemic (what were you going to do with these years?). addiction (again, who and what did you lose in the process of turning your brain off with substances), infertility and pregnancy loss, chronic illness-- these are all either areas where i have professional or lived experience, or both!
Lawrence Berger LMHC LPC
(he/him)
Accepts 16 insurances
LCMHC
13 years experience
Virtual
Hi, my name is Larry and I have been a licensed mental health clinician for 13 years. I take a person centered approach meaning I work with all of your strengths. I collaborate with you to find the best solutions for change. We work on goals to not only address the presenting problem but also to help you find what makes you happy in life. I am laid back but can also hold you firmly accountable with the plans of change. I work and specialize in many areas of mental health. These include mood disorders, anxiety disorders, OCD, substance use disorders/addiction, process addictions ( gambling, internet and sex disorders) and many more. I use multiple techniques in therapy to include Motivational interviewing, Cognitive Behavioral therapy, Dialectic behavioral therapy, solution focused therapy and many more. I approach my clients as unique and conceptualize the case as we set treatment goals together.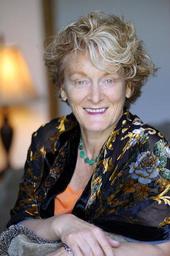 Accepts 18 insurances
LCMHC
28 years experience
Open-minded
Warm
Virtual
Are you feeling stuck? Held back by your own negative cognitions and limiting beliefs? Are you motivated to make lasting change in your life yet overwhelmed and anxious? Unsure of the next steps? Have you been thinking you are running out of time in your life? Do you ask yourself when am I going to get to me? When will I complete my goals, and what even are those goals anymore? What's holding you back? What keeps you up at night? I'm here to say it's not too late to create the life you have always dreamed of. I help individuals in mid to later stages of life overcome obstacles that keep them from living their dream, achieving their highest potential. I am a licensed psychotherapist. I received a Bachelors in Fine Arts from Massachusetts College of Art and a Masters in Counseling Psychology from Antioch New England Graduate School. I am an EMDRIA Certified EMDR therapist, and am Flash Technique trained. See more at: www.pervasivepatterns.com Schedule an appointment to find out more about working with me: +1 (786) 755-1863
Accepts 16 insurances
LCMHC
8 years experience
Virtual
Great to meet you! My name is Tammy. I'm a licensed mental health counselor specializing in treating obsessive-compulsive disorder and anxiety disorders. I have a strong belief in the life-changing power of counseling.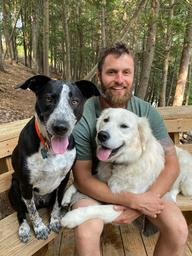 Accepts 1 insurance
LICSW
7 years experience
Virtual
Website: Mentalhealthwithandrewmaihos.com (*Fully Remote and accepting Massachusetts/NH clients*) My name is Andrew (AJ) Maihos I am a Licensed Independent Clinical Social Worker practicing in Massachusetts and New Hampshire. I have been working in human services since 2011 and have been practicing as a counselor since 2016. I have worked in a wide variety of settings including schools, prisons, substance abuse treatment facilities, and mental health centers. I have experience working with all age groups and a wide variety of mental health/substance use disorders. I would describe myself as non-judgmental, easy going, and empathetic. I greatly value accountability, candor, and self-reflection in the treatment process.
These are all the providers we have at this time based on your selections. We're constantly adding new providers to our site. Try adjusting your filters to see available providers.
Frequently asked questions
Why filter by New Hampshire rather than a city like Manchester?
---
Will my therapist take insurance?
---
How does the Specialty Filter work? Can I find a therapist that focuses on a specific issue?
---
What are the "Clients say I'm" badges?
---
Why use Gender, Age, and Identities filters?
---
What to expect during your first session?