14 Cigna therapists in Maine
Take advantage of your Cigna insurance plan. Book an appointment through Grow Therapy with a qualified and trusted Maine in-network therapist. Search through different certified mental health providers below and choose the best therapist for you.
Take advantage of your Cigna insurance plan. Book an appointment through Grow...
Louise Brillant Cremona
(she/her)
LCSW
5 years of experience
Virtual
Greetings, My name is Louise and I hope this message finds you well. I am married, the mother of one grown child, and the grandmother of one. I want to introduce myself as someone who is passionate about helping others overcome life's challenges. If you've experienced childhood trauma, the loss of a loved one, or are struggling with work/life balance, I would be honored to collaborate with you. Using evidenced-based tools, we can explore your biopsychosocial and spiritual world to find your resources and areas to strengthen. My goal is to help you feel more at peace and understand why you react to certain situations the way you do. During our time together, I will provide a safe, empathetic, and objective environment for you to explore these areas of your life. With a background in teaching, biochemistry, and mental health treatment, as well as personal life experiences, I am here to help you discuss areas that are stressing you and utilize tools that will grow your toolbox. I look forward to the opportunity to work with you. Take care!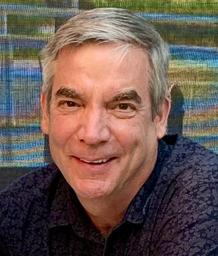 LCSW
28 years of experience
Virtual
All of us struggle at times as we work to deal with challenging situations. And, we all know what it's like working to cope with things that don't seem to be going the way we expect or the way want them to go. I am licensed as a Clinical Social Worker and have extensive training and experience helping folks move through challenging situations using common sense approaches. I do have current openings for virtual or phone sessions. Feel free to reach out and if you leave a message I will get back to you within a day.
LMFT
14 years of experience
Virtual
When the burdens of our circumstances, relationships, or daily lives, in general, begin to weigh on our shoulders, finding help in a safe, therapeutic, non-judgmental space can begin to ease our heavy loads. My name is Caitlin Pierce, and I'm a licensed marriage and family therapist with 14+ years in the field. I have spent the bulk of my career working with families and individuals in both office and in-home settings. I have a history of training and practice in trauma-focused counseling, relationships (family, marriage, parenting), stress/anxiety management, and I also am a certified personal trainer and nutrition specialist. With this specialization, I can support wellness and health-related concerns such as self-esteem, body image, and making lifestyle changes like stress-reduction or shifting priorities. My favorite part of being a counselor is watching the people I work with begin to see a new "story" emerge or a shift in thinking around their presented problems. I like to help clients unlock the parts of their minds that remain stuck in a particular way of thinking or feeling that keeps them from feeling their best. I believe that all of us are capable of change, whether we're 18 or 85, and with healthy support and guidance, there is hope to feel better. I aim to bring my clients a conversational, personal, and humanistic counseling style. I look forward to working together!
LCSW
20 years of experience
Virtual
Hey there! I am a Licensed Clinical Social Worker that practices Behaviorism. What that means is that we will work together to target behaviors that can help you improve your current mental state. I want to help you see quantifiable progress from our work together. A little about me: My name is Suzanne. I'm a person that loves the sun, being by water and dogs! In my free time I volunteer with a Great Dane rescue. I enjoy those huge, goofy, couch potato dogs. I've moved around a lot and went to school at Syracuse University and graduate school in Washington D.C. I have two decades of experience specializing in trauma, grief, relationship issues, anxiety, addiction and depression. I've been heavily involved in working with military, veterans and first responders. You are the subject matter expert in what you need and I will supply tools, support, information and backing. We will work together on making goals and action steps on how to reach your goals.
Karre Kern, LCSW, LMT, Notary Public
(she/her)
LCSW
7 years of experience
Virtual
Hello and a warm welcome to you, I'm Karre, she/her. I have more than 20 years of experience helping facilitate positive change with a diverse clientele. Through my massage therapy practice, I discovered the healing that is possible for both myself and my clients. Inspired by the many years of personal narratives, shared with me during bodywork sessions, I continued my journey into mental health. Healing of the whole person, mind-body-spirit, is central to my clinical practice. Exploring self-talk, physical wellness, inspiration, values, goals, and balance. I love my work, helping clients to discover, recover, and embrace their inner strengths, moving towards fulfillment and joy is a privilege. I am always eager to learn and train, finding different ways of approaching my work to provide optimum care. Those closest to me know me as an ardent mom, wife, and nana, a traveler, and an arts-inspired social equality-loving creator.
LCSW
25 years of experience
Virtual
Welcome to Safe Haven Counseling, LLC. My name is Allison Krauss Randall and I am a licensed clinical social worker with over 25 years of experience providing counseling services to women, men and children who have experienced trauma, loss and stress in their relationships and in their lives. I am trauma informed and trained as well as have trained over 200 therapists nationally regarding the impact of trauma on our attachments and relationships. I know both personally and professionally how important healthy, meaningful relationships are to our overall well-being. I also know the profound impact when our most important relationships are full of stress, hurt, betrayal and trauma. I have extensive knowledge on the impact of trauma when we desire loving supportive connections. I desire to create a "safe haven" where individuals can feel a sense of calm in the storms of their traumatic relationships to explore, process and heal the broken pieces of our hearts when our connections hurt rather than support.
LCSW
12 years of experience
Virtual
Hey, everyone! Welcome! My name is Samantha and I have been a clinician for the past twelve years or so. I love helping my clients to reach their full potential and to achieve their goals, and I find being a clinician to be so special and rewarding. I have experience working with clients of all ages in settings such as schools, juvenile justice, long-term care/geriatrics, etc. I am a mom, and it is the BEST job in the world and yet is also the most challenging job in the world! What a rollercoaster ride, huh? In my free time I enjoy listening to audiobooks, de-cluttering (it's therapeutic for me!), and spending time with my family. Fun fact- I also have a Bachelor's degree in Philosophy and I took two years of Japanese language classes in high school!
LCSW
7 years of experience
Virtual
I am licensed as a clinical social worker in Ohio, Maine, California, and Wyoming, with 7 years of clinical work experience. I got my MSW from The Ohio State University, specializing in mental health and substance abuse treatment. I have experience in helping clients with stress and anxiety, depression, trauma and abuse, motivation, self-esteem and confidence, bipolar disorder, and OCD, amongst others. I believe in treating everyone with respect, sensitivity, and compassion. Your treatment plan will be personalized to meet your unique and specific needs. Therapy takes commitment and hard work, and I am excited that you have chosen to start down the path to recovery. I look forward to working together!
Michaela Joy Cook
(she/her)
LCSW
5 years of experience
Virtual
Hello, I'm Michaela! Are you looking for a safe place to be yourself and open up about difficult things? I recognize the strength it takes to open up and be vulnerable, and I would be honored to be a part of your healing journey! I believe I have a calming and empathetic nature that will make the clients that I work with feel right at home. Not to mention, I like to sprinkle in a bit of humor and creativity. Do you ever feel stuck in life and you're hoping for change? I seek to nurture positive growth and change. Ultimately, my primary goal is to create a nonjudgmental space for clients to authentically be themselves and heal.
Deanna Jefferson, LCSW
(she/her)
LCSW
6 years of experience
Solution oriented
Open-minded
Warm
Virtual
Deanna Jefferson is a Licensed Clinical Social Worker who has been providing therapeutic services for several years. She specializes in helping clients address life transitions, relationship issues, and parenting difficulties. She believes that clients are the true experts on their stories and have many strengths needed to address their current life situations.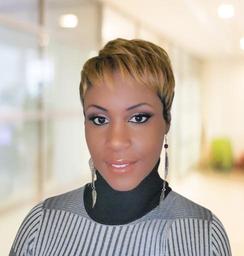 LCPC
13 years of experience
Virtual
Hi! My name is Marina Read and I am a Licensed Professional Counselor with 13 years of experience working with adults, children, adolescents, and individuals with diverse backgrounds. I specialize in Cognitive Behavioral Therapy, Interpersonal Therapy, Solution Focused Therapy and more. I am also dually credentialed as a Licensed Professional Counselor and a Clinical Substance Abuse Counselor so I am able to address mental health and substance use concerns as well. I obtained my degrees from UW-Whitewater and Concordia University. I can assist clients with overcoming some of life's most challenging situations by staying positive and promoting their highest good. I have a successful track record of producing positive results and making a difference in people's lives. Looking forward to assisting you as well!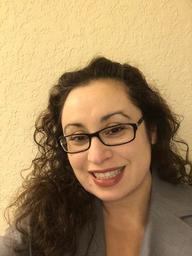 LCSW
15 years of experience
Virtual
You deserve to have a healthy life. Is your overall health stopping you from accomplishing your goals? I am a clinical social worker who has worked with adults and older adults with chronic health conditions, depression, anxiety and loss for over a decade. I use a client-centered approach which gives you choices about decisions in your own life. I will help you identify and overcome obstacles by using a combination of therapies such as cognitive behavioral therapy, solution focused therapy, and motivational interviewing to focus on your strengths. It takes so much courage to be willing to share your story. I look forward to getting to know you.
LCSW
12 years of experience
Virtual
Each individual possesses the tools and skills necessary to thrive in life, but these skills need to be identified and honed in order to be put to use and effective. My approach to psychotherapy is to focus on strengths and build resilience as we address problems of living. Life is hard and together we can be brave. My treatment approach is based in Cognitive Behavioral Therapy (mindfulness, dialectical behavior therapy, acceptance and commitment therapy). My primary focus is holistic care, recognizing and treating the whole person. I have spent over 12 years working as a mental health provider in the medical setting, dealing with life and death situations that affect my patients and their families. This work has allowed me to be present for the full range of human experience and recognize the strengths that each individual possesses. I have a background in philosophy, which informs my perspective on the challenges that people face and ways to resolve problems. In addition i have specialized experience working with LGBTI+ individuals. I live in Phoenix and am a licensed psychotherapist in private practice in CA, AZ, and VA.
Beverly Chevalier
(she/her)
LCSW
14 years of experience
Virtual
Hello, I am an experienced clinical trauma professional who engages in a holistic mind, body, and spirit approach in my work with racially, economically, sexually, and culturally diverse persons. As a licensed clinical social worker, clinical trauma professional, and mental health integrative medicine professional, I focus on the clients as people, not as conditions or as diagnoses. In working with chronically and complexly traumatized individuals, couples, and families I recognize and interact with clients affirming that they are deserving of empathy, respect, and dignity. To this end, the treatment methods I use are tailored and combined to meet the needs of each specific individual, couple, and family I work with. I counsel clients who are struggling with traumatic stress disorders, mood disorders, anxiety disorders, problem behaviors, and addictive behaviors. The healing journey intentionally addresses the whole person: body, mind, and spirit. Evidenced-based traditional, holistic, and expressively creative client-centered therapeutic processes and interventions are used to help clients overcome limiting, self-defeating thoughts & feelings about self-worth, relationships, and patterns of choices that lead to dysfunctional behaviors. Clients learn to manage the underlying issues that interfere with family, social, vocational, or educational functioning.
Frequently asked questions
---
---
---
---
---