13 therapists in Vermont matching your needs
Book an appointment through Grow Therapy with a qualified and trusted therapist in Vermont. Search through different certified mental health providers below and choose the best therapist for you.
Book an appointment through Grow Therapy with a qualified and trusted therapi...
Michelle L. King
(she/her)
LICSW
9 years of experience
Empowering
Intelligent
Warm
Virtual
I am a Positive Psychology Clinical Social Worker and an Addiction specialist based in Georgia. Many of my clients come in to address depression, anxiety, childhood trauma, relationships, and/or to figure life out, personal values, and desired directions to go in life. I am particularly passionate about serving clients that feel they are alone in figuring out this world. I received my MSW from the University of Georgia (UGA): I am a DAWG :). I have provided services for individuals with substance use disorders and other common disorders, such as trauma, family relations, depression, anxiety, learning emotions, and Grief. I am passionate about the world being a kinder place, I strive to ensure every person I encounter leaves being/feeling better than before.
LCMHC
25 years of experience
Virtual
I am a licensed mental health counselor in the state of Florida. I have worked with clients over the 24 years helping them to process and work through individual challenges. Some of those included, ADHD, OCD, Depression, Anxiety, changes in life, parenting problems, relationship issues, career challenges and self-injurious behavior. I would like for us to start with some of the areas that you feel are your strengths. In our first session, I would like to learn more about you so that we can build on previous successes to help in breaking down some barriers you may be facing. You have already taken the first step by reaching out for help. I am very interested in working with you. Please take an opportunity to look at my calendar. Hopefully I have a time slot the works for you.
LICSW
5 years of experience
Solution oriented
Warm
Intelligent
Virtual
Hello, please call me Cindy. Thank you for stopping by. You took the first step to start looking for a therapist and I am glad you are here. Are you struggling in your relationships? Having a difficult time managing work stress or a new position or additional work responsibilities? Are you trying to manage stress and avoid burnout? Does anxiety have you in a state of overwhelm or panic? Are you too depressed to enjoy the things you used to enjoy? Is your family experiencing a change and you are trying to navigate life the best way possible? I want to help you through this temporary period of change. Together we will identify which areas need work and get you back on a positive course. I use a holistic approach by addressing the needs of your mind, body and spirit in order to help you develop a stronger relationship with yourself. I will provide you with a safe space to heal. I have a down-to-earth approach and will meet you with compassion and evidence-based techniques so you can grow and get back on a positive track with a better mindset. If this sounds like what you were looking for, let's get started!
LICSW
9 years of experience
Virtual
I have experience working in various settings, and specialized in working with adults and couples. I strive to make clients feel safe and comfortable. I recognize the importance of the trust required in therapy, and believe that honesty and a strong relationship between the therapist and client essential in the therapy
Adriane Esposito
(she/her)
LCMHC
10 years of experience
Virtual
Do you struggle with feeling guilt, overwhelmed, lack purpose, are ready to meet everyone else's needs and then neglect your own? I use Acceptance and Commitment Therapy, Psychodynamic Therapy, compassion, warmth and humor to promote psychological flexibility and resilience. If you feel stuck and are ready to step back into your own story I encourage you to reach out! We can use art in sessions or not at all. I am a Licensed Professional Counselor and a Registered, Board Certified Art Therapist.
LICSW
5 years of experience
Virtual
Above all, I believe that therapy should be simple, stress-free and easily accessible. I am a warm and empathetic psychotherapist who takes a humanistic approach. My goal is to provide curious inquiry through a non-pathologizing lens filled with compassion and care. I view therapy as a heart-centered, shared journey focused on healing and wellness. I enjoy working with a variety of populations including adolescents, adults, and families. My passion is rooted in the primary mission of the social work profession to enhance human well-being and empower clients to be the best version of themselves that they can. Personal Interest: Spending time with my family, movies, sports, video games, comics, and some anime. Also, I love to smile.
LICSW
23 years of experience
Virtual
Hi! My name is Denise and I'm a Licensed Clinical Social Worker in the state of North Carolina and Florida as well as a Licensed Independent Social Worker- CP in the state of South Carolina and Licensed Independent Clinical Social Worker in Vermont. I specialize in mood and adjustment disorders such as depression and anxiety as well as trauma associated disorders, but have worked with a variety of disorders dealing with, but not limited to behaviors, relationships and grief. I am honest, open and direct, but warm and encouraging at the same time. I love to see the humor in different situations where some might not expect. I believe that humor can work in therapy when needed. I incorporate goal-setting for your mental health, personal and professional life. My counseling approach is client centered and I use Cognitive Behavioral Therapy, Motivational Interviewing and Stages of Change as therapeutic interventions that will help you with the issues you struggle with.
Kelsey Jefferson MS, LMHC, LPC-S, NCC
(she/her)
LCMHC
10 years of experience
Authentic
Solution oriented
Intelligent
Virtual
Hello there, I'm Kelsey. Do you feel like you could use a break but are unsure when you will have time to fit one in? Is it hard for you to be kind to yourself or maintain relationships and overall wellness? I help clients manage various challenges that life throws their way! Together, we can look at exactly what is working and what's not working to help bring things into balance. Seeking therapy can feel scary but you're making the right choice and can expect to notice positive changes within yourself and your relationships with others. I look forward to us working together!
PsyD
35 years of experience
Solution oriented
Direct
Virtual
I am a clinical psychologist with 35 years of experience providing psychotherapy. My current private practice serves adults, with a specialty in geriatric psychology. I have practiced in Burlington, VT, Plantation, FL, Pompano Beach, FL, Rio de Janeiro, Brazil, and in upstate NY. My approach to therapy is person-centered cognitive behavioral. I primarily offer an ear to listen, a shoulder to lean on, and guidance on how to make your life better than it is. This may include a variety of other approaches and techniques. My education includes a Master of Arts in Counseling Psychology, a Doctor of Psychology in Clinical Psychology, and a post-doctoral Master of Science in Psychopharmacology. I like to say I have studied both the art and the science of psychotherapy. My personal life provides a broad spectrum of experiences including having lived in cities, the suburbs, and in rural areas. I have been married, divorced, remarried, and widowed, and have a vary large family and extended family. Treating depression, anxiety, grief & loss, chronic mental illness, family & relationship issues, and poor-self esteem are some of my areas of expertise.
Rebecca Galdo, LCSW, LICSW
(she/her)
LICSW
4 years of experience
Virtual
My name is Rebecca Galdo and I am a Licensed Clinical Social Worker in the state of Florida and Vermont. My goal is to help those suffering from depression, anxiety, relationship issues, career challenges, and life stressors, learn positive coping strategies, and dive into the root causes in order to find the wellness and quality of life everyone deserves. I offer availability during the day, early evenings, and weekends in order to help make therapy services accessible for most without time barriers. I have had success working with individuals from youth, teens, and young adults to the aging population and the elderly. I am thankful for every opportunity I get to have an impact on their lives and it is my pleasure to hold space for anyone who needs it.
Daphne Jakstis LICSW, LCSW, CDBT
(she/her)
LICSW
20 years of experience
Virtual
Hello, I am Daphne Jakstis. I have been a licensed therapist for over 20 years. I keep up to date with the latest advances in evidence-based therapy practices and incorporate them into my work with clients. Evidence-based practices are skills and techniques that have been proven to be effective. I also believe that healing is a holistic approach so I combine evidence-based practices with complementary approaches to promote overall healing and wellness. I realize that no two people are the same, so I tailor my approaches to best fit the specific needs of my clients. Whether you are struggling with anxiety, depression, trauma, or any other issue, I will help you fully realize your strengths and provide you with skills to help you manage challenges in healthier ways.
LICSW
7 years of experience
Authentic
Solution oriented
Virtual
Are you ready to take control of your life and overcome the fears and anxieties that have been holding you back? It's very possible to live a life where you feel lighter, empowered, and at peace. Does any of this sound familiar? * You take pride in knowing how to navigate tough situations. In fact, you're probably the go-to for your friends and family. Still, you feel like a burden asking for your own support. * You've got a stack of self-help books on your bedside table. You listen to all the right podcasts. You are doing all the things that should be helpful and still, you're tired in your bones, soul, and core and you want more. * Deep down you question your place in the world or your value. You're sick of feeling that way. I'm Erin, and I help people who struggle with burnout, people-pleasing, overworking, and feelings of "never enough" to ditch the anxiety that runs their life. I love helping them feel better equipped to express their needs and actively create space for their own rest and joy. Whether you're seeking to reprocess traumatic memories, regulate emotions, or foster resilience, I'm here to help.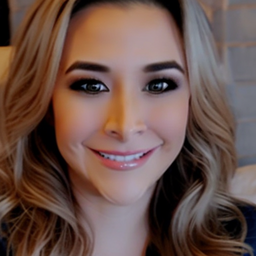 LCMHC
3 years of experience
Virtual
Welcome! I'm Kellie, a dedicated and passionate Licensed Professional Counselor (LPC) with extensive experience in providing professional counseling and therapy services. As a female Mexican therapist, I bring a unique cultural perspective and a deep understanding of the challenges and strengths that individuals from diverse backgrounds may face. I have the following active licenses: LPC in Texas, South Carolina, and Colorado, as well as LCDC in Texas, LMHC in Florida, LCMHC in Vermont, and LADC in Vermont. With a Master's degree in Professional Counseling from Grand Canyon University, I am well-equipped to offer evidence-based mental healthcare through virtual counseling. I am skilled in utilizing various therapeutic modalities, such as Cognitive Behavioral Therapy (CBT), Acceptance and Commitment Therapy (ACT), Dialectical Behavior Therapy (DBT), and trauma-informed care. I have effectively worked with individuals and groups, addressing acute mental health issues like loss, anxiety, depression, trauma, social skills, anger management, thought management, forgiveness, and moving away from the past. I am also neurodivergent and work with neurodivergent individuals with compassion and understanding. Whether you're dealing with loss, anxiety, depression, trauma, social skills, anger management, thought management, forgiveness, or moving away from the past, I am here to guide you toward healing and resilience. I am excited to accompany you on your journey toward growth, healing, and self-discovery. Together, we will work towards achieving your goals and creating a more fulfilling and meaningful life. Take the first step today by reaching out to schedule a session. I look forward to connecting with you!
Frequently asked questions
---
---
---
---
---