11 therapists in New Mexico matching your needs
Take advantage of your insurance plan. Schedule an appointment with a qualified and trusted New Mexico therapist that's in-network with your insurance provider. Browse different certified mental health providers below.
Take advantage of your insurance plan. Schedule an appointment with a qualifi...
Teya Nguyen
she/her
Available for virtual sessions
Have you ever wondered, "What is wrong with me?" If your mirror can talk back to you, what would it say? What good things or bad things will it tell you and how would you respond? I will be the mirror that will help you learn more about yourself and will give you an honest reflection so that you can make the best decisions for yourself. I tailor my counseling approach based on your specific needs and goals. I combine person-centered counseling approach with brief solution-focused therapy to give you the best outcome, respecting your time and money. I have a master's in counseling with a dual emphasis on both School Counseling and Agency Counseling. I have over 16 years of counseling experience with all age groups, diverse populations, and subject matter. With my many years of experience working in the schools, the hospitals, and the community, there is very little I haven't seen. You don't have to do life alone. Bring me your challenges, your struggles, and your troubles, and let's work together to resolve them. I also provide Christian counseling: God never promised us a life free from struggles, pain, or sorrows (John 16.33); however, He did promise that He will never leave us (Matthew 28.20). Life is not meant to be lived alone: It's not a good thing (Genesis 2.18). I am here to support you and to remind you that you are fearfully and wonderfully made (Psalms 139.13-14), and you are loved (John 3.16). Nothing is impossible with God (Matthew 19.26). Whatever you are struggling with, whatever troubles you, know that God has a purpose for your life (Romans 8.28). As a Christian counselor, you can trust that my counseling approach will not stray from the teaching of the Bible. May God guide us as we work together to understand His purpose and His plan for the challenges in your life.
---
Dr. Cindy, DSW, LCSW, CCM.
she/her
Available for virtual sessions
I embrace the concept that every individual is unique and in search of answers to help them better align with their purpose, joy, and self-love, while on this journey we call LIFE. Every person has their own story and experiences that have shaped and molded their worldview, behaviors, and thoughts. Life is about evolving, growing, and adapting to the challenges life is guaranteed to bring. I am here to actively listen, provide authentic feedback, and engage in conversations to help you reflect and gain some introspection. You are the creator of your path, and I am here to walk with you on this part of your journey. Dr. Cindy Ruelas-Tafolla is an advanced practitioner with a Doctorate from the University of Southern California. She is also a Licensed Clinical Social Worker, Certified Case Manager, and Certified Wellness Coach in the States of Texas, Colorado, Wyoming, Nevada, New Mexico and Florida. Specializations: Anxiety, depression, trauma, complex post-traumatic disorder, grief issues, mood disorders, pandemic-related disorders, and social/political climate adjustments.
---
Andrea DeLeon, LCSW-S
she/her
Available for virtual sessions
She is a Licensed Clinical Social Worker in the States of Texas and New Mexico. She has 16 years of experience working with children, individuals, and families in a variety of settings with diverse clientele. A majority of her professional expertise comes from working in the fields of medical and forensic social work providing social work services to a variety of populations including- complex medical needs, advanced care for the elderly, children with special health care needs, survivors of domestic violence, and behavioral health. She is focused on utilizing various modalities to provide quality therapeutic treatment. She understands that changes happen frequently and often unexpectedly. She's dedicated to providing the appropriate tools to clients, utilizing their strengths to help them move forward and thrive. She graduated with both a Master of Social Work Degree and a Bachelor of Arts in Social Work. In her free time, she can be found running, putting together puzzles, networking in her community, and spending time with friends.
---
Kristien Hollingsworth, LCSW
she/her
Available for virtual sessions
Do you feel like depression and anxiety are only getting harder to cope with as you get older? Do you feel stressed, overwhelmed, fatigued, and irritable on a regular basis? Do you keep yourself busy and distracted during the day only to feel the most anxiety, racing thoughts, and panic at night when you lie down? If so, I am here to help! I offer a variety of tools including self regulation, meditation, mindfulness, CBT, belief systems analysis, strengths-based and solution focused approaches. I have over 18 years of experience. I am licensed to practice in 5 states. Arizona, Hawaii, Nevada, New Mexico, and Texas (Florida coming soon). I have WEEKEND availability! https://www.cci.health.wa.gov.au/Resources/Looking-After-Yourself (This site offers free workbooks to address many issues including anxiety, assertiveness, appearance concerns, bipolar, body dysmporphia, depression, disordered eating, health anxiety, panic, perfectionism, procrastination, self compassion, self esteem, sleep, social anxiety, tolerating distress, and worry and rumination.
---
Megan Mayne, LCSW
she/her
Available for virtual sessions
Are you feeling it's time to work on yourself but don't know where to start or what to do? Are you tired of feeling weighed down by unhappiness, worry, and overwhelm? Are you struggling to let go of behaviors and habits that aren't serving you well? Throughout my 15-year career, I have gained extensive experience treating clients experiencing depression, anxiety, trauma, relationship issues, chronic illness, and substance use issues. I also treat clients that struggle with self-esteem, body image issues, and disordered eating. I help my clients gain a deeper understanding of themselves, develop skills to better manage challenging emotions, and develop and strengthen healthy behaviors and coping skills.
---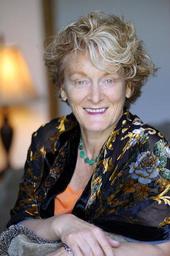 Karen Curtin LPC
Available for virtual sessions
Are you feeling stuck? Held back by your own negative cognitions and limiting beliefs? Are you motivated to make lasting change in your life yet overwhelmed and anxious? Unsure of the next steps? Have you been thinking you are running out of time in your life? Do you ask yourself when am I going to get to me? When will I complete my goals, and what even are those goals anymore? What's holding you back? What keeps you up at night? I'm here to say it's not too late to create the life you have always dreamed of. I help individuals in mid to later stages of life overcome obstacles that keep them from living their dream, achieving their highest potential. I am a licensed psychotherapist. I received a Bachelors in Fine Arts from Massachusetts College of Art and a Masters in Counseling Psychology from Antioch New England Graduate School. I am an EMDRIA Certified EMDR therapist, and am Flash Technique trained. See more at: www.pervasivepatterns.com Schedule an appointment to find out more about working with me: +1 (786) 755-1863
---
Bonnie Galvan, LPC LPCC
she/her
Available for virtual sessions
The one thing we share is the universal need to be heard without judgement or fear of shaming. The truth is , we have all been there , sometimes lost, sometimes angry , on top of the world then disillusioned. As much as we love our family and friends , sometimes they understand us the least. Let me help you to find the ways to cope , to understand what is going on in your life so that you can fix it. 20 years experience with every population to include adults, youth, anxiety, depression, couples, low self esteem , family issues, LGBTQI community welcome, all ethnicities and identification. I speak English and Spanish and will do my best to help and if I can't I will refer you to someone that can. Here's to better days , better control of self and your situation
---
Stefanie Rider
she/her
Available for virtual sessions
Therapy is a partnership, and collaboration is vital. I'm here to hold space for you as you explore your needs and what paths you would like to take in your life. I like to take a relaxed and conversational approach to the therapeutic process, fostering genuine interaction and support.
---
Tammy D Leday
she/her
Available for virtual sessions
Allow me to introduce myself. My name is Tammy Leday, and I go by Tamala. It's a pleasure to meet you! I'm a psychotherapist, career coach, and consultant originally from Buffalo, NY, but I have lived worldwide thanks to the Armed Services. As a Licensed Professional Counselor Supervisor (LPC-S), I find joy and helping humans become the best version of themselves. Using a person-centered approach, you will notice that I align my goal with yours, mainly when it includes moving past traumas, faulty thinking errors, addictions, and other self-sabotaging behaviors. Some unhealthy and debilitating thoughts contribute to anxiety, imposter syndrome, panic attacks, depression, relationship conflict, emotional dysregulation, and sleep disorders. Your treatment goals dictate my role as a psychotherapist, career coach, consultant, or a combination of all three in our relationship. It would be an honor to ally with you as we integrate appropriate interventions to move you toward healing. I offer a safe, non-judgment space to support your growth and development, practice coping skills, and motivate a growth mindset to cultivate a change process. During this process, allow yourself grace and practice gratitude; these lead to empowerment! I began my career working internationally with those affected by trauma. I am trained in EMDR, CBT, ACT, yoga certified (RYT-200), and mindfulness coach. I also identify as LGBTQIA-affirming and sensitive to gender equality and racial equity. I practice from a person-centered, holistic approach; in therapy and life in general. If these characteristics resonate with you, click to schedule an appointment. I congratulate your courage in making the first step toward healing! So step on the mat, be vulnerable, and move towards healing. ~Namaste
---
Shelley Stisser
Available for virtual sessions
If you are new to therapy or returning, we all encounter times in life when we may find a need for non-judgmental support to navigate our challenges. This might be to work through, understand or resolve past, present or connected issues. I encourage women and men to talk about their strengths and barriers. This may involve cognitive processing to help uncover contributing factors to anxiety, depression, mood dysregulation, unsatisfying relationships, unmet goals and communication breakdowns. I incorporate appropriate skills and ways to help you to recognize and respond to your feelings. For over 20 years I have been working with a diverse population of adults in Arizona, New Mexico, and Texas. A little about me, I grew up in northern CA, attended college in France and Colorado. I owned a one-woman business in Silicon Valley for 10 years. I love most animals and I enjoy researching topics on health and mental health connections.
---
Rebecca Edwards
Available for virtual sessions
Hi! I'm a Licensed Clinical Social Worker. I graduated with my Master's Degree for the University of South Florida. I have experience working with adult and adolescents dealing with depression, anxiety, substance abuse, self-esteem, life changes and other challenges. I specialize in working with women and men who are experiencing depression, anxiety, stress, relationship issues, negative self-image. I work with clients to help them discover their true self, underneath the expectations they have placed on themselves or feel pressure from others. I will meet you where you are in your journey, and will facilitate the changes to help you be a happier and healthier version of yourself.
---
Frequently asked questions
Why filter by state rather than a city?
---
Will my therapist take insurance?
---
How does the Specialty Filter work? Can I find a therapist that focuses on a specific issue?
---
What are the "Clients say I'm" badges?
---
Why use Gender, Age, and Identities filters?
---
What to expect during your first session?