14 therapists in New Mexico matching your needs
Take advantage of your insurance plan. Schedule an appointment with a qualified and trusted New Mexico therapist that's in-network with your insurance provider. Browse different certified mental health providers below.
Take advantage of your insurance plan. Schedule an appointment with a qualifi...
Dr. Terri Sawyer
(she/her)
LCSW
10 years of experience
Virtual
I am a mental health ally who loves to support people of all ages in their therapy journeys by removing unhealthy situations and replacing them with healthy ones. Anxiety, trauma, depression, separation/divorce, and depletion of self-worth and self-esteem can be such large potholes in the journeys through life but they CAN be healed!
LCSW
8 years of experience
Virtual
Hello there, I'm Lus. Do you miss feeling like yourself? Does it feel like you are going around in circles with the same problems yet can't seem to find a permanent solution? I guide adults from a person-centered approach to find solutions to their problems when experiencing difficult feelings such as those that come with depression and anxiety. I can help you work through major life transitions (newly married, becoming a parent, empty nester, starting school, grief, becoming ill, divorce, etc.) getting to the root of the problem and developing cognitive behavioral techniques that will get you back to stability. Obtaining therapy services can be intimidating but I can guarantee you that you are making the right decision. I possess bilingual abilities (Spanish), if it's your preference. You deserve your own space to heal and evolve. During our sessions, you will have a safe space where I will meet you with empathy and evidence-based practice. Let me help you.
LCSW
8 years of experience
Virtual
Do you want to make meaningful and permanent changes in your life? Are you struggling with life stressors, adjusting to changes, problems in relationships, grief/loss, low self-esteem, symptoms of depression or anxiety? Is trauma affecting your day to day life?/ Buscas hacer cambios significativos y permanentes en tu vida? Tienes dificultad manejando situaciones estresantes, adaptarte al cambio, problemas en tus relaciones, perdida/duelo, baja autoestima, sintomas de depresion, ansiedad o algun trauma? My goal is to help my clients get to the root of their symptoms which is why I use practices that have been shown to be effective. I am trained in Eye Movement Desensitization and Reprocessing (EMDR) and Internal Family Systems (IFS) which are the primary modalities that use. I believe that everyone should have a safe and healing place to work through life's difficulties. I strive to develop a strong therapeutic alliance by using a client-centered approach. I provide a non-judgemental space where clients can feel safe and empowered to begin their healing process.
PCMHC
7 years of experience
Virtual
Have you experienced a traumatic event or abuse in the past and are now noticing it impacting your everyday functioning? Are you an adult survivor of childhood sexual abuse and ready to begin healing from your past? I specialize in helping survivors of abuse, especially sexual abuse or sexual assault, take back power over their lives. Together we can find solutions and develop tools that will help you as you heal. Whether your abuse/assault happened recently or years ago, I am here to help.
Sharon Vargas LCSW
(she/her)
LCSW
10 years of experience
Authentic
Warm
Open-minded
Virtual
My approach is based on who you are and what is relevant for you in order to be your best self. I collaboratively work with clients in re-connecting with their innate strength and resilience in their journey to face change and heal unresolved issues. I use a variety of modalities that support a clients ability to reconnect with their inner-self and identify ways in which they want to make positive changes. I treat a number of issues including unresolved complex trauma, addiction, co-occurring disorders, life transitions, anxiety, depression, grief & loss, relationship difficulties, low self esteem, Adult Children of Alcoholics, impact & insight into historical trauma, and sexual abuse. I am warm, empathetic and supportive but not afraid to challenge clients when necessary. I utilize evidence based and creative approaches such as CBT, Strength-Based approach, Trauma Informed CBT, Family Systems, DBT, Jungian art based skills and concepts, Assertive communication skills, and Mindfulness Based. I currently hold active LCSW licenses in both California and New Mexico.
Bonnie Galvan, LPC LPCC
(she/her)
PCMHC
20 years of experience
Virtual
The one thing we share is the universal need to be heard without judgement or fear of shaming. The truth is , we have all been there , sometimes lost, sometimes angry , on top of the world then disillusioned. As much as we love our family and friends , sometimes they understand us the least. Let me help you to find the ways to cope , to understand what is going on in your life so that you can fix it. 20 years experience with every population to include adults, youth, anxiety, depression, couples, low self esteem , family issues, LGBTQI community welcome, all ethnicities and identification. I speak English and Spanish and will do my best to help and if I can't I will refer you to someone that can. Here's to better days , better control of self and your situation
LCSW
15 years of experience
Solution oriented
Empowering
Virtual
I embrace the concept that every individual is unique and in search of answers to help them better align with their purpose, joy, and self-love, while on this journey we call LIFE. Every person has their own story and experiences that have shaped and molded their worldview, behaviors, and thoughts. Life is about evolving, growing, and adapting to the challenges life is guaranteed to bring. I am here to actively listen, provide authentic feedback, and engage in conversations to help you reflect and gain some introspection. You are the creator of your path, and I am here to walk with you on this part of your journey. Dr. Cindy Ruelas-Tafolla is an advanced practitioner with a Doctorate from the University of Southern California. She is also a Licensed Clinical Social Worker, Certified Case Manager, and Certified Wellness Coach in the States of Texas, Colorado, Wyoming, Nevada, New Mexico and Florida. Specializations: Anxiety, depression, trauma, complex post-traumatic disorder, grief issues, mood disorders, pandemic-related disorders, and social/political climate adjustments.
LCSW
6 years of experience
Virtual
Hi! I'm a Licensed Clinical Social Worker. I graduated with my Master's Degree for the University of South Florida. I have experience working with adult and adolescents dealing with depression, anxiety, substance abuse, self-esteem, life changes and other challenges. I specialize in working with women and men who are experiencing depression, anxiety, stress, relationship issues, negative self-image. I work with clients to help them discover their true self, underneath the expectations they have placed on themselves or feel pressure from others. I will meet you where you are in your journey, and will facilitate the changes to help you be a happier and healthier version of yourself.
Laura Anderson LPCC
(she/her)
PCMHC
9 years of experience
Solution oriented
Empowering
Virtual
Hi and welcome to therapy! I work from a sex-positive, trauma-informed, strengths-based approach. Therapy, like life, is not a one-size-fits-all matter. Together we examine your goals and then customize your sessions to dovetail with your personal values and unique life experiences. We will work collaboratively to find new insights and energize the changes you seek. I specialize in matters related to gender, sexual orientation, problematic sexual behaviors, non-conventional relationship configurations and practices. I have extensive experience working with those with trauma and abuse histories, substance use issues, and other marginalized communities through empowerment and shame reduction. I practice EMDR, DBT, and CBT from a trauma-focused, client-centered lens. I'm currently working under supervision on advanced certification in sex therapy.
LCSW
15 years of experience
Intelligent
Empowering
Warm
Virtual
Are you feeling anxious, depressed, or just not ok. Are you overwhelmed trying to manage life's ebbs and flows? Do you have repetitious thoughts despite efforts to push them aside? Living with uncertainty while experiencing so many different feelings can be exhausting. I offer culturally sensitive services to clients of all socioeconomic backgrounds and abilities in a respectful, safe, supportive space. Together, we will work to identify your presenting concerns and the internalized belief systems impacting how you address your them. Approaches designed to meet your specific needs, will be drawn from psychodynamic, art, mindfulness and somatic modalities. I hope my supportive, non-judgemental, and warm approach will support your work in clarifying goals and gaining insights and skills to reach them.
Vanessa Rodriguez
(she/her)
LPCMH
18 years of experience
Virtual
My name is Vanessa and I am a licensed Clinical Social Worker in the state of Florida & Missouri. I am bilingual(English & Spanish) and can provide counseling in both languages. I am originally from New York and have made Florida my home. My clinical background in Mental Health began as an undergrad and continued through grad school, working for the public sector for the Department of Children & Families where I worked with children, then the elderly in skilled nursing facilities and with adolescents in group homes. I then went on to work as a Nurse Navigator and provided services that included counseling and advocacy for oncology patients at one of the largest cancer hospitals in South Florida. In addition to this, I have also worked with adults in inpatient rehab for substance abuse and court ordered treatment, and served outpatient clients in the LGBTQ community. My training is in Cognitive Behavioral Therapy (CBT), Psychodynamic, Solution Focused, and many others that include treatment planning; where my goal is to get my client back to a normal baseline that they are comfortable with and can function in their daily life. I am an open minded, kindhearted and empathetic individual, where my mantra is that I am here for YOU, my job is to assist you in anyway that I can, and help you manage life's daily stressors that may be recent or long-term. I work daily to remove the stigma that Mental Health has in our society, because the reality is, we all have good and bad days, some just need some assistance and guidance on how to manage it better. I believe we are all one step away from a mental health crisis, life is one big roller coaster of stress, worry, emotion that all revolve around something changing in our life that we were not prepared for and do not know how to adjust to it. So my job is to help you navigate all of that and achieve happiness, peace and overall well being.
Kristien Hollingsworth
(she/her)
LCSW
18 years of experience
Virtual
Do you feel like depression and anxiety are only getting harder to cope with as you get older? Do you feel stressed, overwhelmed, fatigued, and irritable on a regular basis? Do you keep yourself busy and distracted during the day only to feel the most anxiety, racing thoughts, and panic at night when you lie down? If so, I am here to help! I offer a variety of tools including self-regulation, meditation, mindfulness, CBT, belief systems analysis, strengths-based and solution-focused approaches. I have over 18 years of experience. I am licensed to practice in 6 states. Arizona, Florida, Hawaii, Nevada, New Mexico, and Texas. I offer WEEKEND availability! FREE workbook resources to support yourself or a friend! -------------------------------------------------------------------- https://www.cci.health.wa.gov.au/Resources/Looking-After-Yourself (The workbooks include the topics of anxiety, assertiveness, appearance concerns, bipolar, body dysmorphia, depression, disordered eating, health anxiety, panic, perfectionism, procrastination, self-compassion, self-esteem, sleep, social anxiety, tolerating distress, and worry and rumination. --------------------------------------------------------------------------------------------------------- For those members who are part of the ***LGBTQIA2S+ community, BIPOC, and the Pagan/ Magickal/ New Age/ Alternative Healer/ Spiritualist/ Agnostic or Atheist community this is a safe, accepting, and open space***
PCMHC
16 years of experience
Empowering
Solution oriented
Virtual
Have you ever wondered, "What is wrong with me?" If your mirror can talk back to you, what would it say? What good things or bad things will it tell you and how would you respond? I will be the mirror that will help you learn more about yourself and will give you an honest reflection so that you can make the best decisions for yourself. I tailor my counseling approach based on your specific needs and goals. I combine a person-centered counseling approach with brief solution-focused therapy to give you the best outcome, respecting your time and money. I have a master's in counseling with a dual emphasis on both School Counseling and Agency Counseling. I have over 16 years of counseling experience with all age groups, diverse populations, and subject matter. With my many years of experience working in schools, hospitals, and the community, there is very little I haven't seen. You don't have to do life alone. Bring me your challenges, your struggles, and your troubles, and let's work together to resolve them. I also provide Christian counseling: God never promised us a life free from struggles, pain, or sorrows (John 16.33); however, He did promise that He will never leave us (Matthew 28.20). Life is not meant to be lived alone: It's not a good thing (Genesis 2.18). I am here to support you and to remind you that you are fearfully and wonderfully made (Psalms 139.13-14), and you are loved (John 3.16). Nothing is impossible with God (Matthew 19.26). Whatever you are struggling with, whatever troubles you, know that God has a purpose for your life (Romans 8.28). As a Christian counselor, you can trust that my counseling approach will not stray from the teaching of the Bible. May God guide us as we work together to understand His purpose and His plan for the challenges in your life.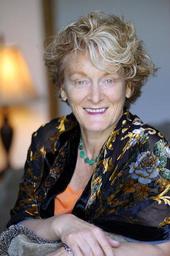 PCMHC
28 years of experience
Open-minded
Warm
Empowering
Virtual
As a clinical therapist in psychology, I am dedicated to guiding you through life challenges towards making the necessary changes to achieve positive emotional growth. I am a licensed Professional Counselor with twenty-eight years of experience providing inspired mental health clinical treatment. I offer extensive professional knowledge as a clinical therapist, and a deep understanding of the process of psychological healing while remaining relational, warm and real. I am comfortable working in a brief, solution-focused manner, to address current stressors, or long-term, depth psychotherapy, to address conscious and unconscious sources of difficulties, which allows you to discover answers to lifelong questions. I received a Bachelor in Fine Arts from Massachusetts College of Art and a Master in Counseling Psychology from Antioch New England Graduate School. I am an EMDRIA Certified EMDR therapist and am Flash Technique trained. I have maintained a mindful yoga practice for over thirty-four years. Schedule an appointment to find out more about working with me: +1 (786) 755-1863
Frequently asked questions
---
---
---
---
---