6 Aetna therapists in Maine
Take advantage of your Aetna insurance plan. Book an appointment through Grow Therapy with a qualified and trusted Maine in-network therapist. Search through different certified mental health providers below and choose the best therapist for you.
Take advantage of your Aetna insurance plan. Book an appointment through Grow...
Louise Brillant Cremona
(she/her)
LCSW
5 years of experience
Virtual
Greetings, My name is Louise and I hope this message finds you well. I am married, the mother of one grown child, and the grandmother of one. I want to introduce myself as someone who is passionate about helping others overcome life's challenges. If you've experienced childhood trauma, the loss of a loved one, or are struggling with work/life balance, I would be honored to collaborate with you. Using evidenced-based tools, we can explore your biopsychosocial and spiritual world to find your resources and areas to strengthen. My goal is to help you feel more at peace and understand why you react to certain situations the way you do. During our time together, I will provide a safe, empathetic, and objective environment for you to explore these areas of your life. With a background in teaching, biochemistry, and mental health treatment, as well as personal life experiences, I am here to help you discuss areas that are stressing you and utilize tools that will grow your toolbox. I look forward to the opportunity to work with you. Take care!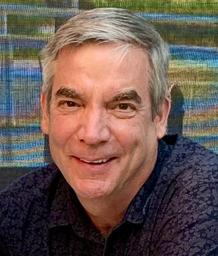 LCSW
28 years of experience
Virtual
All of us struggle at times as we work to deal with challenging situations. And, we all know what it's like working to cope with things that don't seem to be going the way we expect or the way want them to go. I am licensed as a Clinical Social Worker and have extensive training and experience helping folks move through challenging situations using common sense approaches. I do have current openings for virtual or phone sessions. Feel free to reach out and if you leave a message I will get back to you within a day.
Kristine Bartos
(she/her)
LCSW
5 years of experience
Virtual
My name is Kristine and I would love to collaborate with you! I assist individuals who are coping with anxiety, depression, relationship/family issues, life changes, and other destabilizing stressors. I practice cognitive-behavioral therapy (CBT) and my therapeutic style is warm and encouraging. What is CBT? It's the work of understanding how our thoughts, emotions, and behaviors interact, and developing expertise in our feedback loops to effect positive changes in our lives. In addition to cognitive-behavioral therapy, my background includes mindfulness-based stress reduction. I earned a Master of Science in Social Work from Columbia University and have since found my niche working with adults in clinical settings. My experience includes providing therapy, counseling, and crisis intervention to clients presenting with a broad range of issues, including substance misuse and abuse, trauma, and major chronic and/or life-threatening medical conditions.
LCSW
7 years of experience
Virtual
I am licensed as a clinical social worker in Ohio, Maine, California, and Wyoming, with 7 years of clinical work experience. I got my MSW from The Ohio State University, specializing in mental health and substance abuse treatment. I have experience in helping clients with stress and anxiety, depression, trauma and abuse, motivation, self-esteem and confidence, bipolar disorder, and OCD, amongst others. I believe in treating everyone with respect, sensitivity, and compassion. Your treatment plan will be personalized to meet your unique and specific needs. Therapy takes commitment and hard work, and I am excited that you have chosen to start down the path to recovery. I look forward to working together!
Deanna Jefferson, LCSW
(she/her)
LCSW
6 years of experience
Solution oriented
Open-minded
Warm
Virtual
Deanna Jefferson is a Licensed Clinical Social Worker who has been providing therapeutic services for several years. She specializes in helping clients address life transitions, relationship issues, and parenting difficulties. She believes that clients are the true experts on their stories and have many strengths needed to address their current life situations.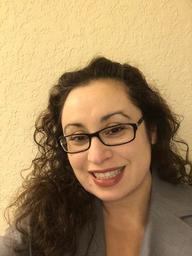 LCSW
15 years of experience
Virtual
You deserve to have a healthy life. Is your overall health stopping you from accomplishing your goals? I am a clinical social worker who has worked with adults and older adults with chronic health conditions, depression, anxiety and loss for over a decade. I use a client-centered approach which gives you choices about decisions in your own life. I will help you identify and overcome obstacles by using a combination of therapies such as cognitive behavioral therapy, solution focused therapy, and motivational interviewing to focus on your strengths. It takes so much courage to be willing to share your story. I look forward to getting to know you.
Frequently asked questions
---
---
---
---
---