13 therapists in Oklahoma matching your needs
Book an appointment through Grow Therapy with a qualified and trusted therapist in Oklahoma. Search through different certified mental health providers below and choose the best therapist for you.
Book an appointment through Grow Therapy with a qualified and trusted therapi...
LPC
12 years of experience
Virtual
Hello, My name is Kimberly. I am a heart-centered therapist who is dedicated to helping my clients to find balance and purpose in their lives. When we open ourselves to the question of "What would love have me do for myself and others?" we begin healing our hearts. When we heal our hearts, we clear out the darkness caused by trauma, limited beliefs, circumstances of birth and the stressors of post-modern living. If given the opportunity, I'd like to be a guide on your journey. As a teaching counselor, I've worked in a variety of settings ranging from community mental health, residential settings, agencies, schools, refugee camps and private practice. I have 12 years of experience counseling teens and adults who are struggling with trauma, OCD, depression, anxiety, codependency, women's issues, domestic violence, and more. I am also fluent in Spanish. I utilize EMDR, ERP, DBT, Mindfulness, CBT, IFS and holistic practices to create a unique healing experience for you. If you feel drawn to who I am and what I do, please reach out and contact me.
Kristina Johnson
(she/her)
LCSW
6 years of experience
Empowering
Authentic
Open-minded
Virtual
You took the hardest step today; your healing journey can begin. My name is Kristina (Tina), and I am a licensed clinical social worker (LCSW). What being a LCSW means to me is that I am a helper. The space I hold for you is individualized to acknowledge you, support you, and encourage you to be your greatest advocate. For trauma, my focus is in helping clients work through the impact trauma has had on their lives. Trauma effects multiple aspects of life: can't trust or are over-trusting, feelings are too big or too little, sometimes things are just really hard. Your trauma is unique to you deserving a path to healing. ADHD can feel like a rollercoaster of things to do, disorganization, poor time management, feelings all over the place. There is so much more to ADHD than meets the eye. We can learn together what your ADHD is to you. Anxiety can feel like you're always vibrating on the inside, body and mind feels chaotic. Let's find out ways to ground, be mindful, breathe. I am accepting new clients. Please contact me directly for help with scheduling. I look forward to working with you.
LCSW
8 years of experience
Virtual
Hi, my name is Adam Turner. I am a licensed clinical social worker. I have been working with individuals to help them handle difficulties and overcome issues for over 20 years. I have worked in jails, on the streets, in schools, and even in other countries learning ways to help improve others lives.
LCSW
18 years of experience
Virtual
Hello there, I'm Aaryn. Have you been struggling to feel like yourself lately? Life is full of ups and downs. If you have anxiety, or depression, or just want to talk, I am here to help you change your life and nurture you to be a better you! I am passionate about my work and can't wait to get started. I know reaching out for help is hard and you are taking an important step simply by looking for a therapist. My very first goal is that you feel at ease and comfortable in the session. You can expect warmth and compassion as we collaborate to build a foundation of well-being that can last through whatever life brings. I provide a whole-person approach, integrating your mind, body and spirit.
Stephanie Colbert
(she/her)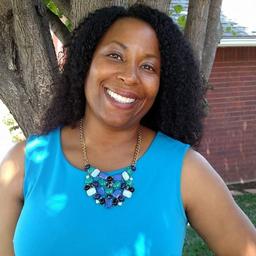 LPC
7 years of experience
Virtual
Life can be a complicated journey, and I believe that having someone to support you through the toughest times can make a world of difference. With many years of experience as a mental health professional, I am here to offer you the clarity and guidance you need during challenging periods. Whether you're struggling with developing healthy relationships with yourself and others, shifting your perspective, or regulating your moods, I'm here to help. I am passionate about working alongside you on your path toward inner peace, strength, and resilience.
LCSW
10 years of experience
Virtual
I believe in providing a safe, non-judgmental space where you can openly express your thoughts, emotions, and concerns. practice from a strengths-based perspective. I tend to be direct and mix in a little humor. I believe in the power of your story. This is YOUR journey and I applaud your strength in seeking care.
valentine oparaku
(he/him)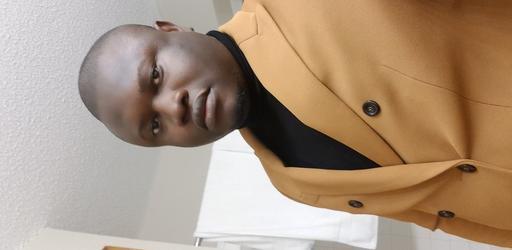 LPC
8 years of experience
Virtual
Do you feel things are not working out well for you in life? Have you ever felt lonely and depressed without knowing how to pick yourself back up? Have you felt so low in life that you needed a helping hand to comfort and pull you through? Have you been making the same behavioral, emotional, and relationship mistakes again and again for so long that it has become a difficult pattern to break out from? This is the counselor that wants to work with you and help you overcome those feelings in a safe space.
LCSW
25 years of experience
Virtual
I am a bilingual Spanish-speaking therapist. I migrated to this country at a very young and lived through the struggles of trying to assimilate to the differences associated with change. I have always been driven to help others adjust to changes in life whether the changes were related to cultural differences or just life transitions in general. I have been a therapist for over 20 years. I'm Passionate about understanding individual differences, cultural diversities, and helping others recognize the power that each one of us has to be happy . Our thought process dictates how we view our life and our experiences. I help others with identifying their own inner strength so that they can identify and overcome obstacles that interfere with obtaining their goals. I make it a priority that my clients feel comfortable with me and are able to build a trusting relationship with me. Trusting relationships allows us to begin to break free from old patterns of behaviors that have not served us well in the past. I am licensed to provide Therapy in Fl, TX, NJ, NY, GA, MI, OK, NE, AZ, Please contact me for a full view of my availability.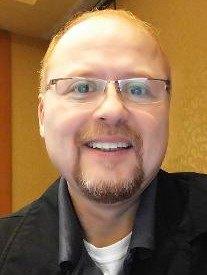 LCSW
15 years of experience
Empowering
Virtual
Greetings! I am Lauro Guzman; I am a down-to-earth clinician, and my goal is to help you better understand and resolve challenges in your life. We first complete an evaluation to gather relevant information about your past and your current circumstances. We can then look for the source of your problem or identify behavior patterns that may be keeping you back from a healthy, balanced life.
Micheal Chad Franklin
(he/him)
LCSW
20 years of experience
Authentic
Virtual
I was in the United States Marine Corps from 1998 to 2003 and during this time I learned a great deal about myself and became more culturally diverse during my time in the Marines. During my third year of service, I became injured at Officers Candidate School and realized that I needed to develop my counseling skills so I worked with an agency that counseled teens regarding their addiction. I have been in the social services field for the past twenty years and have been licensed for the past 10 years. When I got out of the Marines in 2003, I went home to North Carolina and my father passed away three days later unexpectedly so, I needed a job and I was able to use my previous years working with teens and became a supervisor at Sipes Orchard Home took in unwanted children from parents, Level II and Level IV agencies, and the Department of Children and Families. After being here at this facility for two years I left as they weren't following the Medicaid standards. I left the agency and went to work for the Cognitive Connection as the Prevention Supervisor providing preventive services for teens and was part of the Intensive Outpatient Program (IOP). I worked with the Cognitive Connection for three years and left to go to Pensacola, Florida because I had heard they were starting a MSW program in the next couple of years and I needed to get my residency and get into Federal VR&E to pay for school. University of West Florida's MSW Program started in 2009 and lasted until 2011. After I finished the MSW program I immediately started working for Lakeview Services in Adult Outpatient Community Mental Health and then worked in the Drug Court program. I stayed here for three years until I got a job with the DoD in Oklahoma because my wife was trying to get a Federal job so I moved to support her and my family. While working with the DoD I was able to get my supervision for licensing, created an anger management program for the Family Advocacy Program at Fort Sill, and stayed until my LCSW license was finalized in December of 2013. When I came back to Florida I worked for Volunteers of America for a couple of years at which time a Federal job opened up in the homeless program and I took it in August of 2016 and I have been with the Department of Veterans Affairs ever since. Currently, I am licensed in Florida with 10 years of professional work experience. I have experience in helping clients with stress and anxiety, sleeping disorders, anger management, addiction, motivation, self-esteem, and confidence. I work with my clients to create an open and safe environment where thoughts and feelings can be shared without fear of judgment. I believe in empowering them to take control of their lives by using Solution Focused Therapy, and Military Resiliency Training to help them uncover the solution to their problems. I have some clients that are in therapy with me for several weeks to several months depending on their individual needs. Taking the first step to sign up for therapy can take courage and I am proud of you for getting started!
LCSW
28 years of experience
Virtual
I am an experienced LCSW with whose been working with clients for 28 years. This experience has led me to meet and work with thousands of clients throughout the country and world to expand my understanding of the complexities and struggles which are part of the growth process. I've learned through active engagement, demonstrating consistency, and applying effective techniques and tools those I work with experience effective and sustainable growth. My experiences have taught me the power of change and what occurs when clients choose to actively engage in their lives and the process it takes to work through many of the hurdles we all face. I've had multiple roles throughout my career which has given me great insight into the treatment process. I've served as a clinician, clinical director, consultant, program owner, and CEO. I've had a great deal of experience working with addiction, anxiety, depression, chronic pain, and dual-diagnosis issues. My depth of experience has given me great insight and allows me to effectively engage and address and provide positive outcomes for clinically complex issues.
LPC
20 years of experience
Authentic
Warm
Solution oriented
Virtual
Hello! It takes courage to seek support in order to live a happy and fulfilling life. My name is Stefanie Walker and I am a Licensed Professional Counselor with over 20 years of experience providing therapy services to both adults, adolescents and children. I am dually Licensed in Georgia and Oklahoma and I am also an Oklahoma State Board Certified Licensed Professional Counselor Supervisor. I have worked with clients affected by depression, anxiety, trauma and abuse, anger management, self-esteem issues, parenting issues, grief/loss, ADHD, LGBTQ, empowering victims of Narcissist, prejudice and discrimination and coping with life changes in general. I am proud of you for taking this first step to self care in these challenging times. I look forward to being a part of your healing process.
Olivia J Adamson
(she/her)
LMFT
25 years of experience
Virtual
I am a Licensed Marriage and Family Therapist in the State of Florida and Oklahoma. I have been in practice for 25 years. I have worked with Couples, Families and Children. I have worked within the State, Federal Government and Private Sector counseling different population. Experience working with Military Population - Army, Navy, Marines and Coast Guard. Experience in conducting Domestic Violence Groups for Men and Women; Anger Management Group. Experience in working with Clients with Substance Abuse problems. Experience in working with clients that experienced trauma as a child or adult.
Frequently asked questions
---
---
---
---
---