14 therapists in Arkansas matching your needs
Take advantage of your insurance plan. Schedule an appointment with a qualified and trusted Arkansas therapist that's in-network with your insurance provider. Browse different certified mental health providers below.
Take advantage of your insurance plan. Schedule an appointment with a qualifi...
LCSW
14 years of experience
Virtual
Do you feel like no one understands you? Are you feeling lost, defeated, angry, and hopeless about your life because of past experiences? Are you stuck in an endless cycle of toxic and hurtful relationships? You have come to the right person! I believe that change is not only possible but WILL happen once you are allowed the freedom to confront your past and explore your life and situations without judgment. I want to help challenge you in discovering who you truly are so that you can move away from the pain of your past and into a new outlook of what your future can be. You have already taken the first step! Reach out today! Hi! My name is Monique. I know the battle you face, for it was once my own. For years, I wrestled with self-hate, worry, depression, and the fear of rejection. The journey of self-discovery and healing was not easy, but it led me to realize that there was nothing wrong with me; I was merely a product of my life experiences. Therapy opened my eyes to unlearn unhealthy thoughts and behaviors while learning coping strategies, communication skills, and self-compassion. I want to help you do the same. Together, we'll navigate the challenges, celebrate the victories, and unravel the layers that have been holding you back from embracing your true self and experiencing the pleasure and connection you deserve. It's time to rewrite your narrative, rediscover your confidence, and embrace a life that's authentically yours. With compassion, understanding, and a commitment to your growth, I'm here to guide you every step of the way. You're not alone in this journey – let's unlock your potential and create a life that's truly wholesome and fulfilling. Your story deserves to shine, and I'm here to help it unfold beautifully."
LCSW
5 years of experience
Virtual
I am a clinical social worker licensed in Tennessee, Mississippi and Arkansas with over 5 years of experience working as a therapist. I have worked with clients with a wide range of concerns including depression, anxiety, relationship issues, parenting problems, career challenges, OCD, and ADHD. I also helped many people who have experienced physical trauma or emotional abuse. My therapy style is warm and interactive. I believe in treating anyone with respect, sensitivity, and compassion, and I don't believe in stigmatizing labels. My approach combines cognitive-behavioral, mindfulness, dialectical and solutions-focused therapy. I will tailor our dialog and treatment plan to meet your unique and specific needs. It takes courage to seek a more fulfilling and happier life and to take the first steps toward change. If you are ready to take that step, I am here to support and empower you. I look forward to working with you!
LCSW
5 years of experience
Virtual
Hey there! Is your anxiety preventing you from living your best life and reaching your full potential? I know it's difficult being paralyzed by your symptoms however, I am here to help you lean into that anxiety and uncomfortableness so that you can feel more confident in managing it. I have a collaborative approach to counseling and will work with you in finding ways to better empower you to improve you mental health. I utilize evidence based practices, more specifically, EMDR or ERP to help alleviate as well as process your anxiety, OCD, or trauma symptoms. Therapy is scary even more so if it's your first time seeking help! If you are bilingual speaker, our emotional language can be in our native language or certain experiences are easier to process in Spanish. Having someone that can switch languages back and forth is essential so that you are able to fully express your experiences and/or symptoms. It is important to me to be there to support you, answer your questions, walk you through EMDR/ERP, and provide a safe virtual space to heal. Let's work together! When I am not a clinician I enjoy going on hikes with my dog Autumn, slow mornings, cooking, camping/being outside, spending time with family, and traveling.
Shaquila Glass LCSW, LICSW
LCSW
11 years of experience
Virtual
Often, we emphasize the joy that pregnancy and motherhood bring, but what if you feel the opposite? Are you struggling in your perinatal or postpartum journey? Hi there, I'm Shaquila. I am an LCSW specializing in life transitions, anxiety, women's issues, and maternal mental health. I empower women of all backgrounds to overcome their past trauma to become the healthiest versions of themselves. I use a mix of conversation, mindfulness techniques, and spiritual practices to help you discover your strengths. I work with my clients to create an open and safe environment where thoughts and feelings can be shared without fear of judgment. It takes courage to seek a more fulfilling life and to take the first steps toward change. I am here to support you on that journey.
LPC
20 years of experience
Virtual
Want to thrive instead of just surviving? I am here to help you! I am highly motivated and compassionate about providing safe and realistic therapy designed to meet the needs of each client! As a therapist who believes that therapy should help you in real life, I take every opportunity to give back all the gems that counseling has imparted in my life. My practice is designed to include all walks of life such as professionals, stay-at-home parents, teens and adolescents, entrepreneurs students, family, friends or someone who seeks direction and personal management. I believe that therapy should be non-judgemental, helpful and affirming. I look forward to hearing from you so we can begin your therapy journey that aligns with your future! Are you still having doubts? It is okay! Let's do something about it! Are you ready for the next step? If so, select a time below that aligns with our schedules!
LPC
26 years of experience
Virtual
Hello there! I am Cindy. Do you feel overwhelmed by the demands of your life? Do you feel like you need to clone yourself to "get it all done?" Do you feel misunderstood and wish there were more affirming supports in your life? I help high-functioning individuals learn to overcome the burdens of anxiety and feelings of inadequacy so they can live productive and fulfilling lives. I use a person-centered, cognitive behavioral approach to teach new habits to manage unpleasant feelings. Whether you are dealing with anxiety, depression, or feeling overwhelmed, I am here to help! Reaching out for help can feel scary, but you are making the right choice for yourself. In counseling sessions, I will show compassion and treat you with unconditional positive regard. I will teach you evidence-based techniques so you can overcome whatever is burdening you. I look forward to working with you!
LPC
24 years of experience
Virtual
Hello! So happy to see you. I am Kenya Liddell. Having had experienced many losses in my life, I often wonder what to do next or how to move forward. Sometimes life happens so quickly that it seems like there is not enough time to catch a breath. It's a scary feeling to have to figure out the hustle and bustle of life while still hurting inside. Fearful of being misunderstood, judged or like "it" may not work may be the negative thoughts that have developed during such a devastating loss. Think about getting back to doing the things that you once loved. Think about learning to live the best life that you imagined you could. Think about feeling better about yourself. Together you and I can work to get a better understanding of your loss and create a positive path to growth and healing. You are not alone. Your healing journey is a just call or click away. You can do it. I look forward to working with you.
LPC
15 years of experience
Virtual
Hi, I'm Clay. I am here to help you better yourself as a whole, through an integrated therapeutic process. I have extensive experience in helping clients with a variety of issues, including depression, anxiety, anger, marital problems, burnout, insomnia, and many more. We'll address the needs of your mind, body, and spirit. Seeking therapy can be intimidating, but if you're reading this, you've already made a great decision in the first step of your journey of healing. Let's work on this together! Looking forward to helping you grow, Clay
LCSW
17 years of experience
Virtual
Hello, I am happy you are here and seeking guidance on this life journey. My goal is to support you with your needs and obstacles while providing you with coping skills to help manage your current life stressors. While I can assist with any issues, I specialize in overcoming infidelity, anxiety, depression and childhood trauma. I help my clients find healthy perceptions of themselves so they can see themselves as healthy, complete, whole and safe. I look forward to meeting you to determine if I will be a good fit for you.
Benny Tidwell, LCSW
(he/him)
LCSW
28 years of experience
Virtual
I have over 25 years experience working with people from all walks of life dealing with the stress that life seems to throw at everyone. I will be honest and up front with you. I will not judge you and I am accepting of differences. As a Certified Clinical Anxiety Treatment Professional (CCATP) I can assist you in working through your anxiety to help you deal with life on your terms. , As a Certified Integrative Mental Health Professional (CIMHP), I am knowledgeable about how what we eat and take into our bodies impact mental health issues. Are you tired of the stress and anxiety of life. Do you feel stuck and don't know what to do. If you're reading this you have taken the first step towards living your best life. Being here looking at these words is the first step. The next is to make the call. I look forward to assisting you as you learn to live your best life.
LCSW
25 years of experience
Virtual
LCSW in Texas & Arkansas As a Clinical Social Worker since 2000, my objective is to assist individuals in navigating life while providing support in developing healthy coping skills along the way. We will work together to identify new and existing personal strengths, exploring your goals in order to create a viable plan to aid in measurable growth through health and wellness challenges. In addition to my private practice (opened in 2003) my background includes employment as Adolescent Emergency Shelter Director, School Counselor, Hospice, Hospital Palliative Care LCSW and Bereavement Coordinator. Working with individuals, couples and families are all options as we look at the most beneficial way to address the challenges of life. We can explore your goals and objectives to determine which modality best meets your needs and adjust as needed.
LCSW
6 years of experience
Virtual
Hi! I'm a Licensed Clinical Social Worker. I graduated with my Master's Degree for the University of South Florida. I have experience working with adult and adolescents dealing with depression, anxiety, substance abuse, self-esteem, life changes and other challenges. I specialize in working with women and men who are experiencing depression, anxiety, stress, relationship issues, negative self-image. I work with clients to help them discover their true self, underneath the expectations they have placed on themselves or feel pressure from others. I will meet you where you are in your journey, and will facilitate the changes to help you be a happier and healthier version of yourself.
Anthony Quarles, LPC
(he/him)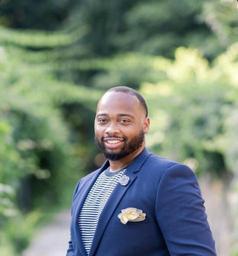 LPC
9 years of experience
Virtual
*Not Accepting Children/Teenager Clients* Reaching out for help in the form of therapy is not an easy thing to do as many can attest, but by reading this biography, you are taking the first step in getting help for yourself or a loved one. At times, life offers many struggles and obstacles that can be difficult to overcome alone. Engaging in therapy will provide opportunities to explore and process the thoughts and feelings that prevent you from living your best life. Though the thought of therapy may be intimidating and even nerve-wrecking for some, I believe once a person finds the right therapist, they find a trusting confidant who seeks to understand and problem solve.
LCSW
16 years of experience
Virtual
Hi, my name is Michael and I've had the privilege to work as an LCSW Psychotherapist for over 15 years. Throughout our lives, we face a barrage of challenges and sometimes they can compound, especially when they connect to how we were raised. These times can make us feel like we're pulled in too many directions, or like we're "stuck in a hole". If you're here now and exploring a way to seek answers/solutions, I want to congratulate you for taking the first and hardest step forward. I've worked with a broad spectrum of clients to aid in managing their current distress in the present while attending to resolving the past. Together, we can identify how to improve on what's not working to get you back to your ideal balance. We'll use a "whole-person" approach, addressing the needs of your mind, body and spirit learning cognitive and behavioral strategies to achieve your path to your identified best trajectory. Whether you're dealing with overwhelming depression, anxiety, trauma, or relationship issues I'm here to help! Seeking therapy can feel scary but it's essentially a conversation with you in the driver's seat. Sessions are a safe (non-judgmental and confidential) space to share, learn, grow, and heal. In our sessions together, I'll meet you with compassion and evidence-based techniques so you can overcome the hangups and habits holding you back. Whether it's with myself or another provider, I hope you complete the step towards reclaiming the peace and happiness you deserve.
Frequently asked questions
---
---
---
---