8 therapists in Oklahoma matching your needs
Take advantage of your insurance plan. Schedule an appointment with a qualified and trusted Oklahoma therapist that's in-network with your insurance provider. Browse different certified mental health providers below.
Take advantage of your insurance plan. Schedule an appointment with a qualifi...
Olivia J Adamson
she/her
Available for virtual sessions
I am a Licensed Marriage and Family Therapist in the State of Florida and Oklahoma. I have been in practice for 25 years. I have worked with Couples, Families and Children. I have worked within the State, Federal Government and Private Sector counseling different populations.
---
Kristina Johnson
she/her
Available for virtual sessions
You took the hardest step today; your healing journey can begin. My name is Kristina (Tina), and I am a licensed clinical social worker (LCSW). What being a LCSW means to me is that I am a helper. The space I hold for you is individualized to acknowledge you, support you, and encourage you to be your greatest advocate. For trauma, my focus is in helping clients work through the impact trauma has had on their lives. Trauma effects multiple aspects of life: can't trust or are over-trusting, feelings are too big or too little, sometimes things are just really hard. Your trauma is unique to you deserving a path to healing. ADHD can feel like a rollercoaster of things to do, disorganization, poor time management, feelings all over the place. There is so much more to ADHD than meets the eye. We can learn together what your ADHD is to you. Anxiety can feel like you're always vibrating on the inside, body and mind feels chaotic. Let's find out ways to ground, be mindful, breathe. I am accepting new clients. Please contact me directly for help with scheduling. I look forward to working with you.
---
Clients say I'm:
Empowering
Authentic
Open-minded
Johnny Sanders
Available for virtual sessions
As Christians we experience joy in our saving faith, however we face difficulties as well. I integrate my personal Christian faith into my counseling practice. I aim to help other Christians deal with their mental health issues in a fruitful, biblical way. I am a Licensed Professional Counselor in Oklahoma and Texas. I specialize in Christian counseling. Specifically, I target homeschool mothers who struggle with anxiety, pastors dealing with burnout, and firearm owners concerned about seeking mental health treatment.
---
Kimberly Taylor, LPC
she/her
Available for virtual sessions
Hello, My name is Kimberly. Have you ever wished that you could find a heart-centered, therapist of color who combines the clinical with the holistic? If so, you have been guided to the right profile. I am a mystic, at heart, who not only seeks truth but ways to create a New Earth for all. It is through my healing that I discovered that the path to a New Earth is through the heart. To heal our hearts and shine our brightest light, we must clear out the darkness caused by trauma, limited beliefs, circumstances of birth and the stressors of post-modern living. If given the opportunity, I'd like to be a guide on your journey. As a teaching counselor, I've worked in a variety of settings ranging from community mental health, residential settings, agencies, schools, refugee camps and private practice. I have 12 years of experience counseling teens and adults who are struggling with trauma, OCD, depression, anxiety, codependency, women's issues, domestic violence, and more. I am also fluent in Spanish. I utilize EMDR, ERP, DBT, Mindfulness, CBT, IFS and holistic practices to create a unique healing experience for you. If you feel drawn to who I am and what I do, please reach out and contact me.
---
Dana Shunatona LCSW-S MPA
she/her
Available for virtual sessions
Hi, I am Dana. I believe in you and your ability to navigate difficult times in your life and to resolve old traumas, hurts and disappointments that cloud the quality of your life. I have a passion to support you in your personal and professional growth. In this present time, one does not need to be mentally ill to seek therapy. Therapy creates a sacred space in our lives to address, deal with, process thoughts and feelings while learning new healthy coping skills. My job is to help you find what works for you and meets your needs. I believe in self-determination. No one knows your life and your relationships better than you. As a therapist, its my job to assist you in living an authentic life, with contentment and happiness, assisting you in alleviating suffering. I was born and raised in a rural community, dropped out of high school. I got my BA in English at 43, and finished two graduate school degrees in my late 40s, pursued 3 years of clinical supervision, and lo and behold, I found myself working as a clinician and a therapist. Its my life's work, and I am happy to be available to you during your growth process. I am certified in CBT through the Beck Insititute and TX DSHS. I also hold a certification in meditation and mindfulness. I am a tribally enrolled American Indian who appreciates diversity. I welcome all faiths, all nationalities here in this healing space. I specialize in neurodivergence, ADHD, and womens issues.
---
Kim Gaylor
Available for virtual sessions
Hi there! I am glad we have crossed paths, and am here to help you navigate through life's challenges. Maybe you're dealing with relationship issues, a life transition, self-esteem issues, grief & loss, or simply trying to find yourself. If you're feeling confused and overwhelmed with emotion, deciding to meet with a therapist can be the first step toward relief. I have over 15 years of experience helping people find answers to the difficulties they face. I believe you are the expert as it relates to your symptoms and your life experiences. My role is to collaborate with you, offer guidance and insight, and work together with you toward your goals. Ultimately, I feel it is most important that there is a strong rapport between you and me, and that you feel comfortable in an easygoing, non-judgmental atmosphere. I would love to have the opportunity to help you tap into your strengths, and discover the personal peace and fulfillment we all want out of life.
---
Celia Pirouznia
Available for virtual sessions
I believe that every individual has the power to change their own life. Whatever personal struggles you may face, my goal is to empower you and guide you through them, helping you to emerge a healthier and stronger person. I have worked in a variety of mental health settings, from inpatient hospitals to residential treatment facilities, and I am EMDR trained.
---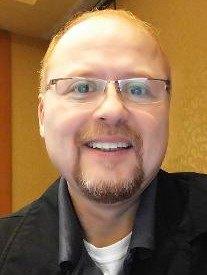 Lauro Guzman
Available for virtual sessions
Greetings! I am Lauro Guzman; I am a down-to-earth clinician, and my goal is to help you better understand and resolve challenges in your life. We first complete an evaluation to gather relevant information about your past and your current circumstances. We can then look for the source of your problem or identify behavior patterns that may be keeping you back from a healthy, balanced life.
---
Frequently asked questions
Why filter by state rather than a city?
---
Will my therapist take insurance?
---
How does the Specialty Filter work? Can I find a therapist that focuses on a specific issue?
---
What are the "Clients say I'm" badges?
---
Why use Gender, Age, and Identities filters?
---
What to expect during your first session?