6 Aetna therapists in Wisconsin
Take advantage of your Aetna insurance plan. Book an appointment through Grow Therapy with a qualified and trusted Wisconsin in-network therapist. Search through different certified mental health providers below and choose the best therapist for you.
Take advantage of your Aetna insurance plan. Book an appointment through Grow...
LMFT
20 years of experience
Direct
Warm
Virtual
Hello there! I am Hernan. I know that sometimes it is challenging to accept that we need help. We live in a world that still penalizes people who express emotional problems, even though we all will have some emotional issues at some point. It is essential to ask for help sooner than later. In this way, we can avoid more significant problems in the future. I am here to help! I have more than 20 years of clinical experience at the national and international levels. I work with with my patients providing warm advice and always meeting you where you are. Together, we can understand your unique history and discover what you really want in life. From self-discovery to improving the relationships that matter, I want to be your strategic partner in the journey. Let's talk!
Gretshen M Acevedo
(she/her)
LCSW
5 years of experience
Warm
Authentic
Virtual
I am a Bilingual (English-Spanish) licensed therapist with a passion to provide person-centered, strengths based, trauma informed and culturally sensitive treatment. I am a strong believer in the idea that we have the solutions to our problems within and I encourage clients to do introspection to find their answers. I strive to create a safe, warm, compassionate environment for clients to heal, explore and learn. I enjoy working with individuals of all ages and genders. However, as a working Latina, mother of 3, I have a passion for working with women and minorities. I graduated from the University of New England with a master's in Clinical Social Work and I have over 5 years of experience working with individuals with severe and persistent mental illness, substance abuse and co-occurring disorders. I have been trained in person-centered treatment, Cognitive Behavioral Therapy, Trauma Informed Treatment, Motivational Interviewing and Solution Focused Treatment. I have experience working with depression, anxiety, self-esteem issues, suicide ideations, trauma, and relationship issues, among others. I also have extensive training and work experience in crisis intervention and suicide prevention.
Kim Reynolds-Solar
(she/her)
LCSW
20 years of experience
Virtual
I have nearly 25 years of experience in the mental health and medical social work fields. I am trauma-informed and trained. I hold a safe space for all. My approach is warm, non-judgmental and direct. Along with a Bachelors's and Masters's Degrees in Social Work, I have advanced certificates in family trauma and substance abuse and Dialectical Behavioral Therapy. My focus is on chronic health conditions, anxiety, depression, trauma and relationship struggles. I also have considerable experience with LGBTQIA+, traditional and non-traditional relationships. I strive to meet individuals where they are at and become a professional partner and support.
Marie A Gandy, LCSW
(she/her)
LCSW
5 years of experience
Virtual
I am licensed in Texas with 5 years of professional clinical work and combined experience of 15 years in civil and social services. In addition, I am experienced in helping clients with stress, anxiety, depression, relationship issues, family conflicts, & trauma and abuse. I assist my clients by creating an open and safe environment where thoughts and feelings can be shared without fear of judgment. It takes courage to seek out a more fulfilling and happier life and to take the first steps towards a change. I am here to support & collaboratively work with you on increasing your quality of life. My ardent desire to educate those who are under-served and prone to traumatic encroachments on their basic human rights of self-advocacy, self-determination, accountability, restoration of power, and self-worth, is what drives me professionally. My group work, individual therapy, couples therapy, family therapy, and parent coaching experience qualifies me to clinically engage, assess, and collaborate with individuals and interdisciplinary teams on goal development, treatment planning, implementation of interventions, and evaluations.
Adam W. Lenker, MA, LPC, BC-TMH, CIMHP
(he/him)
LPC
9 years of experience
Virtual
Hello! My name is Adam Lenker. I am a Licensed Professional Counselor, licensed in Texas and Wisconsin. Whatever you are dealing with, know that I am here to listen and support you uncover growth. I believe strongly in encouraging self-empowerment, focusing on choices and their results. Central to my theoretical orientation (Person-Centered, Existentialist) is a focus on Cognitive Behavioral Therapy, being solution-focused, as well as encouraging mindfulness. A little bit about how I approach therapy. In creating an alliance with a new client, I adopt a stance of listening and confronting situations non-judgmentally and with compassion, acknowledging that this work is about you, and your life's goals and struggles. My practice is built around partnership with my clients, working hard to establish and maintain this therapeutic alliance. I do this by taking cues of direction, pace and depth from the people with whom I work, and allowing for immediacy to inform what is and is not working.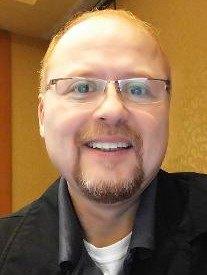 LCSW
15 years of experience
Empowering
Virtual
Greetings! I am Lauro Guzman; I am a down-to-earth clinician, and my goal is to help you better understand and resolve challenges in your life. We first complete an evaluation to gather relevant information about your past and your current circumstances. We can then look for the source of your problem or identify behavior patterns that may be keeping you back from a healthy, balanced life.
Frequently asked questions
---
---
---
---
---