5 Oxford therapists in New Hampshire
Take advantage of your Oxford insurance plan. Book an appointment through Grow Therapy with a qualified and trusted New Hampshire in-network therapist. Search through different certified mental health providers below and choose the best therapist for you.
Take advantage of your Oxford insurance plan. Book an appointment through Gro...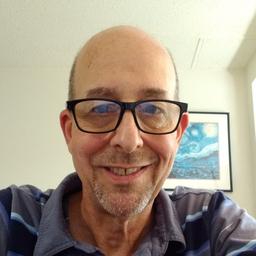 PhD
32 years of experience
Virtual
I have been a psychologist for 30+ years, and in the past year I've transitioned to a telehealth-only model so that you can receive treatment from the comfort of your home. Using cognitive-behavioral therapy (CBT), I treat adults with anxiety, depression, chronic pain, trauma/abuse, adjustment disorders, and work-related stresses. In session, I strive to be caring, compassionate and conscientious, but with a side of humor, since I think it's important that we don't take ourselves too seriously as we try to navigate and adapt to life's many challenges and stressors. I also believe that therapy should be a collaborative effort, with patients being empowered as change partners rather than as someone "broken" needing to be fixed.
LCMHC
18 years of experience
Virtual
A client comes in to see her therapist and is 10 minutes late. She sits down and apologizes for her tardiness, to which the therapist replies that no apologies are necessary as clients are only late for their first session. The vignette illustrates something that I see in clients repeatedly who come into my office. Many should have come in at least a year or two ago but for some reason think that the problems they experience are still manageable. While I admire the will of many of those who still manage life like the proverbial Dutch Boy and the dike, I believe that asking for help is a strength of its own. In therapy, I come from the perspective of someone that had to receive help at various times in my life. I've also had a meandering career path, meaning that I've worked in several fields and industries prior to becoming a therapist and have been able to do ground-level empathizing with people who work in blue and white-collar professions.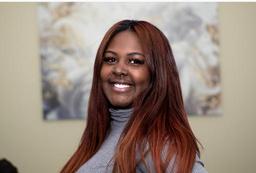 LICSW
8 years of experience
Solution oriented
Challenging
Virtual
"The world as we have created it is a process of our thinking. It cannot be changed without changing our thinking." - Albert Einstein I feel honored to have the privilege to be part of people's decision to improve their lives and create new beginnings. Utilizing individual, family, and couples psychotherapy I help people uncover patterns that may be holding them back. Together we work towards implementing strategies to find balance, confidence, and joy. My therapeutic approach includes the building of insight, cognitive and/or behavioral strategies, and the healing experience of a collaborative and compassionate relationship.
LCMHC
13 years of experience
Virtual
Hi, my name is Larry and I have been a licensed mental health clinician for 13 years. I take a person centered approach meaning I work with all of your strengths. I collaborate with you to find the best solutions for change. We work on goals to not only address the presenting problem but also to help you find what makes you happy in life. I am laid back but can also hold you firmly accountable with the plans of change. I work and specialize in many areas of mental health. These include mood disorders, anxiety disorders, OCD, substance use disorders/addiction, process addictions ( gambling, internet and sex disorders) and many more. I use multiple techniques in therapy to include Motivational interviewing, Cognitive Behavioral therapy, Dialectic behavioral therapy, solution focused therapy and many more. I approach my clients as unique and conceptualize the case as we set treatment goals together.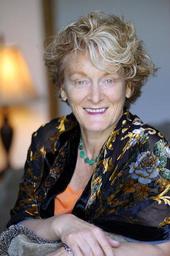 LCMHC
28 years of experience
Open-minded
Warm
Empowering
Virtual
As a clinical therapist in psychology, I am dedicated to guiding you through life challenges towards making the necessary changes to achieve positive emotional growth. I am a licensed Professional Counselor with twenty-eight years of experience providing inspired mental health clinical treatment. I offer extensive professional knowledge as a clinical therapist, and a deep understanding of the process of psychological healing while remaining relational, warm and real. I am comfortable working in a brief, solution-focused manner, to address current stressors, or long-term, depth psychotherapy, to address conscious and unconscious sources of difficulties, which allows you to discover answers to lifelong questions. I received a Bachelor in Fine Arts from Massachusetts College of Art and a Master in Counseling Psychology from Antioch New England Graduate School. I am an EMDRIA Certified EMDR therapist and am Flash Technique trained. I have maintained a mindful yoga practice for over thirty-four years. Schedule an appointment to find out more about working with me: +1 (786) 755-1863
These are all the providers we have at this time based on your selections. We're constantly adding new providers to our site. Try adjusting your filters to see available providers.
Frequently asked questions
---
---
---
---
---