4 therapists in West Virginia matching your needs
Take advantage of your insurance plan. Schedule an appointment with a qualified and trusted West Virginia therapist that's in-network with your insurance provider. Browse different certified mental health providers below.
Take advantage of your insurance plan. Schedule an appointment with a qualifi...
Carissa Sietsema
she/her
Available for virtual sessions
Like the name of my practice, I believe individuals are also capable of blooming throughout even the most difficult of circumstances. As a therapist that treats anxiety, ocd, depression, and trauma it is my goal to help individuals have a better understanding of themselves, process past pain, and feel confident in moving through life. I aim to be that safe guide that will assist you with reaching the life you want. Ultimately, you are the boss and have a say in what changes you want to make and your goals. With the help of my expertise, I will assist you with finding meaning in your life, facing painful situations, and living a life you value. Throughout this process I encourage transparency and open communication, as this is your life not mine. YOU'RE IN THE RIGHT SPOT. I understand, I have been there too, watching myself go through life while feeling like a shell of a person. After experiencing several traumatic events, the loss of both my parents in my early 20's, and experiencing homelessness I was left reeling with a variety of painful emotions. With the support of some wonderful individuals, I was able to grab control of my life and continue to live boldly. Therapy with me isn't about becoming someone "different." There is no such thing as perfection, only progress. I believe you deserve to be heard, validated, and supported. Your story is yours and just as important as anyone else's story.
---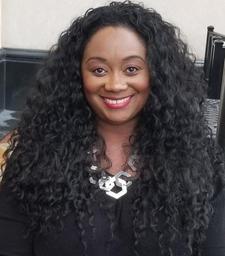 Zoe Prowell
she/her
Available for virtual sessions
I am a therapist specializing in adult mental health and addiction disorders. I have 9 years of experience providing individual, family, group, and couples therapy. I have worked in both inpatient and outpatient environments. Here at Grow I offer individual and couples counseling. Individual counseling is billed through insurance or self-pay at $100 per hour. Couples counseling is self-pay only at $150 per hour. My mission is to be used by God to help others reach their highest potential and purpose in life; to represent and teach tolerance, respect, and harmony; and to promote social and economic justice. I believe that all people regardless of race, culture, age, gender, religion, physical or mental disability, and sexual orientation are entitled to basic rights and fair, humane treatment. I believe that all members of society should have the same basic rights, protections, opportunities, obligations, and social benefits. My practice is governed by the belief that you are a valuable human being. You have the right to express your ideas and opinions openly and honestly. You have the right to direct and govern your life. You have the right to stand up for yourself without anxiety and make choices that are good for you. You have the right to change your mind. You have the right to not be liked by everyone. You have the right to be wrong. You have the right to make requests and refuse them without feeling guilty. You have the right to ask for information. You have the right not to be responsible for others' behaviors, actions, feelings, or problems.
---
Clients say I'm:
Empowering
Solution oriented
Authentic
Bethany Gravely, LCSW
she/her
Available for virtual sessions
My name is Bethany Gravely. I have been a Licensed Clinical Social Worker since 2018. I continue to feel the same passion for my job now as I did when I first started. I am so proud of you for taking the first step to talk about your mental health. Choosing the right therapist can be a rewarding experience, but also scary. It is my job to help you navigate the stressors of life and explore different ways for you to cope with them. We all experience stress on some level so your feelings are valid and worth discussing with someone who truly cares! My style of counseling allows for you to be in charge of your therapy. If you want helpful reading material, evidenced based practices, solutions or just a listening ear, my goal is to help you with where you are today. You are not a burden. You are not undeserving. You are not broken, or a mess to be cleaned up. You are so endlessly enough.
---
Gretchen Murchison
she/her
Available for virtual sessions
Therapy should be practical and useful, and focused on enjoying life. I believe laughter is great medicine and I value the healing qualities of relationships, nature, and creativity. I am an experienced Clinical Social Worker and Coach dedicated to helping navigate life's challenges including coping with change and life transitions, self-esteem, depression, trauma and grief, LGBTQ+ issues, parent-child relationships, anxiety, and stress management. I typically work with individuals aged 16-40(ish). I am licensed in Indiana, Maine, North Carolina, Pennsylvania, Washington, and West Virginia. I will be licensed in New Jersey soon, and I can see people in Florida through telehealth! Choosing the right therapist is an important decision. I offer a free, 15-minute introductory call before scheduling an intake session so we are both sure the connection is a good fit. Email me to schedule a free 15-minute consult: Gretchen@SunriseLCSW.com and learn more at www.SunriseLCSW.com.
---
Clients say I'm:
Solution oriented
Authentic
Warm
These are all the providers we have at this time based on your selections. We're constantly adding new providers to our site. Try adjusting your filters to see available providers.
Frequently asked questions
Why filter by state rather than a city?
---
Will my therapist take insurance?
---
How does the Specialty Filter work? Can I find a therapist that focuses on a specific issue?
---
What are the "Clients say I'm" badges?
---
Why use Gender, Age, and Identities filters?
---
What to expect during your first session?