3 therapists in Wyoming matching your needs
Book an appointment through Grow Therapy with a qualified and trusted therapist in Wyoming. Search through different certified mental health providers below and choose the best therapist for you.
Book an appointment through Grow Therapy with a qualified and trusted therapi...
Hi! My name is Katie Thornton and I am a Licensed Clinical Social Worker in Colorado, Montana, Maine, New Mexico, North Dakota, Texas, Nevada, and Wyoming. I am trained in EMDR therapy possess 7+ years of experience working with various backgrounds from outpatient and residential settings to working with children, adolescents, adults, veterans, and families through a variety of different challenges. I have successfully worked with clients with anxiety, post-traumatic stress disorder, depression, military sexual trauma, trauma, grief and loss, parenting, motherhood, co-occurring diagnosis as well as serious and persistent mental illnesses.
Hello! My name is Faheda Rasool and I am a licensed clinical social worker (LCSW). I live in the sunny state of Florida and hold licenses to practice in Florida, North Carolina, Virginia, Michigan, Wyoming, and Hawaii. I practice virtually for my clients' convenience. My therapeutic style is warm, curious, and empathic. I mostly utilize cognitive behavioral therapy (CBT) in my practice, though I also incorporate aspects of ACT, DBT, solution focused, and strength based perspectives in my approach. Throughout our time together, we will identify some primary challenges and create goals for our treatment plan. As sessions progress, these goals will be checked in on to assess for progress. Therapy is a great space to explore negative thoughts, feelings, and emotions, as well as challenges that may be sudden, or lingering for a while. This is a great space to gain new insight and perspective while learning more about yourself as you continue your own growth journey. As always, please remember that therapy is a judgment free zone. I am here for you!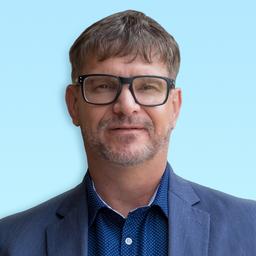 I am an experienced and compassionate behavioral health and wellness therapist driven by an authentic desire to guide and support anyone facing challenging individual or life difficulties. For 25 years, I have provided therapeutic mental health, addiction, relationship, family, crisis management, and wellness services for adults, couples, adolescents, children, families, aging adults, and veterans. I also provide Resilience and Success Coaching to individuals, executives, healthcare professionals, attorneys, and professional athletes.
These are all the providers we have at this time based on your selections. We're constantly adding new providers to our site. Try adjusting your filters to see available providers.
Frequently asked questions