5 therapists in Alaska matching your needs
Book an appointment through Grow Therapy with a qualified and trusted therapist in Alaska. Search through different certified mental health providers below and choose the best therapist for you.
Book an appointment through Grow Therapy with a qualified and trusted therapi...
My name is Trina McDonald and I am a Licensed Professional Counselor and I have certification as a Licensed Clinical Addiction Specialist. I have experience working with various populations through my employment with Social Services, The Division of Prisons, Camp Lejeune Military Base, Outpatient Treatment Facilities, and as a State Certified HIV Case Manager. I work in partnership with the client to impact change using an eclectic approach foundationally based in Cognitive Behavioral Therapy. My interests include reading, meeting new people, traveling, and watching television the 70's, 80's and 90's. I My favorite quote comes from Mark Twain who wrote, "There are two important days in your life; the day you were born and the day you find out why." This quote I believe in as I feel it speaks to purpose and being born on purpose and not by mistake. I work with a client to build a therapeutic rapport as I feel this to be essential to making therapeutic gains. I embrace the elements of unconditional positive regard, being authentic and genuine, and empathy to help build that therapeutic rapport with a client. I consider listening, patience, acceptance, and honest communication, and observing healthy boundaries as my greater strengths. I look forward to working each potential client in navigating through challenges to obtain mental, emotional, physical, spiritual, and social well-being.
Hi! I'm a Licensed Clinical Social Worker. I graduated with my Master's Degree for the University of South Florida. I have experience working with adult and adolescents dealing with depression, anxiety, substance abuse, self-esteem, life changes and other challenges. I specialize in working with women and men who are experiencing depression, anxiety, stress, relationship issues, negative self-image. I work with clients to help them discover their true self, underneath the expectations they have placed on themselves or feel pressure from others. I will meet you where you are in your journey, and will facilitate the changes to help you be a happier and healthier version of yourself.
I specialize in working with adults experiencing trauma, depression, and life phase transitions and transitions. When working with children, I specialize in helping them, and their caregivers, learn how to recognize and cope with their emotions, communicate their needs, and improve their ability to solve problems. I have worked with adults, adolescents, and children in various settings including hospital and community clinic settings. I have been independently licensed and providing therapy since 2017 and it has been a great pleasure to join my client's in their healing process and I look forward to getting to be a part of yours as well!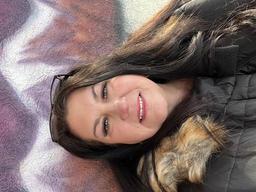 I am a Licensed Clinical Social Worker (LCSW) with over 10 years of experience working as a therapist. I am licensed in Florida and Alaska. I have worked with clients with a wide range of concerns including depression, anxiety, relationship issues, parenting problems, career challenges, military/veterans and ADHD. I also helped many people who have experienced physical trauma or emotional abuse.
Dr. Niyah Glover is a highly dedicated and experienced counseling professional with a passion for empowering individuals to lead fulfilling lives. With an impressive 9-year background in the field of counseling, Dr. Glover has become a beacon of hope for those seeking guidance, support, and healing. Education and Professional Journey: Dr. Glover's journey in counseling began with a strong academic foundation. She earned her Bachelor's degree in Psychology from a prestigious institution, where she developed a keen understanding of human behavior and the complexities of the human mind. Motivated to make a real difference in people's lives, she pursued a Master's degree in Psychology, honing her skills and knowledge in various therapeutic modalities. Driven by a relentless pursuit of excellence, Dr. Glover continued her education and earned her Doctorate in Psychology from Keiser University. Throughout her academic journey, she showcased an innate ability to empathize with her clients, providing them with a safe and non-judgmental environment to explore their innermost thoughts and emotions. Dr. Glover specializes in family therapy, trauma, crisis intervention, grief, depression, anxiety, anger management, suicide ideation, and PTSD.
These are all the providers we have at this time based on your selections. We're constantly adding new providers to our site. Try adjusting your filters to see available providers.
Frequently asked questions