13 therapists in Rhode Island matching your needs
Take advantage of your insurance plan. Schedule an appointment with a qualified and trusted Rhode Island therapist that's in-network with your insurance provider. Browse different certified mental health providers below.
Take advantage of your insurance plan. Schedule an appointment with a qualifi...
Are you a woman looking for additional support with your life issues and the impact they have on your mental health? I take pride in supporting women through their journeys in therapy by lifting them up, and encouraging them as they find practical ways to navigate obstacles in life. I am passionate about and trained to work with and support pregnant/new moms experiencing perinatal mood disorders, women raising children with special needs, as well as individuals who have experienced trauma. Many of my clients find themselves in therapy to work on decision-making, setting healthy boundaries, self-esteem, and navigating new and complex relationships.
I want to help you flourish! I truly believe that when individuals strive to be the best versions of themselves they can have a significant impact in the world. I want to help you be the best version of yourself so that you can live confidently and be able to succeed regardless of what life throws your way. I'm a Licensed Professional Counselor in Connecticut and a Licensed Mental Health Counselor in Rhode Island. I have been practicing as a therapist for more than 6 years and I love working with teenagers and adults of any age.
Daphne Jakstis LICSW, LCSW, CDBT
(she/her)
Hello, I am Daphne Jakstis. I have been a licensed therapist for over 20 years. I keep up to date with the latest advances in evidence-based therapy practices and incorporate them into my work with clients. Evidence-based practices are skills and techniques that have been proven to be effective. I also believe that healing is a holistic approach so I combine evidence-based practices with complementary approaches to promote overall healing and wellness. I realize that no two people are the same, so I tailor my approaches to best fit the specific needs of my clients. Whether you are struggling with anxiety, depression, trauma, or any other issue, I will help you fully realize your strengths and provide you with skills to help you manage challenges in healthier ways.
My first name is Mi Ok (two words, one name, pronounced "me-oak"). (South) Korean American. Adopted. Mature cis-gendered woman. QIPOC/BIPOC-sensitive & culturally competent. Lesbian-identified. Licensed Independent Clinical Social Worker (LICSW) in RI & MA. Visual Artist. Writer & Poet. My passions include colored pens on gray paper drawings, Canine/Feline Rescue & Mustang/Wild Horse advocacy. I seek out truth & honesty. This is your opportunity to celebrate who you are & to respect your dignity & humanity. I honor your bravery & courage as we embark on your journey of empowerment, self-discovery & awareness through therapy. I hope we can walk together down your path of healing. Thank you! www.Instagram.com/averyfinecoloredline
I would like to provide people with the best possible counseling to meet them where they are at. I am person centered and am aware everyone is different and have different needs and goals important to be aware of in the counseling process. I have been in the field for over 30 years working with those with all diagnoses especially anxiety, depression and substance use. I offer strategies to ease the symptoms of these to then be able to work on changing thoughts to then change behaviors. I am motivated to help you to be able to manage your symptoms and become aware that you can control your thoughts and behaviors and improve your quality of life.
Hi, I'm Kim. I am a Licensed Mental Health Counselor with over 20 years of experience working with court involved individuals, adults feeling overwhelmed or stressed by life, experiencing Bipolar, Anxiety and/or Depression. I offer a safe, collaborative, and judgment free space using Cognitive Behavioral Therapy, Solution Focused Brief Therapy, and a strength-based approach. We will work together to help you perform at your best, find joy in the things you like most, or help you reach new goals.
Jessica Hornig MSW, LICSW
(she/her)
Welcome and thank you for your interest! I am a Licensed Independent Clinical Social Worker in Massachusetts, Connecticut, and Rhode Island with a Masters's degree in Social Work from Boston College. I have 20 years of experience helping clients work through personal challenges. I focus on developing and fostering a safe, non-judgmental space in which clients can more comfortably explore their struggles and barriers to self-fulfillment. My approach to therapy is integrative and draws on multiple modalities (e.g. cognitive-behavioral, solution-focused, trauma-informed, interpersonal, mindfulness-based), thus allowing me to tailor how I work with each client as an individual. I am passionate about treating survivors of all types of trauma and have advanced training in Prolonged Exposure Therapy. I help clients with depression and anxiety, grief and loss issues, and have over 15 years of hospital-based social work experience, helping clients work through end-of-life issues, sudden traumatic losses, pregnancy losses, infertility & difficult diagnoses. I am a former EMT and have previously worked with veterans and public servants. I look forward to meeting you and supporting you on your journey!
I am a Licensed Independent Clinical Social Worker. I provide psychotherapy in California and Rhode Island (LCSW / LICSW). My therapeutic expertise is in the areas of anxiety, depression, grief, relational issues, major life transitions, adjusting to challenging health diagnoses, and trauma processing. A significant focus of my work with clients includes building a partnership that enhances compassion, respect, self-esteem, and resilience. I am a United States Veteran who has experienced many deployments, making me highly attuned to the stressors of Military and Veteran life. I specialize in treating individuals who are struggling with the effects of past physical, emotional, or combat-related trauma. I am an EMDRIA-trained Eye Movement Desensitization and Reprocessing (EMDR) therapist who focuses on creating a nonjudgmental and supportive environment. My passion as a mental health clinician is an intentional one: To help navigate your wellness journey in a way that's effective and authentic. I sincerely believe that no matter what someone has been through they have control of how they narrate their lives. It is my goal to help you find and accept your true self. Everyone's path to recovery is different, which is why I help facilitate growth by creating custom treatment plans designed to reduce symptoms while helping you stabilize your mood. I use a comprehensive mental health model that addresses the whole person, including the physical, mental, emotional, and physiological aspects of each client. My greatest desire is to help you realize that long-term change is not only possible but also sustainable when it is intentional and consistent. Learning how to identify triggers to negative thoughts and beliefs gives you the power to regain control of your life while helping you infuse life with new meaning. For me, the importance of therapy is to recondition maladaptive perspective, build emotional intelligence, and educate you on how to better navigate life circumstances. Through conscious and constant effort, you will build adaptive coping skills, achieving the ability to manifest the very best version of yourself every day. The therapist-client relationship is unique and ours will be the foundation for change and set the stage for healing. Reaching out for assistance is difficult, but you are taking the first step toward healing and growth. I would enjoy speaking with you and assisting you in reaching your goals while helping you better navigate your struggles. Book an appointment with me today.
I'm a Licensed Independent Clinical Social Worker for Rhode Island and Massachusetts. I work with people in individual teletherapy sessions over video. I help people to feel better about themselves and their situations and to identify what changes may be possible and help them to work through the steps to make those changes, as well as the feelings that go along with it.
Carol Ann Fletcher
(she/her)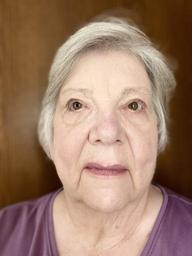 Hi this is Carol. I am a licensed independent clinical social worker in eight states including Pennsylvania, Virginia, South Carolina, North Carolina, Texas, Rhode Island, Massachusetts and Illinois. My career started in Pennsylvania where I attended Chestnut Hill College and received my Master's in Counseling Psychology, Marriage and Family Therapy Option. It continued in upstate Pennsylvania and New York where I attended SUNY University of Buffalo and received my Master of Social Work Degree. I capped those off with a Psy.D. from CalSouthern University, received Magnum Cum Laude in 2012 using an online doctoral format. I am also an Advanced Alcohol and Drug Abuse Counselor in the state of South Carolina. I was fortunate to have an opportunity to attend the University of South Carolina shortly after relocating there in 2016 where I received a certificate in Military Matters. If you are having flashbacks or memories of traumatic events that you cannot shake, we can disburse them using best evidence practices. If your anxiety has gotten out of control, we can combine forces to put you in control of the stressors and persistent thoughts that keep you from being your best and sleeping well at night. When depression makes you want to stay inside of your home or in bed each day, I have tools we can use to empower you and help you avoid guilt. For any problem that interferes with your life or life transitions, there is a tool in my toolbox that has the power to bring about change. If we need a tool from someone else's toolbox, I know how to either borrow that tool, gain that missing knowledge, or do a warm handoff to other resources and providers without missing a beat. I strongly believe in the unity of and interaction between the mind and body. The body keeps the score and emotional and physical assaults leave scars. I believe that a respectful level of humor enhances one's ability to grow and accept the dialectal events in life. Research tells us that a sense of humor helps people to learn and grow. Therapy is one of many ways in which we learn to navigate the roads and streams of life.
Dr. Alexis Mercado
(she/her)
Dr. Alexis is a Licensed Marriage and Family Therapist originally from the Bronx, NY. She received her Masters from Long Island University in 2009 and her doctoral degree from Nova Southeastern University in 2019 in Marriage and Family Therapy. Dr. Alexis provides liberation focused work that is trauma informed and culturally and multi-culturally inclusive. She serves individuals struggling with ADHD, Anxiety, Family conflict, Cultural identity, Relational/Intimacy issues, Spirituality, and Overwhelm/Burnout.
My goal is to help my clients find joy, happiness and peace no matter what they are experiencing or have experienced in their lives. I work with those struggling with depression, anxiety, grief and loss, relationship issues, transition and change and those with feelings of low self worth, lack of confidence, loneliness, confusion and despair. You will not always feel the way you do today and there is light in the darkness. I look forward to hearing from you and working with you.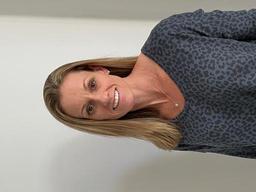 Hi, my name is Melissa. I am a Licensed Clinical Social Worker licensed in Florida, Georgia and Tennessee specializing in helping individuals navigate anxiety, stress, depression, grief/loss and life transitions. I provide individual therapy sessions online. I take a holistic approach to therapy using traditional psychotherapy techniques such as Cognitive Behavioral Therapy, Mindfulness, Solution-Focused Therapy and Motivational Interviewing. In 2001 I completed a Masters Degree in Clinical Social Work (MSW) from Florida State University. I received my Florida license in Social Work (LCSW) in 2004 and have since added additional licenses in Tennessee and Georgia. I have worked in a variety of settings including hospitals, Hospice programs, schools and as an independent contractor providing tele-mental health counseling services to individuals who are experiencing varying levels of challenges due to chronic medical conditions, life situations and/or mental health concerns. I enjoy helping people work through the challenges of today's world as we take the journey together to get you to where you want to be in your life.
Frequently asked questions