6 therapists in New Hampshire matching your needs
Take advantage of your insurance plan. Schedule an appointment with a qualified and trusted New Hampshire therapist that's in-network with your insurance provider. Browse different certified mental health providers below.
Take advantage of your insurance plan. Schedule an appointment with a qualifi...
Va-Lita Morris, MA, LMHC-QS, LPC, LCPC, CMHC, MHC
(she/her)
My career in mental health began in 2006 while working in Florida's child welfare system after receiving my BS in Gerontology from Bethune-Cookman University. I knew I wanted to further my knowledge to make a more substantial and significant impact when working with children and their families. This led me to earn my Master's in Counseling in 2009 from Webster University and became a Licensed Mental Health Counselor. My clinical work experience includes working with children and their supportive caregivers who have been exposed to abuse and neglectful circumstance, adult survivors of childhood sexual abuse, and providing therapeutic interventions to inpatient adult clients who either were voluntarily or in-voluntarily placed at a crisis stabilization hospital. I hope you allow me to help you on your healing journey.
I am a HAES-oriented clinician who is passionate about helping others get better at feeling, not just feeling better. Our emotions can feel overwhelming, and as result we might avoid them altogether, using unhelpful behaviors to cope which can then make you feel more overwhelmed, anxious, or depressed. My goal is to help you identify, accept, and understand the difficult internal experiences so that you may take meaningful action in your life.
Hello and thank you for visiting my profile and for taking the time to learn about my psychotherapy practice. I am a Clinical Psychologist who provides a safe, trusting, nonjudgmental, and respectful environment in which my clients are able to work through their difficult issues. I provide individual psychotherapy, couples therapy, and family therapy. Throughout my career I have worked with individuals of all ages from a wide variety of cultures and backgrounds. In addition to my private practice, I have had the opportunity to work with children, adolescents, and adults in various settings such as school settings, residential programs, substance abuse programs, transitional living facilities, group homes, and hospital settings. My experiences in these settings enables me to bring valuable knowledge and resources to my clients in my private practice. I specialize in depression, anxiety, eating disorders, weight management, grief/loss, substance abuse, LGBT issues, adolescent issues (school, emotional, behavioral/family), young adult issues (career, transition, relationships), and personal growth.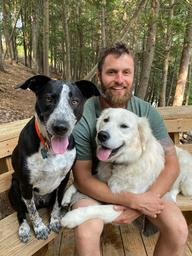 Website: Mentalhealthwithandrewmaihos.com (*Fully Remote and accepting Massachusetts/NH clients*) My name is Andrew (AJ) Maihos I am a Licensed Independent Clinical Social Worker practicing in Massachusetts and New Hampshire. I have been working in human services since 2011 and have been practicing as a counselor since 2016. I have worked in a wide variety of settings including schools, prisons, substance abuse treatment facilities, and mental health centers. I have experience working with all age groups and a wide variety of mental health/substance use disorders. I would describe myself as non-judgmental, easy going, and empathetic. I greatly value accountability, candor, and self-reflection in the treatment process.
Hello, I am a licensed mental health counselor currently licensed in Florida, Wisconsin, Idaho, South Carolina, and Vermont. I have 10+ years of experience with all ages. I love to do parent training for people who struggle with their children regardless of their mental health, neurological, or developmental condition. My first love is behavior therapy for people with autism however, I have extensive experience in mental health and substance use disorders or all severities.
Hi there! My name is Elizabeth and I am a Licensed Mental Health Counselor in Florida with over 17 years of experience. I have worked with clients/couples with a wide range of concerns including depression, anxiety, relationship issues, parenting problems, career challenges, addiction, and self-esteem concerns. My therapy style is warm and interactive. I believe in open communication and treating everyone with respect, sensitivity, and compassion, and I don't believe in stigmatizing labels. My approach is to ensure that you are in control of your treatment and I will tailor our dialog and treatment plan to meet your unique and specific needs. It takes courage to seek a more fulfilling and happier life and to take the first steps towards change. If you are ready to take that step, I am here to support and empower you. I look forward to working with you!
Frequently asked questions