14 therapists in Minnesota accepting Cigna
Take advantage of your Cigna insurance plan. Book an appointment through Grow Therapy with a qualified and trusted Minnesota in-network therapist. Search through different certified mental health providers below and choose the best therapist for you.
Take advantage of your Cigna insurance plan. Book an appointment through Grow...
Hello! I'm a Licensed Clinical Social Worker based out of South Carolina, but I also have licenses in Minnesota, Virginia, and Nevada. It is my goal to provide a nonjudgemental listening ear, while also aiding you to reframe some of the unhealthy thinking patterns that may be holding you back.
Hi there, I'm Farah Ali. I am a licensed clinical social worker, psychotherapist, and dedicated advocate for my clients. My educational foundation is based in psychology and social justice, having earned my master's degree in social work with a dual concentration in community practice and clinical mental health. Driven by a strong commitment to human rights and social justice, I am dedicated to advocating for every individual I work with and the communities I am part of. My Core Principles as a Therapist: Focusing on Strengths & Empowerment: Central to our work is helping you to more deeply connect to—and really use—your inherent strengths. This means looking for growth opportunities where some might find roadblocks and accessing both internal and external resources to help you make the changes you want to see in your life. Working for Comprehensive Wellness: Therapy is a place where we can work toward mental and emotional wellness, learn how to foster positive relationships, and discover a greater sense of balance and ease in your day-to-day life. Promoting Connection & Authenticity: The relationship we have is vital, which is why I work hard to make sure our relationship is a nurturing space for meaningful growth. Creating Safety in Being Seen: I strive to make our sessions a place where every emotion is valued, encouraged, and supported—yes, even the "bad" or "undesirable" emotions. This is the space we cultivate together in our work, and space that is here to help you more deeply see yourself, and be seen in your authenticity.
I am a Licensed Professional Counselor for the state of Missouri, a Licensed Clinical Professional Counselor for the State of Kansas, a Licensed Professional Clinical Counselor in Minnesota, and a Professional Counselor of Mental Health for the State of Delaware. I am a National Certified Counselor with the National Board for Certified Counselors, Inc. I have been working with clients in outpatient settings since 2011. Typical concerns that I have experience with are anxiety and/or mild depression, relationship issues, supporting people through separation and divorce, grief and loss, parenting, stress management, PTSD, and support for faith/spiritual life. I find Cognitive Behavioral Therapy quite useful and effective, so I tend to use that whenever it seems fitting. I do my best to make sure that I ascertain what approach works best with each client. I want to be flexible and sensitive to your needs and personality. I believe that if you feel safe with me and that you can trust me, that's the most important aspect of working together. I look forward to working with you!
Hi there, I'm Pamelia. Are you feeling overwhelmed, stressed, anxious, and/or sad? Feeling as if you are unable to make it through the day, that there are not enough hours in the day? Are you struggling to maintain a good work/life/family balance? I help my clients to better manage anxiety and depression. Together, we can identify what's not working and get you back to balance. We'll use a whole body approach, addressing the needs of your mind, body and spirit. I also integrate mindfulness and meditation to help you get in touch with yourself, often becoming an improved version of your former self. Whether you're dealing with an unhealthy work/life/family balance or dealing with chronic anxiety and/or depression, I'm here to help. It takes a lot of courage and strength to reach out for help, but you're making the right choice. You deserve a safe space where you can be heard. In our sessions together, I'll provide support, active listening, and evidence-based techniques so you can feel better. My hope is that I get the chance, the opportunity to work with you on your healing journey!
Hello! I am Sarah Berger, LCSW/LICSW, a dedicated and compassionate therapist committed to supporting you on your path to emotional well-being and personal growth. I have had the privilege of guiding individuals through various challenges for over 20 years, helping each of them discover their inner strength and resilience. I have worked with people of all ages ranging from children to the elderly, with more focus devoted to those in their late teens to those in mid-life stage.
Hi, I am Alissa. Have you ever felt trapped in your own brain? Feel like your emotions are running away with your life? I help individuals to learn how to control their thoughts and emotions so they are able to enrich their lives with relationships, stress, and emotional balance. I am a LCSW who specializes in anxiety, Borderline, depression, relationship issues, and emotional distress among other things. I love to work with the strength base module and a Dialectical Behavioral Therapy (DBT) model. I believe that therapy is a relationship and that trust is important in order for you to get what you want and need out of therapy.
Samantha Boatwright
(she/her)
Hi there, I'm Sam. Do you feel weighed down by feelings of anxiety? Do you feel pulled in a million directions? Are you struggling to cope with anxiety or depression? I can help you navigate these feelings and find a path forward. I help people of all ages manage anxiety and depression. Together, we can identify what's not working and find a path to keep you moving forward. We'll use a strengths based approach, to improve your quality of life and instill a sense of purpose and happiness. We'll challenge the negative thoughts and beliefs you hold about yourself to help you form a new relationship with yourself and recognize your worth. Whether you're dealing with parenting challenges, major life transitions, or cycles of anxiety and depression, I'm here to help. Seeking therapy can feel scary but you're taking that first step forward. You deserve a safe space to heal and grow. In our sessions together, I'll meet you with compassion and evidence-based techniques so you can identify and overcome what's holding you back. Let's find this path together! Believe you can and you're half way there.-Theodore Roosevelt Licensed: FL, GA, KS, ID, AL, MN, PA, NY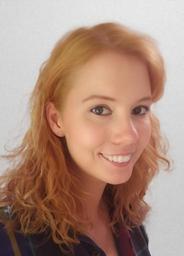 Hello, I'm Liesa. If you're feeling stuck in your feelings, old habits, old ways of thinking, etc., your body may be telling you that you're ready for change. If you're new to therapy or had a bad therapy experience in the past, however, finding the right therapist to support you can be overwhelming. We're meant to experience many emotions; the problem comes when we're immobilized by them, we only feel the difficult ones, or when our thoughts and feelings keep us from living our values. If a therapist promises you that therapy will "fix" you, and they have the formula to achieve 100% happiness - I advise you to run or roll (for my wheelchair-using friends!) past their bios. I won't promise to "fix" you because I don't believe you are broken. I've had the honor of working with people who have experienced unimaginable loss and pain, and not one of them needed to be fixed. Good therapy helps you to understand what is most important to you, and to live a life that reflects that. You are the expert on you, and I will use my training and experience to support your growth.
I believe in the healing power of a strong therapeutic alliance. My practice is based on the conviction that with the right support, everyone can effect change in their lives. My style is caring and not judgmental; I utilize Cognitive behavioral therapy, existential therapy, and Brief Cognitive hypnosis to guide you in the process of learning new skills to manage your thoughts, emotions and behavior. I am clinically licensed in the states of Illinois, Texas, Utah and Minnesota. I have been providing therapy through video sessions for more than three years. I am bilingual in Spanish and English. I am a painter and a poet; I consider that Art is another wonderful tool to achieve healing.
Anita Twiner-Watkins
(she/her)
Hi I am Anita. Are you ready to talk with someone who can help you problem solve? I have 20+ years of experience and am skilled in helping people put the pieces of the puzzle together to gain more insight and recognize patterns that contribute to feeling stuck or helpless. Have you been feeling disconnected, or stressed, had trouble sleeping, or noticed difficulty keeping up with your routine? Whether these issues have started recently, or have plagued you for years, I am here to help. I will partner with you to help you identify strategies that are already working well for you, and I will help you find time to implement new techniques that will make life easier into your daily schedule. I can help you have a better understanding of where your struggles might originate and can help you build skills to overcome them.
My name is David and I am a LCPC, NCC in the Central Illinois area, I work with adolescents and adults on a wide variety of issues. I am passionate, enthusiastic, always supportive of patients working through difficult decisions, and give guidance towards long-term change. I believe that the journey starts with where my client is and that there is no such thing as slow progress. I recognize how developing new skills and philosophies about the self can have profound effects on the rest of one's life. Above all else, the therapeutic alliance is most important in building rapport and direction. I am highly skilled in addressing mental health and substance abuse issues and focusing on finding solutions, breaking down problems into themes, and helping clients understand themselves at a deeper level by first and foremost being genuine and empathic. I also use analogies and parables to help clients visualize their situations in new ways. My primary therapeutic approaches include person-centered, cognitive-behavioral, and gestalt. On a personal level, I have a long history of competitive video gaming experience. My history behind the headset has enhanced my ability to engage with clients from any background, especially in comforting clientele new to telehealth.
I have a decade of experience focusing on children, adolescents, adults, women, men with a mental health issues not limited to depression, anxiety, work life balance, sexual health, sexual addictions, grief and loss, life transitions, domestic violence, eating disorders, abuse against children, relationship health, marriage counseling, pre marriage counseling, and court mandated therapy services. THIS WORK is my life's passion and it is a honor to be in this profession. I graduated summa cum laude from the University of Michigan with a degree in Interpersonal Practice and it is my life's work to help you get to a place you want to be. I provide a safe, nurturing, and non-judgmental environment to help you overcome your past struggles and present barriers. I will help you help yourself to master the tools necessary to effectively navigate through the complexities of life with a new set lenses in order to help you reach your full potential.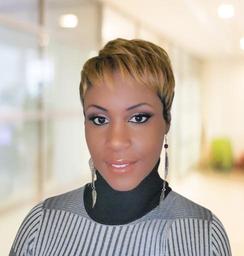 Hi! My name is Marina Read and I am a Licensed Professional Counselor with 13 years of experience working with adults, children, adolescents, and individuals with diverse backgrounds. I specialize in Cognitive Behavioral Therapy, Interpersonal Therapy, Solution Focused Therapy and more. I am also dually credentialed as a Licensed Professional Counselor and a Clinical Substance Abuse Counselor so I am able to address mental health and substance use concerns as well. I obtained my degrees from UW-Whitewater and Concordia University. I can assist clients with overcoming some of life's most challenging situations by staying positive and promoting their highest good. I have a successful track record of producing positive results and making a difference in people's lives. Looking forward to assisting you as well!
Hey there! I'm Anna McDonald and am a Licensed Clinical Social Worker who has worked with children, families, and couples both in the U.S and in Latin America. I enjoys watching her clients grow and improve their quality of life. Prior to coming to Grow Therapy, I worked in a variety of settings including schools, outpatient, and community centers. I am passionate about accompanying clients through struggles and giving them tools to have a more meaningful life. In my free time, I like spending time with my rambunctious children and husband, traveling, gardening, and spending time outdoors.
Frequently asked questions