10 therapists in Iowa accepting UnitedHealthcare Shared Services
Take advantage of your UnitedHealthcare Shared Services insurance plan. Book an appointment through Grow Therapy with a qualified and trusted Iowa in-network therapist. Search through different certified mental health providers below and choose the best therapist for you.
Take advantage of your UnitedHealthcare Shared Services insurance plan. Book ...
Karyn Lockerman-Elliott
(she/her)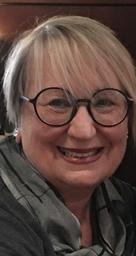 It takes a great deal of courage to admit that you feel different, that you are experiencing feelings of depression or anxiety, or you just feel off and would like to talk to someone who is trained and licensed to help you. College, family, relationships, and life and career goals are difficult no matter what stage of life you are in and sometimes it helps to talk to a professional who can teach you skills to manage your emotions or can listen to you without judgment. I am a licensed therapist who has been practicing for more than 15 years. I work with individuals, families, and couples. I have 57 hours post masters in gender studies and think that everyone has the right to live a life that they love and to be successful in their goals while navigating their place in this chaotic world we live in.
Hi! I am a Licensed Clinical Professional Counselor in Maryland, where I was initially licensed. I have also been licensed in 9 other states (AZ, CO, IA, ID, NE, NV, VA, UT, WI) in an active status. I have been actively working as a mental health therapist for 14 years. I have been helping adults with anger issues, adults who want to gain coping skills and strategies, discussing different perspectives and insights toward self, relationships with others, and their situations. I also have been working with adults with existential crises, issues with motivation, low self-confidence, and communication challenges effectively.
Hi, nice to meet you; my name is Helen Roberts. I've been a therapist since 2000, graduating from the University of Wisconsin Oshkosh. I have a unique combination of 20-plus years of experience working with Christian Counseling, Trauma Treatment, Attachment Therapy, Sexual Addiction, Betrayal trauma, Couples, Adults, and children. I began seeing clients two years earlier while working as a secondary therapist with families having children at risk of being removed, as well as attachment issues. I am trained in Eye Movement Desensitization and Reprocessing (EMDR), CBT with children, Attachment therapy, and as a Certified Sexual Addiction Therapist and many other modalities. I am board certified by the National Board of Certified Counselors. I started the Trauma and Recovery Center in Green Bay, WI. I was one the founding members of Peace Makers Ministries and Under His Wings Ministries, working with attachment issues, trauma recovery, and Christian counseling. In 2015, I began training as a Certified Sexual, Addiction Therapist (CSAT), supervised by Dr. Kenneth Adams. I was trained in Betrayal Trauma by Dr. Kevin Skinner. Since that time, I have continued to work with attachment, adoption issues, trauma issues, sexual addiction, pornography addiction, anxiety, depression, and betrayal trauma. These types of therapy mean that I can work with you if you have difficulty connecting with your mom or dad, saw or experienced abandonment or rejection, or were involved with a traumatic (to you) event. I work with children, couples, individuals, and families. You deserve recovery and healing with a well-trained therapist who specializes in the modalities for your healing. I know you may not know how to fix your situation or relationship right now, but I know how to help. Request an appointment today; let's start the conversation.
Jamie Moog LCSW
(she/her)
Taking the first step toward mental wellness can be daunting. I'm here to meet with you authentic kindness and empathy as you begin to make changes to better yourself and your life. I foster a nonjudgmental atmosphere for you to explore all the inner-workings that may be contributing to you not feeling like your best self. I specialize in trauma, disordered eating, body image, anxiety, depression, stress management, and parenting. I have worked with children, adolescents, and adults experiencing a range of difficulties from stress through severe symptoms related to a variety of disorders. I have training in Trauma Focused Cognitive Behavioral Therapy and Cognitive Processing Therapy.
I am Bradley Chamberlain, a licensed clinical social worker/mental health professional located in Iowa, but clinically licensed in IA, NE, CO and TX. I work with individuals with ADHD, OCD, Trauma, anxiety and sexual concerns such as men's issue and polyamory. My treatment modalities focus on the individual and it's not a cookie cutter approach. I incorporate modalities like CBT, Mindfulness, Stages of Change, Trauma Informed Therapy and Solution Focus therapy, and with use YouTube, Insta and TikTok videos as supplements as well.
Dr. Susan Frauenholtz
(she/her)
Hi there, I'm Susan. Have you been overwhelmed by juggling life's demands recently? Would you like to feel more confident in relationships and comfortable in your own skin? Are you finding it difficult to cope with change and loss? Reaching out for support is a big first step. As a licensed clinician in both Virginia and Iowa with over two decades of experience, I will work collaboratively with you as a partner to explore solutions and help you reach your goals. My approach to counseling is to create a space that feels safe, nonjudgmental, and welcoming. I am very strengths-based and tailor my approach to your individual needs and preferences. The focus of my practice is working with women of all ages on concerns including anxiety and depression, self-esteem, body image, life changes, and relational challenges. I also have specialized training to help you process and heal from previous trauma. I love incorporating humor and creativity into our conversations as we navigate these difficult topics. I look forward to meeting you and beginning our work together.
I am a licensed clinical social worker, licensed in Florida, Texas, Iowa and Wisconsin, who has worked in outpatient, intensive outpatient, residential and inpatient settings, in mental health, addiction and eating disorder fields. My approach in therapy integrates holistic, expressive, developmental attachment theory and traditional evidence-based approaches. I have had a broad experience working with children, teens, emergent adults, as well as parents and families. Prior to graduate school, I worked in the art field and continues to integrate expressive arts into her practice with clients. I received my Master of Clinical Social Work degree from Florida Gulf Coast University in 2014. During graduate school and since graduation, my focus has been on trauma resolution. Julia was initially trained in trauma-focused Cognitive Behavioral therapy and now in Rapid Resolution therapy, which is an approach that achieves memory reconsolidation, without re-traumatization in as few as 1-2 sessions. I was trained in Rapid Resolution therapy in 2017 and have used the techniques with clients in a variety of settings. Although I enjoy working with clients on a variety of issues, my specialization is in eating disorders, mood and trauma-related disorders with 3+ years experience working in higher levels of care in the eating disorder field. I am passionate about helping my clients find body liberation, food freedom and recovery from eating disorders. Follow: IG @juliathompsontherapy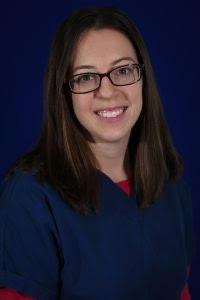 Hello! I am licensed in North Carolina, Iowa, and Florida. I have experience in helping clients with stress and anxiety, depression, coping with grief and loss, motivation, self-esteem, and confidence. I work with my clients to create an open and safe environment where thoughts and feelings can be shared without fear of judgment. It takes courage to seek out a more fulfilling and happier life and to take the first steps towards a change. Congratulations on getting to this very important step! I am excited to support & empower you in that journey.
Hi there, I'm Sarika. Is there something you are struggling to move past something? I empower clients to become the best version of themselves after a trauma. Together we can process these past experiences and get you to a new normal. I live by the philosophy of Lena Horne's words, "It's not the load that breaks you down; it's the way you carry it." My therapy style is empowering, warm, enthusiastic, direct, and interactive. I believe in treating everyone with respect, sensitivity, and compassion, and I don't believe in stigmatizing labels. It takes courage to seek a more fulfilling and happier life and take the first steps toward change. I am here to support you if you are ready to take that step.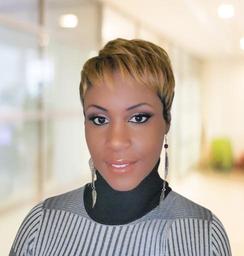 Hi! My name is Marina Read and I am a Licensed Professional Counselor with 13 years of experience working with adults, children, adolescents, and individuals with diverse backgrounds. I specialize in Cognitive Behavioral Therapy, Interpersonal Therapy, Solution Focused Therapy and more. I am also dually credentialed as a Licensed Professional Counselor and a Clinical Substance Abuse Counselor so I am able to address mental health and substance use concerns as well. I obtained my degrees from UW-Whitewater and Concordia University. I can assist clients with overcoming some of life's most challenging situations by staying positive and promoting their highest good. I have a successful track record of producing positive results and making a difference in people's lives. Looking forward to assisting you as well!
Frequently asked questions