8 therapists in Iowa matching your needs
Book an appointment through Grow Therapy with a qualified and trusted therapist in Iowa. Search through different certified mental health providers below and choose the best therapist for you.
Book an appointment through Grow Therapy with a qualified and trusted therapi...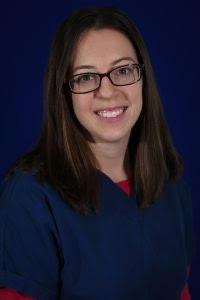 Hello! I am licensed in North Carolina, Iowa, and Florida. I have experience in helping clients with stress and anxiety, depression, coping with grief and loss, motivation, self-esteem, and confidence. I work with my clients to create an open and safe environment where thoughts and feelings can be shared without fear of judgment. It takes courage to seek out a more fulfilling and happier life and to take the first steps towards a change. Congratulations on getting to this very important step! I am excited to support & empower you in that journey.
Hi there, I'm Sarika. Is there something you are struggling to move past something? I empower clients to become the best version of themselves after a trauma. Together we can process these past experiences and get you to a new normal. I live by the philosophy of Lena Horne's words, "It's not the load that breaks you down; it's the way you carry it." My therapy style is empowering, warm, enthusiastic, direct, and interactive. I believe in treating everyone with respect, sensitivity, and compassion, and I don't believe in stigmatizing labels. It takes courage to seek a more fulfilling and happier life and take the first steps toward change. I am here to support you if you are ready to take that step.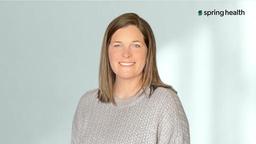 Rita Zeller is a dedicated social worker with 20 years of experience demonstrating a strong commitment to serving individuals seeking ways to improve their lives. She is skilled at building self-awareness and perspective, leading to personal growth, and focused on developing resilience while creating a space where adversity can be used as a building block of positive outcomes. We are all works in progress and it takes courage and self-awareness to face the areas you'd like to improve on. I feel blessed by the opportunity to do this work and look forward to hearing from you!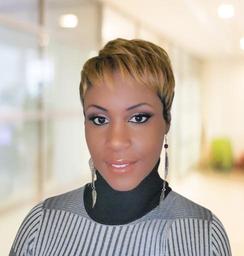 Hi! My name is Marina Read and I am a Licensed Professional Counselor with 13 years of experience working with adults, children, adolescents, and individuals with diverse backgrounds. I specialize in Cognitive Behavioral Therapy, Interpersonal Therapy, Solution Focused Therapy and more. I am also dually credentialed as a Licensed Professional Counselor and a Clinical Substance Abuse Counselor so I am able to address mental health and substance use concerns as well. I obtained my degrees from UW-Whitewater and Concordia University. I can assist clients with overcoming some of life's most challenging situations by staying positive and promoting their highest good. I have a successful track record of producing positive results and making a difference in people's lives. Looking forward to assisting you as well!
Karyn Lockerman-Elliott
(she/her)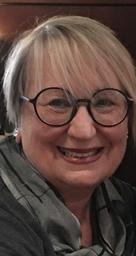 It takes a great deal of courage to admit that you feel different, that you are experiencing feelings of depression or anxiety, or you just feel off and would like to talk to someone who is trained and licensed to help you. College, family, relationships, and life and career goals are difficult no matter what stage of life you are in and sometimes it helps to talk to a professional who can teach you skills to manage your emotions or can listen to you without judgment. I am a licensed therapist who has been practicing for more than 15 years. I work with individuals, families, and couples. I have 57 hours post masters in gender studies and think that everyone has the right to live a life that they love and to be successful in their goals while navigating their place in this chaotic world we live in.
Life these days can feel like you are on a roller coaster that doesn't stop. This can lead to having very intense emotions, ones that feel overwhelming, scary, hopeless. Maybe you are feeling extreme loneliness? Feeling so stressed that it's hard to focus, or you just don't feel like doing much of anything lately. Intense negative feelings can affect your relationships, sleep, and job or school performance. For some, anxiety or sadness can lead to outbursts of anger or feelings of worthlessness inside. It is important to learn about yourself, what is causing these feelings, and to know that there are solutions. I have worked with adolescents and adults for many years to to gain control of their lives. By building a safe and supportive environment for people to learn about themselves and to feel comfortable sharing their thoughts and emotions, I help my clients identify these issues more clearly and work to find realistic solutions to their problems. In these more stressful times it is understandable to feel out of sorts and to reach out for help. There is no shame in this, as a matter of fact it takes great courage to do so. I provide a safe caring environment through online therapy. You can begin the process of learning about yourself from your home. You can begin to heal, return to being productive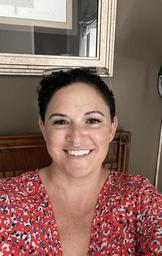 I am a licensed clinical social worker, licensed in Florida, Texas, Iowa and Wisconsin, who has worked in outpatient, intensive outpatient, residential and inpatient settings, in mental health, addiction and eating disorder fields. My approach in therapy integrates holistic, expressive, developmental attachment theory and traditional evidence-based approaches. I have had a broad experience working with children, teens, emergent adults, as well as parents and families. Prior to graduate school, I worked in the art field and continues to integrate expressive arts into her practice with clients. I received my Master of Clinical Social Work degree from Florida Gulf Coast University in 2014. During graduate school and since graduation, my focus has been on trauma resolution. Julia was initially trained in trauma-focused Cognitive Behavioral therapy and now in Rapid Resolution therapy, which is an approach that achieves memory reconsolidation, without re-traumatization in as few as 1-2 sessions. I was trained in Rapid Resolution therapy in 2017 and have used the techniques with clients in a variety of settings. Although I enjoy working with clients on a variety of issues, my specialization is in eating disorder treatment and I have over three years experience working in higher levels of care in the eating disorder field. I am passionate about helping my clients find body liberation, food freedom and recovery from eating disorders. Website: www.JuliaThompson.art to check out group offerings or Follow: IG @juliathompsontherapy
ABOUT ME Thank you for taking the first step towards seeking help. That is the first step to reaching your potential and a happier more fulfilling life. My name is Dr. Ana Mercedes Lopez, I am a Licensed Clinical Psychologist and Certified Health Care Provider with over 28 years of clinical experience working with children, adolescents, and adults (English and Spanish speaking). I love working with others and believe that life provides us with continual opportunity for personal growth and change because we are all "a work in progress." I have a wide range of experience working with individuals and a particular passion for helping people, but I am particularly passionate about working with individuals with a history of psychological trauma (sexual, physical, and emotional abuse and neglect). I have worked with a wide range of clients over many years and I look forward to working with you as well to help you to achieve your goals in order for you to maintain a healthy and positive outlook on life. I have a warm and friendly style and strongly believe in the importance of the therapeutic bond and building a healthy and trusting relationship with you. When working with me, you can expect me to be both knowledgeable yet down to earth. I look forward to working with you and to helping you to build on your strengths in a manner that is not judgmental and one which helps you to grow to you potential.
Frequently asked questions
---
---
---
---
---