11 therapists in Hawaii matching your needs
Take advantage of your insurance plan. Schedule an appointment with a qualified and trusted Hawaii therapist that's in-network with your insurance provider. Browse different certified mental health providers below.
Take advantage of your insurance plan. Schedule an appointment with a qualifi...
Charles I. Silverstein, Ph.D.
(he/him)
I have been a licensed psychologist since 1978 and worked in Oregon, North Dakota, California, and Hawaii. I have worked in mental health centers, state Hospitals, county welfare, child protective service agencies, the prison system, and hospital emergency room, as well as having a private practice since 1981. I am experienced with the mental health and social issues associated with individuals involved in the criminal justice system, and the families of such persons. I have testified as an expert witness on many occasions in child custody, child welfare, and mentally disordered offender court proceedings. I also retired from Santa Rosa Junior College after teaching for many years. I have been married for 35 years, we have a son and a beautiful 2-year-old granddaughter. I live in Northern California and Hawaii, where I hope to eventually retire.
Kristien Hollingsworth
(she/her)
Do you feel like depression and anxiety are only getting harder to cope with as you get older? Do you feel stressed, overwhelmed, fatigued, and irritable on a regular basis? Do you keep yourself busy and distracted during the day only to feel the most anxiety, racing thoughts, and panic at night when you lie down? If so, I am here to help! I offer a variety of tools including self-regulation, meditation, mindfulness, CBT, belief systems analysis, strengths-based and solution-focused approaches. I have over 18 years of experience. I am licensed to practice in 6 states. Arizona, Florida, Hawaii, Nevada, New Mexico, and Texas. I offer WEEKEND availability! FREE workbook resources to support yourself or a friend! -------------------------------------------------------------------- https://www.cci.health.wa.gov.au/Resources/Looking-After-Yourself (The workbooks include the topics of anxiety, assertiveness, appearance concerns, bipolar, body dysmorphia, depression, disordered eating, health anxiety, panic, perfectionism, procrastination, self-compassion, self-esteem, sleep, social anxiety, tolerating distress, and worry and rumination. --------------------------------------------------------------------------------------------------------- For those members who are part of the ***LGBTQIA2S+ community, BIPOC, and the Pagan/ Magickal/ New Age/ Alternative Healer/ Spiritualist/ Agnostic or Atheist community this is a safe, accepting, and open space***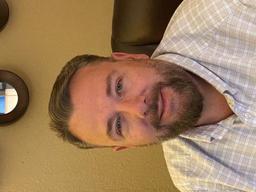 I am a client centered therapist/psychologist with 13+ years of experience working with couples and individuals age 18 and older. My schedule is generally Monday through Thursday from 9-5 PT and Friday from 9-3 PT. You can expect me to be empathic and understanding of your concerns, without judgment. I won't be telling you how to live your life or giving you advice you haven't asked for. If you want advice, please don't hesitate to ask. I will do my best. I work with you to help you gain insight into what is bothering you. Together we can help find new ways of understanding yourself (self-empathy) and discover/change how you are looking at the world around you. We can work to relieve symptoms of depression and anxiety. My goal is to eventually have you be able to better handle feelings and emotions and live a happier more fulfilled life without me being there to help. What are your goals? What would you like to work on with me?
Teenage years are stressful on the teen and the family. Is your teen having a hard time making healthy choices? Are they angry for no apparent reason? Is your teen a bully or are they being bullied? Parenting a teenager is difficult. I specialize in counseling for teens. It can get better, with the right help. I've been working with teens for many years and I know how tough it can be on the teen and the parent. Imagine your teen being able to communicate their thoughts/feelings without anger or resentment. I can help you build trust with your teen and communicate without arguing in family counseling.
West Texas Therapy and Counseling Services, PLLC, Sean Lanegan, LCSW (HI, TN, TX), LICSW (WA)
(he/him)
Why should you choose ME, over anyone else? That is the burning question. As I sit here and try to think of all the ways to possibly distinguish myself in comparison to my peers and colleagues, one specific thing comes to mind: the exact moment that I knew I wanted to be a therapist. My life's trials and tribulations have put me in a strangely unique position in regard to understanding and empathizing with much of what is thrown at many of us, and it is because of that, that I found strength in my weaknesses and lowest moments. Readjusting to life after deployments, after the military, after divorce and growing pains and heartache, was a monumentally transitional period of my life, and my therapist bared the brunt of my pain with compassion and grace. In my very last session, I looked him in the eyes and said: "I want to do what you're doing. I want to help people the way that you've helped me. I've been on this side of the table – now I want to be on that side." So, what're my credentials, expertise, focus and treatment approaches? Credentials: MSW, LICSW (WA), LCSW (HI, TN, TX) Expertise: My background and personal experience of the military and with Post-Traumatic Stress (PTS) ensure that I have a good handling on trauma and know all too well the burdens of Veterans that come with serving your country during war, as well as in the aftermath. Beyond that, I specialize and have experience with anger management, mood disorders, thought disorders, personality disorders, anxiety, social anxiety, depression, grief, eating disorders, self-esteem issues. Approaches: I clinically find myself utilizing a psychodynamic approach to therapy with my clients. I believe we are who we are today based on the many influences we had in our lives, especially in those formidable early childhood years. Oftentimes, we can find the source of your current concerns today by processing how you originally developed your core values and beliefs. These roots run deeper than we typically ever realize without therapy. If you choose to work with me, we will naturally dive deeper into what this may mean for you. The path of healing is not an easy road, nor a short one. Doing the work takes gusto, but I believe that you have it inside of you, and I believe that I am the one for the job to aid in your process and growth. I hope to hear from you soon!!! Respectfully, Sean
Dr. Stephanie White
(she/her)
I'm Dr. Stephanie White, a Licensed Clinical Social Worker with advanced clinical training in counseling and psychotherapy interventions at the outpatient, inpatient (Acute), and partial hospitalization levels of care since 2002. I am here to guide you through life's most complex and difficult matters. I offer my patients the luxury of Teletherapy counseling behavioral health services. I truly care about my patient's well-being and guarantee top-of-the-line counseling and psychotherapeutic services catered to their needs. I am a licensed clinical social worker with a doctorate degree in clinical psychology. Since becoming a licensed clinical social worker in the state of Florida in 2002 I have provided a number of evidence-based therapeutic services to those dealing with challenging life experiences. I am licensed in many states, such as CA, NV, FL, TX, and many more. I feel that you have found me today through Grow because my ability to deliver optimal mental health care services through this platform will help to promote self-sufficiency, improve self-care practices, and transform your life for the better! I hope to have a positive impact on your life. Let's get started today! ​
Hello! My name is Faheda Rasool and I am a licensed clinical social worker (LCSW). I live in the sunny state of Florida and hold licenses to practice in Florida, North Carolina, Virginia, Michigan, Wyoming, and Hawaii. I practice virtually for my clients' convenience. My therapeutic style is warm, curious, and empathic. I mostly utilize cognitive behavioral therapy (CBT) in my practice, though I also incorporate aspects of ACT, DBT, solution focused, and strength based perspectives in my approach. Throughout our time together, we will identify some primary challenges and create goals for our treatment plan. As sessions progress, these goals will be checked in on to assess for progress. Therapy is a great space to explore negative thoughts, feelings, and emotions, as well as challenges that may be sudden, or lingering for a while. This is a great space to gain new insight and perspective while learning more about yourself as you continue your own growth journey. As always, please remember that therapy is a judgment free zone. I am here for you!
Teresa Torres-Johnson
(she/her)
Hello, my name is Teresa, practicing mental health for over 16 years working with the military population. Working as a middle school teacher in a lower socioeconomic area. This led to my desire to go back to school for my master's degree in counseling psychology. Receiving my LPC licensure, led me to pursue my chemical dependency counselor license (LCDC). I began working as a substance abuse counselor with the US Army in substance abuse counseling. While working with the military I worked at a local hospital developing a program for civilians in chemical dependency. The need to work with individuals, and families including Service Members, led me to work as a contractor for private corporations. During this time, I received a certification in behavioral therapy to work with the autism spectrum population. Raised as a military dependent, then wife and mother, I experienced many aspects of different personalities. I was led to understand what it means to try to hide who you are to eventually become someone you may not recognize. The goal is to have you see, life is wonderful, we go through the storm to appreciate the sunshine. The experience developed led me to work with addiction, anxiety, PTSD, and many other mental health issues. We are a beautiful bouquet with different views on life. Using an eclectic therapeutic array of mental health care has allotted me to develop individual care. This concept of care is the same for couples and group therapy. Some techniques include cognitive behavioral therapy (CBT), dialectical behavior therapy (DBT), and psychosocial therapeutic techniques.
Hi there, I'm Anna. Are you looking for a culturally competent therapist? Are you someone who struggles with anxiety, depression, or relationship concerns? Have you recently been diagnosed with, or are a caregiver for someone diagnosed with Autism Spectrum Disorder? I help individuals from diverse backgrounds manage anxiety, burnout, depression, and autism. I love helping people identify and achieve their therapy goals. We'll use a holistic approach - integrating mindfulness, physical health, and reflection to reduce symptoms. Whether you're a new parent adjusting to parenthood, dealing with relationship issues, struggling with anxiety and depression, or a caregiver for someone with autism - I'd be honored to be part of your healing journey. I will meet you where you are, with compassion and non-judgment. I look forward to working with you!
Licensed clinical social worker in the State of California with over 23 years of professional experience. Committed to helping my clients by providing comprehensive mental health treatment services, psycho-education, and advocacy. A strong commitment to serving the needs of individuals suffering from mental health issues, difficult relationships, work stress, and chronic unhappiness. Here to help you feel better now and work towards creating a satisfying and joyful life.
Dr. Shauna Rossington
(she/her)
Most of my career I worked with foster youth and I am very adept at childhood trauma of all kinds. This has set a great foundation to working with adults who have PTSD from childhood trauma, as well as, anxiety and depression. I have also worked as a therapist in an in-patient drug rehab with military veterans. As a military veteran myself, this job was near and dear to my heart. As a therapist, I am about learning to re-narrate our childhood messages into positive thoughts and defining who we are today. This is called using CBT and DBT approaches as well as the Narrative modality. I am a firm believer in that "we are what we think," so we have to change those thoughts into positive thoughts. Together we can set obtainable goals towards finding a happier you and path.
Frequently asked questions