8 therapists in Maine matching your needs
Take advantage of your insurance plan. Schedule an appointment with a qualified and trusted Maine therapist that's in-network with your insurance provider. Browse different certified mental health providers below.
Take advantage of your insurance plan. Schedule an appointment with a qualifi...
Louise Brillant Cremona
(she/her)
$120/session
LCSW
5 years experience
Virtual
Greetings, My name is Louise. I am married, the mother of one grown child, and the grandmother of one. Have you had life experiences with childhood trauma, the death of a parent, lost pregnancies, high-risk pregnancies, divorce, and or physical/mental abuse? Are you having challenges with work/life balance? With a background in teaching, biochemistry, and mental health treatment, as well as personal life experiences, I am here to help you discuss areas that are stressing you and utilize tools that will grow your toolbox. It would be an honor to collaborate with you in unpacking these areas of your life using various evidenced-based tools to aid you in feeling more at peace and understanding why you react to certain situations the way you do. We can explore your biopsychosocial and spiritual world to find your resources and areas to strengthen. You will find yourself in a safe, empathetic, and objective environment during our time together. Looking forward to meeting you! Take care!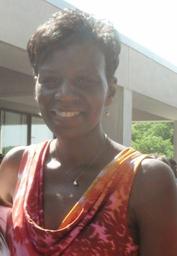 $150/session
LCSW
15 years experience
Virtual
I have always been interested in the field of mental health, sociology, and helping those in need. When pursuing a degree, social work was an easy choice. It allowed me to incorporate all my skills and interests into an ethical organized profession. As a professional LCSW, my background includes direct assessment, diagnosis, crisis intervention, EAP, telemental health counseling, and program management. I have served populations presenting with a range of psychological disorders as well as emotional, behavioral, and developmental challenges. In addition to these I have served in a multi-disciplinary team consisting of psychiatrists, physicians, psychologists, nurses, care managers and dietitians in a primary care setting. I also have experience in Grief, Aging and Geriatric Issues, Hospice and End of Life Counseling, Isolation/Loneliness, Military and Veterans Issues, Multicultural Concerns, and Postpartum Depression.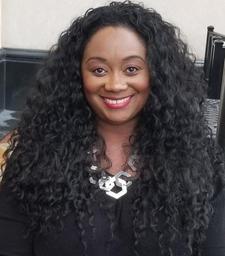 $100/session
LCSW
9 years experience
Empowering
Solution oriented
Authentic
Virtual
I am a therapist specializing in adult mental health and addiction disorders. I have 9 years of experience providing individual, family, group, and couples therapy. I have worked in both inpatient and outpatient environments. Here at Grow I offer individual and couples counseling. Individual counseling is billed through insurance or self-pay at $100 per hour. Couples counseling is self-pay only at $150 per hour. My mission is to be used by God to help others reach their highest potential and purpose in life; to represent and teach tolerance, respect, and harmony; and to promote social and economic justice. I believe that all people regardless of race, culture, age, gender, religion, physical or mental disability, and sexual orientation are entitled to basic rights and fair, humane treatment. I believe that all members of society should have the same basic rights, protections, opportunities, obligations, and social benefits. My practice is governed by the belief that you are a valuable human being. You have the right to express your ideas and opinions openly and honestly. You have the right to direct and govern your life. You have the right to stand up for yourself without anxiety and make choices that are good for you. You have the right to change your mind. You have the right to not be liked by everyone. You have the right to be wrong. You have the right to make requests and refuse them without feeling guilty. You have the right to ask for information. You have the right not to be responsible for others' behaviors, actions, feelings, or problems.
$80/session
LCSW
6 years experience
Virtual
I am licensed as a clinical social worker in Ohio, Maine, and Wyoming, with 6 years of clinical work experience. I got my MSW from The Ohio State University, specializing in mental health and substance abuse treatment. I have experience in helping clients with stress and anxiety, depression, trauma and abuse, motivation, self-esteem and confidence, bipolar disorder, and OCD, amongst others. I believe in treating everyone with respect, sensitivity, and compassion. Your treatment plan will be personalized to meet your unique and specific needs. Therapy takes commitment and hard work, and I am excited that you have chosen to start down the path to recovery. I look forward to working together! <!-- Professional verification provided by Psychology Today --> <a href="https://www.psychologytoday.com/profile/1120157" class="sx-verified-seal"></a> <script type="text/javascript" src="https://member.psychologytoday.com/verified-seal.js" data-badge="17" data-id="1120157" data-code="aHR0cHM6Ly93d3cucHN5Y2hvbG9neXRvZGF5LmNvbS9hcGkvdmVyaWZpZWQtc2VhbC9zZWFscy9bQkFER0VdL3Byb2ZpbGUvW1BST0ZJTEVfSURdP2NhbGxiYWNrPXN4Y2FsbGJhY2s="></script> <!-- End Verification -->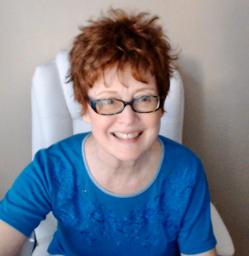 $50/session
LCPC
25 years experience
Virtual
Hi! I am a Licensed Professional Clinical Counselor in the states of Virginia, Washington D.C., Arizona, Maine, and Minnesota. I have been a rehabilitation counselor, career counselor, and mental health therapist for a total of 30 years and I am still going strong! I have also worked in higher education for almost 18 years as a faculty member training master's and doctoral level students to become the best counselors they can be for their clients. I am focusing more now on providing excellent mental health services via teletherapy to clients who are in need of support, coping skills, and companionship through their journeys toward healing. I have utilized both traditional therapy, such as cognitive behavioral, and non-traditional therapies, such as, art therapy, play therapy, sand tray therapy, somatic experiencing, and equine-assisted psychotherapy, into my practice over the years. I own 5 equines (3 horses and 2 donkeys) and a basset hound puppy. They are my therapists! I have 1 incredible adult daughter and an amazing son-in-law. I live in Virginia Beach. I am constantly learning how to better assist my clients in helping them find their way in life and heal from some of life's hardest lessons. I am excited to meet you.
Gretchen Murchison
(she/her)
$125/session
LCSW
26 years experience
Solution oriented
Authentic
Warm
Virtual
Therapy should be practical and useful, and focused on enjoying life. I believe laughter is great medicine and I value the healing qualities of relationships, nature, and creativity. I am an experienced Clinical Social Worker and Coach dedicated to helping navigate life's challenges including coping with change and life transitions, self-esteem, depression, trauma and grief, LGBTQ+ issues, parent-child relationships, anxiety, and stress management. I typically work with individuals aged 16-40(ish). I am licensed in Indiana, Maine, North Carolina, Pennsylvania, Washington, and West Virginia. I will be licensed in New Jersey soon, and I can see people in Florida through telehealth! Choosing the right therapist is an important decision. I offer a free, 15-minute introductory call before scheduling an intake session so we are both sure the connection is a good fit. Email me to schedule a free 15-minute consult: Gretchen@SunriseLCSW.com and learn more at www.SunriseLCSW.com.
Dr. Zenia Harris
(she/her)
$110/session
LCSW
14 years experience
Virtual
Licensed in Florida and Maine. The vision for Grace Behavioral Health was birthed to support young adults ages 18-24 ("Gen. Z") and adults ages 25-40 ("Millennials") who desire to live a life unhindered by anxiety and depression. Zenia specializes in treating Anxiety and Depression caused by Women's Issues, unhealthy attachments, feelings of rejection, abandonment and low self-esteem. Zenia is honored to create a safe place where it's okay to be transparent and vulnerable about emotions and feelings. We cannot heal from emotions, feelings and experiences that we don't confront. Some days you feel like a rockstar! Some days it's difficult to focus and get things done. Some days the weight of the world is heavy! Whether it's a shoulder to lean on or an attentive ear, you deserve a space that fosters transparency, vulnerability, healing and GRACE!
Frequently asked questions
Why filter by state rather than a city?
---
Will my therapist take insurance?
---
How does the Specialty Filter work? Can I find a therapist that focuses on a specific issue?
---
What are the "Clients say I'm" badges?
---
Why use Gender, Age, and Identities filters?
---
What to expect during your first session?